Introducing the women about to crush Strand Poly in today's Varsity Lacrosse match
Let's make it three years running please ladies
This year, UCL Women's 1s have had an extremely successful season in both their league and BUCS cup.
Varsity victors for the past two years, UCL are looking to maintain their winning streak and are show King's just what they're made of.
Women's Lacrosse Varsity will be taking place 5pm on Friday 8th of March. Get your tickets here!
Emma Mather, Second Year (Captain)
Emma has really stepped up in her commitment to lacrosse this year. She finally ditched last year's questionable choices (just in the Nic of time, bye RUMS Netball), but most importantly her Sports Night attendance has seen a drastic improvement.
She is rarely Will-ingly held back from her Loopy adventures, she loves taking shots and her aim really is spectacular. We just wish she'd keep them down long enough to make it to the bathroom.
Watch out for our fearsome captain running down the pitch – and possibly straight to the loo, where she'll pretend she's pregnant to skip the queue.
Emily Parfitt, Third Year
Some of you may know the name but we're quite sure you can't remember the face, since our dear president truly is an endangered species.
Emily has really taken to her position of responsibility within the club seriously, turning up to training dressed in full work attire, as well as tackling an unsuspecting male in the bathroom to prove that "this UCL girl really can".
Whilst Emily may be a president we look up to and respect, team photos this year happened to fall on a bad Callendar day for her, when most of her decorum had been leeched out and bitten away.
Connie Sturgess, Second Year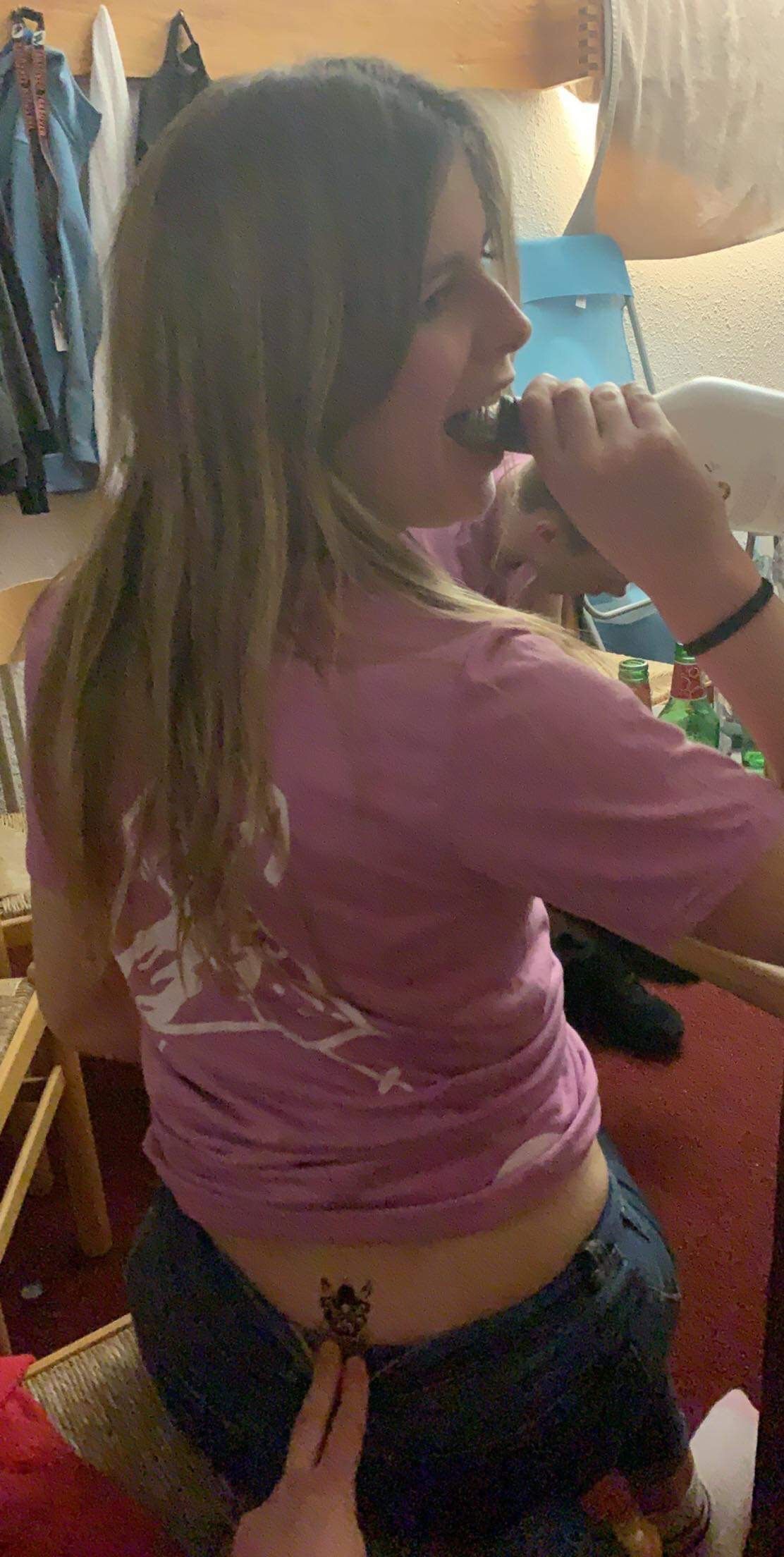 This year, Connie finally ditched RUMS Hockey for lacrosse and even went as far as joining the committee as mixed captain. However, after a brief venture to the Jungle, ft a pizza and a chat up line about as lukewarm as they come, she decided that lax boys don't float her boat and decided to swim her way over to a different pool of boys.
It's probably a good job Connie isn't a rower herself as she has little sense of direction, proven by her struggles to make sense of Oxford Street (come on Connie, you might be from up north but it is just one straight road)… Assuming she manages to keep a hold of her stick on the way to the match, get ready to watch her sprinting on Friday… to the pooob (obviously).
Eloise, Third Year
What can we say? Currently enjoying her "year off", Eloise has taken this notion of a restful year a little too literally, spending the majority of her time sleeping.
In an admirable effort to clear her mind and focus on work, she once deposited her phone, amongst other possessions, in a bin on Oxford Street, because who needs social media distractions? Ever an eagle eye for fashion, she demonstrated on tour that a toilet seat as a necklace is definitely a look (what kind of look we'll leave to you to decide).
Nadia Jeffrie, Fourth Year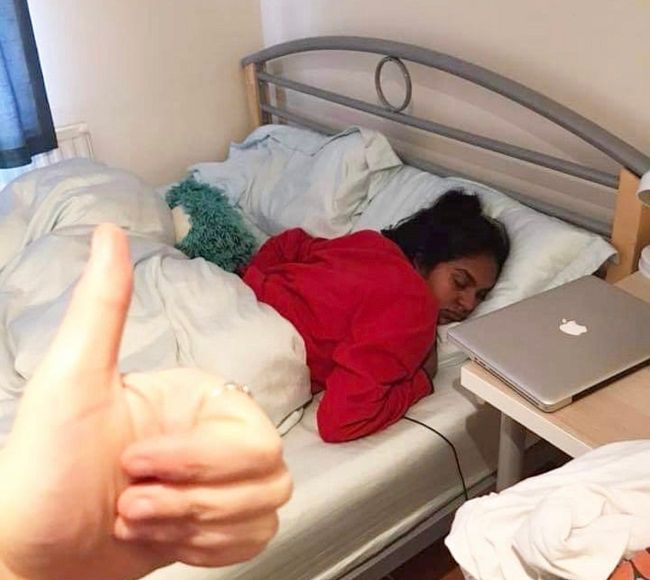 The petal who started it all has finally returned from her Australian adventure. Despite being one of our two golden oldies, she was mistaken for a fresher at the start of the year and has indeed stayed true to her "silly fresher" self.
This 'responsible' fourth year loves giving out a cheeky snog post game, and it is a true tragedy that she has no recollection of her first ever Woody Grill (a rite of passage for any member of the lacrosse team). We may not have learned a lot from this 4th year but at least we now know "there's no such thing as bad bondage".
Lara Rossi, Fourth Year
Hi, her name is Lara Rossi and she is a 4t​h​ year medical student. During her difficult year studying Global Health, Lara gained a Fresh perspective on medic life and pretended she wasn't going to play lacrosse this year (as if). After an incident on tour, Lara was asked to watch back CCTV footage as one of our supposedly responsible group leaders. A possible conflict of interests arose, however, when she found herself having to feign ignorance of the event in question while watching herself back on screen. Lara demonstrates impressive dedication to playing women's matches and has even rocked up to matches in her work brogues, having changed in the back of the cab.
One of our most experienced midfielders, Rossi likes to boast about her resting heart rate of 47bpm. However, we sincerely hope she puts in a bit effort for Varsity and gets her heart rate above 60.
Issy Keane, Second Year
Issy Keane-not-so-Keane-but-now-Keane has got far more involved this year, even going as far as to Do Bits for the team beyond the pitch (and I'm not talking about the team meal she organised and didn't go to). She may be a second year but that doesn't mean she's not still as fresh as Febreze, even going as far as being carried home by two snow sports freshers and staying the night in their halls.
She might have snaked us for snow sports (AND taken one of our freshers over to the dark side) but she can't deny how much she Rhi-lly likes lax girls. Come Varsity, you'll see her running up and down the pitch but we can't guarantee it will be faster than she runs up and down the aisles of IKEA – poor form really.
Zimeng Wu, First Year
Considering she spends most of her time napping, as evidenced by her ability to sleep through the first 40 mins of a Varsity training, it's a miracle Zi managed to come down for the Imperial match. Having said that this girl is very dedicated to the team, as demonstrated by the time she played a full match just three days after getting a boot off her broken ankle.
Boys, if you're looking for ways to get on this girl's good side, joining lax may be the first step but we'd definitely recommend buying her some high quality Juul-ery. Recently, Zi has turned her hand to gardening so don't worry King's, if your hedges are looking a bit tired she'll be sure to water them for you (again).
Laura Cooke, Third Year
Meet Laura, self-proclaimed grandma of the team. If you're ever in need of a little bit TLC and a loving hug, you can catch her in the Classics section of the library with her flask of soup. Despite her quiet demeanour this year, she's had a few wild ones in her time.
Her maternal nature even goes as far as to measure half of the men's team's resting heart rate with her Fitbit before proclaiming that "110 is not at ALL healthy". Let's just hope she doesn't bring back her tour antics and break her toe again.
Rose Cox, Second Year
Last year, Rose was unanimously awarded the title of messiest fresher. We're pleased to announce that another year has gone by and Rose hasn't changed one bit.
As a precautionary measure this year, both captain and president forcibly added Rose on Find My Friends to check she gets home safely. When she does make it out, she's been known to have some interesting times in Ubers and never fails to really enjoy herself at team meals. She can down a bottle of Echo Falls almost as fast as she can sprint down the pitch.
Get ready for some dirty play from this one when she hits the pitch on Friday.
Alice, Third Year
This year, Alice has stepped up to the 1s and thoroughly committed to her role as Social Sec. Having moved on from her fresher days of visiting nunneries on her way home from Loop and ending up locked out of her room wet and naked, she's now usually carried home by her boyfriend by midnight at the latest. She even went to bed at 10pm at her own 21st – although not exactly by choice (what a legend).
When the boyfriend isn't around, she seeks comfort elsewhere and has even been caught getting frisky with a lamppost… Ever-inspiring, Rayner never lets closed doors stand in her way. Instead, she'll simply break in through the door window and give the men's president a heart attack in the process. This cat burglar really is a wild card – we just hope she remembers to wear her own kit for this match rather than showing up in her boyfriend's stash (again).
Mairi Rolland, Third Year
As 2s captain, Mairi has taken lacrosse commitment to a whole new level. She's gone down the method acting route this year. Just ask to see the video of her giving a very realistic impression of a lacrosse ball on the floor of Loop just moments after she showed all the 2s what it was like to "let the lacrosse stick guide you" (make of that what you will).
Mairi seems to have a thing for pairs of names and redheaded hotties. Of course we refer to her friendship with the Alices and Emily (or do we?). The self-proclaimed "litness monster" will definitely be at the men's varsity match cheering the boys on, ensuring they can all rise to the occasion and finish strong.
Olympia Vitalis, First Year
Olympia is potentially one of this year's rowdiest freshers but despite her tough exterior, when facing great heights she's always in need of a hand to hold. Her feisty play challenges many a defender but when rubber's involved don't worry, she's always careful to protect herself. The team's resident DJ likes her men Boss-y so it's no wonder she goes for the Owen Wilson lookalikes. If you ever need a hand with your printing Olympia is your girl for sure. She's very efficient and will make sure it's done no matter what she's up to at the time. This year, we've had to invent a new protractor that measures negative angles just so that we could track her cheeky shots on goal. Watch out for this one.
Hannah Freeman, First Year
Fresher Hannah is our golden-haired angel of the attack, with her heavenly shots and godly play she really is a divine gift. She has played King's once before but she "didn't really enjoy it" so we're really hoping the second time round is better for her.
Celebrating the Varsity win will be a feat and we're sure she'll Ram-see her way to the communal bathrooms. Hannah is notorious for her best assets and if any of the King's players make it past her in the midfield we know she'll catch them by their ears.
Liv Dunseath, Second Year
We really can't Liv without this girl. Now we're not talking about her lax ability (sick though it may be), we're talking about her bizarre Thursday morning updates. Liv is capable of losing just about everything on a night out, going beyond the usual phone, wallet and keys to a toenail and a lot of dignity.
Her moves on the Loop dance floor are very fluid, some might even say a little too fluid. Never fear, she always manages to hitchhike her way home and if that's not an option there's always her neighbour's sofa. It doesn't matter if she's in goal or smashing it in attack, she never fails to make us laugh and amaze us with her shots.
Natasha, First Year
As a first year, Natasha really is dedicated to her degree and embracing the medic lifestyle. When she isn't being a traitor and dabbling in RUMS hockey, Natasha likes to foster relations with other RUMS clubs. Having said that, she really does have a love for lax and is happy to help when it comes to choices of stick (just ask her).
She's known to love her trips to the aquarium and is a particular fan of the shark exhibit. We know she's looking forward to the End Game and is ready to bring down her full Hulking force on King's.
Bella Talbutt, First Year
The team wasn't quite sure what to make of this fresher at the start of the year. She seemed so quiet and responsible at first, never seeming to appear in Loop.
It's now clear that this wasn't by choice, she just genuinely never manages to make it into the club. One starts to wonder if she is just so used to travelling by horseback that she is unable to work the buses of London. Come Friday, get ready to watch Stella-Bella smashing it on the field and with a bit of luck she might even make it out after.
Chiamaka Agu, First Year
She may be quiet but she's fierce between the pipes and never fails to show up to trainings and matches – except that one time she woke up from a nap 2 minutes before training stared.
We rarely see Chiamaka on a night out (here is another one RUMS Hockey has managed to snake from us) but we like to think she goes a bit wild. Rumour has it she's been known to break into the London zoo to go and hug a polar bear because she just wanted to have a cuddle. King's will have a hard time getting the ball past this goalie because she'll be Chia-making saves all night.