UCL Campus Fashion: Autumn Aesthetic
Mirror, Mirror, on the wall, who is the fashionista of them all?
Edgy is no longer original. Double denim is old. These people know how to be new and start trends. Envy them.
Benedict Leader, 21, History
"I'm in denial that summer is over."
The shorts may be summer, but I'm being sold a true autumn fantasy making use of the last of the warm weather. A striking use of reds and blacks is tipped over the edge with a good grey sock – a man's best accessory. Crouching tiger, hidden dragon of fashion.
Dyveke Bredsdorff, 26, MFA media
This outfit is all about nuances: the use of blues throughout, the horn-rimmed glasses, the socks pulled up so we can see the eye catching bands of black. Too cool to even need a quote.
Temi gadu, 22, History

"I was half an hour late, crawled out of bed."
Being late still doesn't trifle with this keen eye; I don't believe that no thought went into this outfit. The pre-season christmas jumper is pulled back in time to autumn as it's tied together with the primary colours – a yellow mac that's always on trend, a red bag that can do no wrong and a cheeky blue notebook tying everything together.
S. Elni
"Casual tenué d'automne."
Though she claims this is just a casual look, there's clearly an eye for style here. The blending of classic autumn neutrals with a hint of grunge palette, the rolled sleeve and waterfall coat gives classiness with a nice bit of edge. Don't mess with this girl or her fashion.
Emili Stevenson, 21, East European History
"Fishnets are not as warm as I thought."
Trend alert: waterfall coats! Finally a lovely pumpkin orange appears and heralds the coming of halloween and the true spirit of autumn. The subtle matching of pendant to skirt, an high ponytail and classics docs tell me the story of the easy-going girl with a secret knack for fashion.
EDITOR'S PICK- Loïc Frémond, 21, Classical Archeology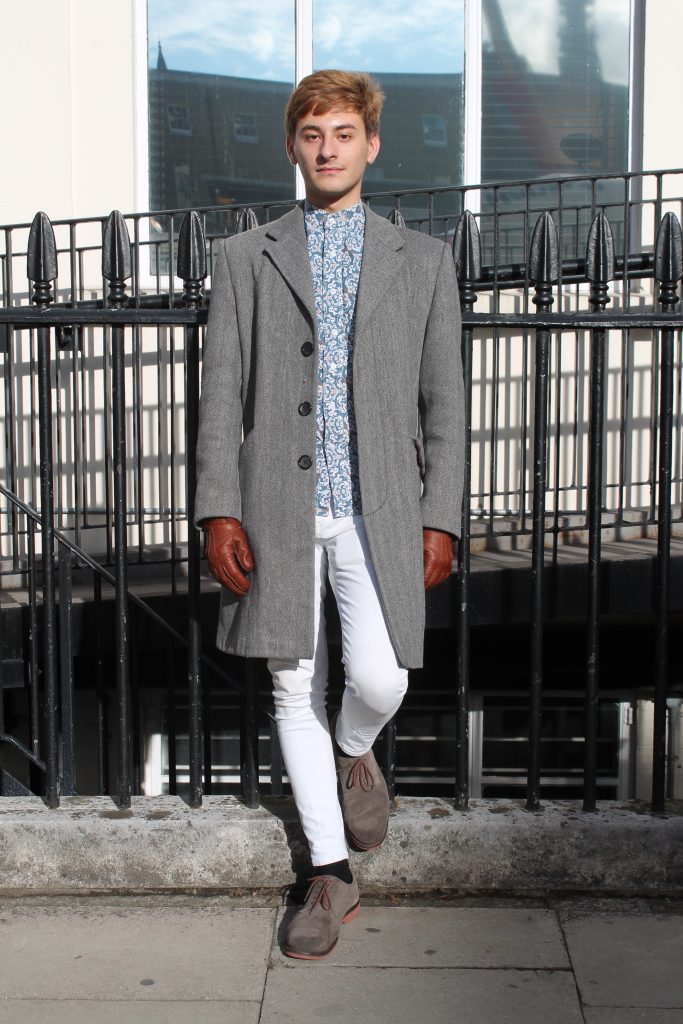 "Stand a little less between me and the sun."
This boy has both sass and class. Never have I seen a leather glove worn so well. Elegant autumn style summed up.