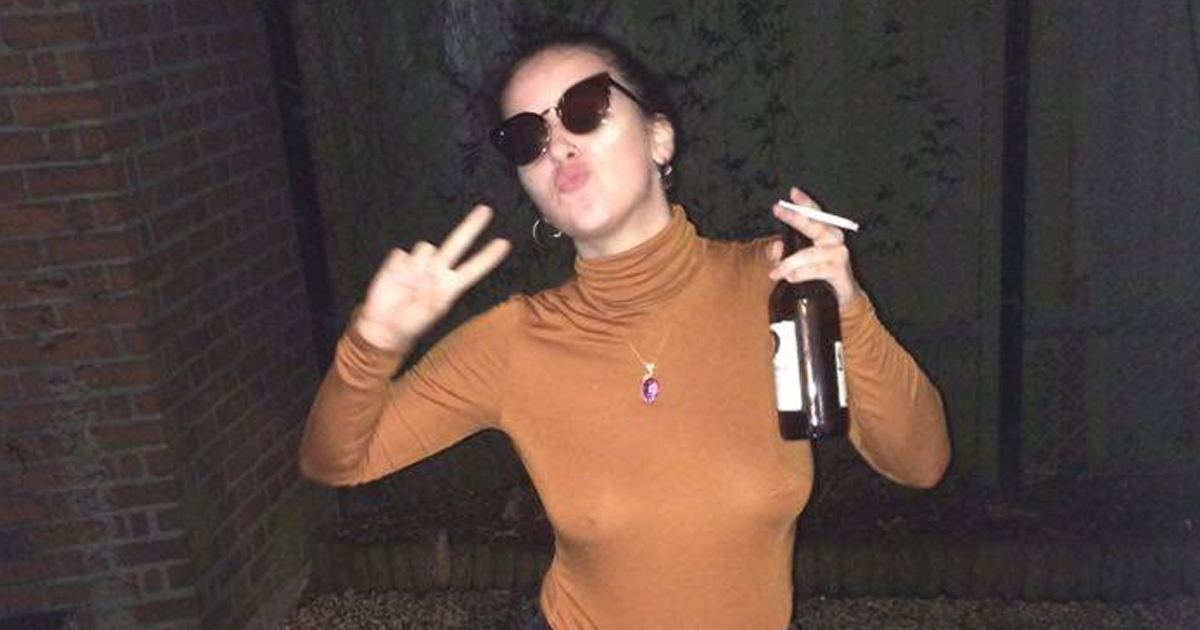 How to dress wavey even though you go to UCL
You can pretend you go somewhere cool
Despite having quite possibly some of the best clubs in the entire world, London uni students just don't seem to have the same reputation for clubbing clout.
Far from the seas of glitter and bindis you find alongside the sky high serotonin levels of the notorious party unis of Manchester, Leeds and Bristol, London seems to be altogether more tame.
You'd be forgiven as a fresher for thinking that fancy dress, chinos, and ties cut the mustard – I mean, Loop is a hallowed institution but it's really not representative of the true London clubbing experience. Even the most experienced of XOYO-ers would be forgiven for not blending into the crowd at Dance Tunnel immediately.
Ignore the fact that after this you'll most definitely feel like a bit of a prick, creating the perfect clubbing uniform is an art. So, take my hand and join me on a lesson on how to nail the wavey look.
Outerwear
First thing's first, bun your enormous wool winter coat – I know it's sharp and that you spent way too much of your loan on it, but cloakroom charges are literally Satan and you'll be so sweaty that even the near arctic conditions of November smoking areas will be a welcome relief to the inside of somewhere like Nest.
Instead, look for something that you can tie round your waist: flannel shirts are really good for this because you can channel that 90s grunge revival vibe that everyone's got going on right now and they're not going to get in your way when you're getting your groove on to a DJ you've never heard of. Honourable mentions also go to enormous sportswear jumpers – although it's best to put your stash jumpers away and fork out for some Ellesse or Adidas.
Shirts
Unlike your local Oceana/Pryzm/enormous club, most places in London will let you in wearing a t shirt. The general rule for this is that you should never, ever, ever wear grey because of the fact that most smaller venues are hotter than the surface of the Sun and the London galdem aren't going to want to – in the words of Tough Love – "ride your pony" when you could wring a mug of sweat from your garms.
Again, vintage sportswear is absolutely on point for your first Boiler room set and crop tops look good on quite literally everyone so it's always a safe bet to whip one out whether it's part of a co-ord (although this can make you look a little too Baby Spice for Peckham), or on its own.
Footwear
Shoes are where things get a little more tricky. Like the best of us, I've done Loop in full dirty sports kit (because I am a bona fide rugby LAD), and through this I've realised that clubbing in trainers is absolutely dope.
So jump on clubs with more lax dress codes because there is nothing worse than realising you're developing blisters when you're getting down to some badman Bussey riddims.
Chuck the swanky running shoes though and go for Stan Smiths, Gazelles and Air Force Ones – i.e. trainers which look a thousand times better covered in shit than they do new because the combination of Red Stripe and bodily fluids all over the floor will wreck whatever you wear.
For places which are a little more strict, broken in Docs are always a good idea because they're sturdy and probably the most comfortable thing in the universe.
If you're desperate for some height then go for some aggressive flatform boots rather than heels because there's no way in hell you'll last until 8am (yes, 8am, send your 4am closing times back to the market towns from whence they came) in 6 inch stilettos.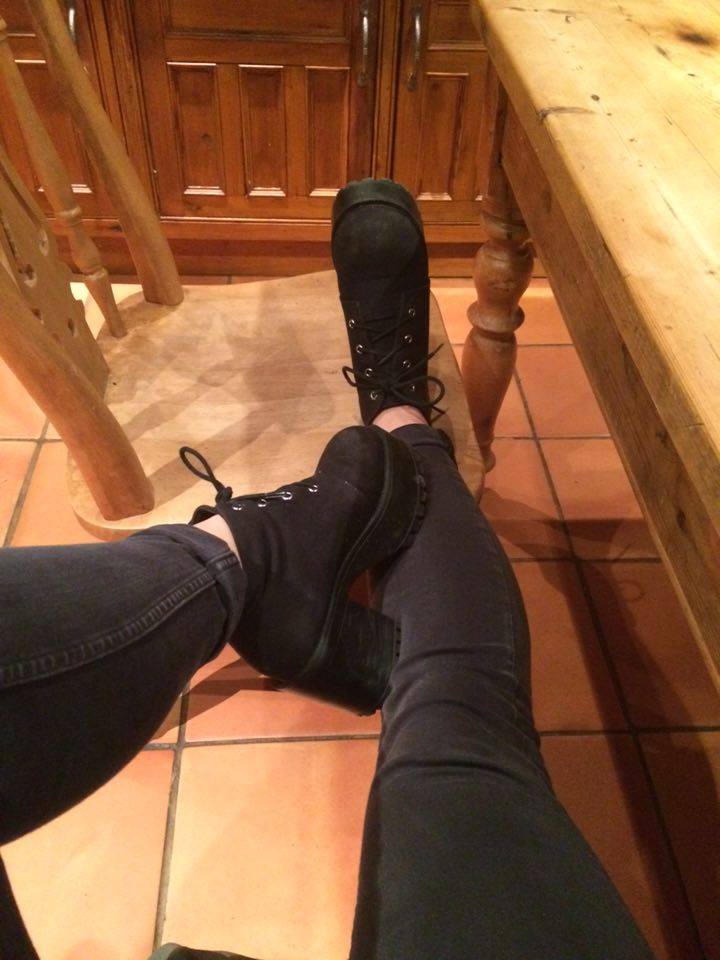 Hair
Obviously I can't speak for anyone that's already got short hair, but if your hair's long like mine then you're going to want to tie it up.
One of the best things to come out of last summer's festival season is everyone's sudden love of twin french braids: you've instantly got that wavey vibe and your hair won't be plastered to your face when you're two bombs deep and too buzzing to care.
Similarly milkmaid braids, space buns, and that half ponytail bun you do when you're too lazy to do your hair properly are all ace because they get your hair out of your face and the faces of the strangers you'll probably end up becoming best mates with at 2am.
Mistakes
Now for some definite no-nos that you want to pay attention to: Glitter and bindis have had their moment in the sun and should really bow out by now – come festival season I'm the first person to look like I've brutally murdered a fairy, but there's a time and a place, and that is not when you're vibing hard to a deep Gingy & Bordello remix, this isn't a Crystal Fighters gig so get your act together.
Sunglasses can absolutely do one too because you're fooling nobody, let alone the bouncers who probably couldn't give a shit about the pingers you've necked and are more concerned with the poor kid k-holing in the stairwell – all it serves to do is make you look like a massive prick, and if you're in Egg you can't appreciate the lasers through fake Ray Bans.
Bucket hats are a controversial item; you'll definitely fit in with the Goldsmiths crew down at the Bussey Building or Corsica studios, but equally you might get side eyed halfway to Cockfosters by everyone else, so this really depends on how desperately you wish you'd gone to Bristol or Manchester instead of UCL.