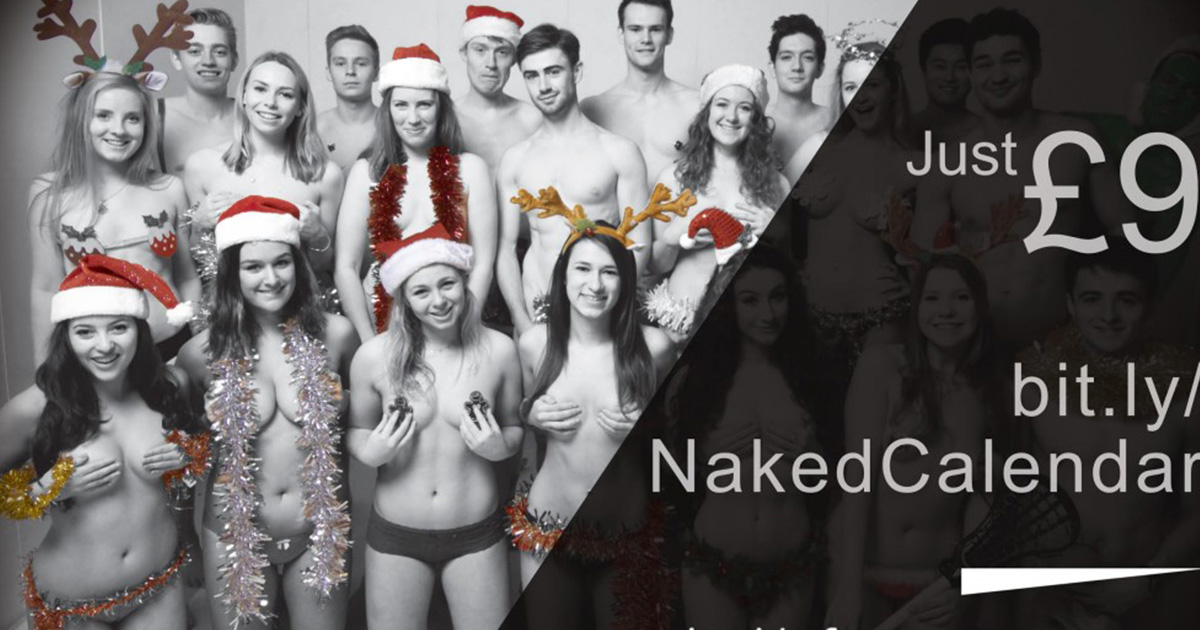 The UCLU naked calendar has gone on sale
Societies have bared all in the name of charity, putting together UCLU's 2016 naked calendar.
The calendar features clubs from across the spectrum, including rugby, hockey, lacrosse, football, dodgeball and more.
It's been created with help from Pi Media and UCLU FilmSoc and costs a tasty £9, for which all profits go straight to MIND – a mental health charity.
Calendars can be bought here, and will be available to pick up from the CSC reception in the last week of term.
Nick Edmonds, the Union's Sports Officer organised the calendar and told The Tab: "The whole process of producing the calendar, whilst stressful, will be more than worth it as we hopefully raise a lot of money for such a good cause.
"It's been great to see all the teams club together so well, and have a lot of fun in the process. To support mind was a unanimous decision: with students a particularly at-risk group with all that goes along with essay deadlines and exams, it is a charity that we can all get behind."
Mixed Lacrosse President, Lydia Collet said:  "Lacrosse are delighted to be involved with UCLU Sport's 2016 Naked Calendar. Not only did we all have a laugh getting to know each other 'better' on the shoot but using the club's network to support MIND really means a lot, especially when their work is so close to home.
Emily Rayfield, Community Fundraising Coordinator at Mind says: "On behalf of everyone at MIND I'd like to say a huge thank you to Nick and the Sports Society for choosing to support Mind. Money raised will fund our vital work including the Mind Infoline, our advice services and the campaigning Mind does to secure a better deal for the one in four people who experience a mental health problem every year."