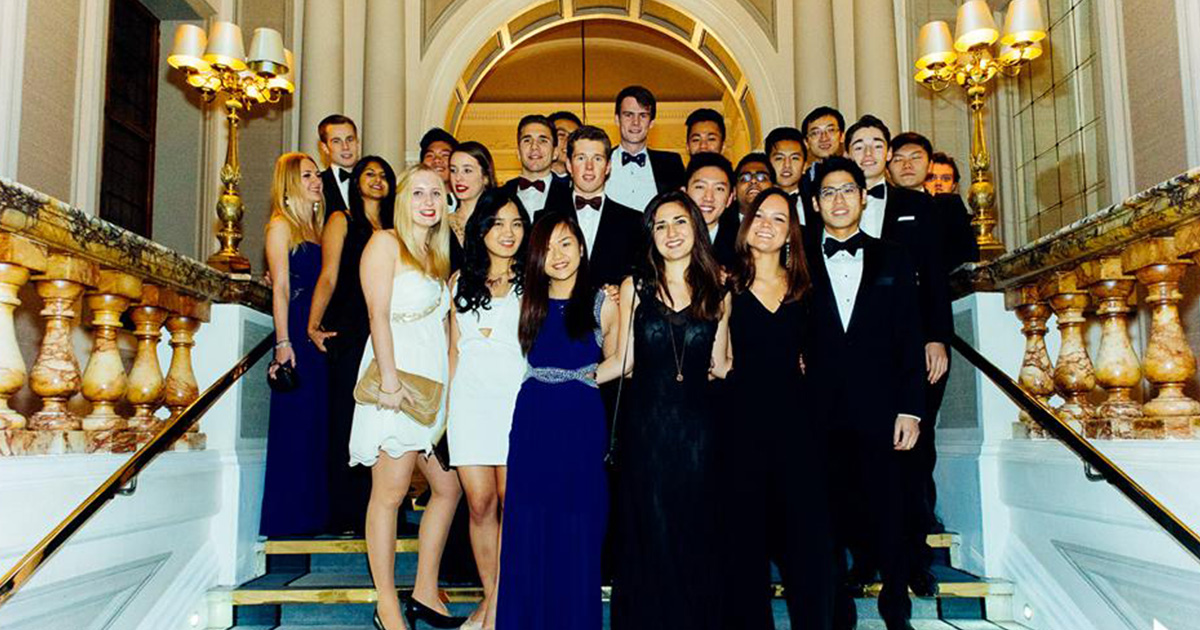 EFS Christmas ball sells out in under four minutes
The first 100 went in less than 90 seconds
Buzzing EFS committee members are celebrating the success of their Christmas Ball after it sold out in under four minutes.
350 tickets were put online at 7pm last night and by 7:04pm the group page had desperate students hunting down the treasured passes.
The event is set to take place on December 9th in The Grand Connaught Rooms in the Westend, and more tickets are set to go on sale this Sunday at 7pm.
In typical Economics and Finance Society style, the ticket bags you a champagne reception followed by a three-course meal, and black-tied attendees get a photo booth, casino tables with blackjack, roulette, and poker, two drink tokens and an after dinner party with a DJ.
One attendee commented on the page, "getting a ticket for this was harder than getting Yeezy's", while others expressed bewilderment at the speed of sale, with one student writing "has this seriously sold out already?"
EFS Vice President and Head of Socials, Thilo Deller told The Tab: "I was actually at work the whole time and didn't have my phone on me most of the time, so when I got home I was greeted by over 500 emails and 800 Facebook messages.
"Last year they sold out in about two hours so we were hoping for something similar, so obviously we're very happy so many people want to come to our event, especially after we worked hard to put it together.
"There was a price increase on the second batch but we lose a lot of money on every ticket anyway so on the new tickets – which cost more for us – we had to compensate for that."