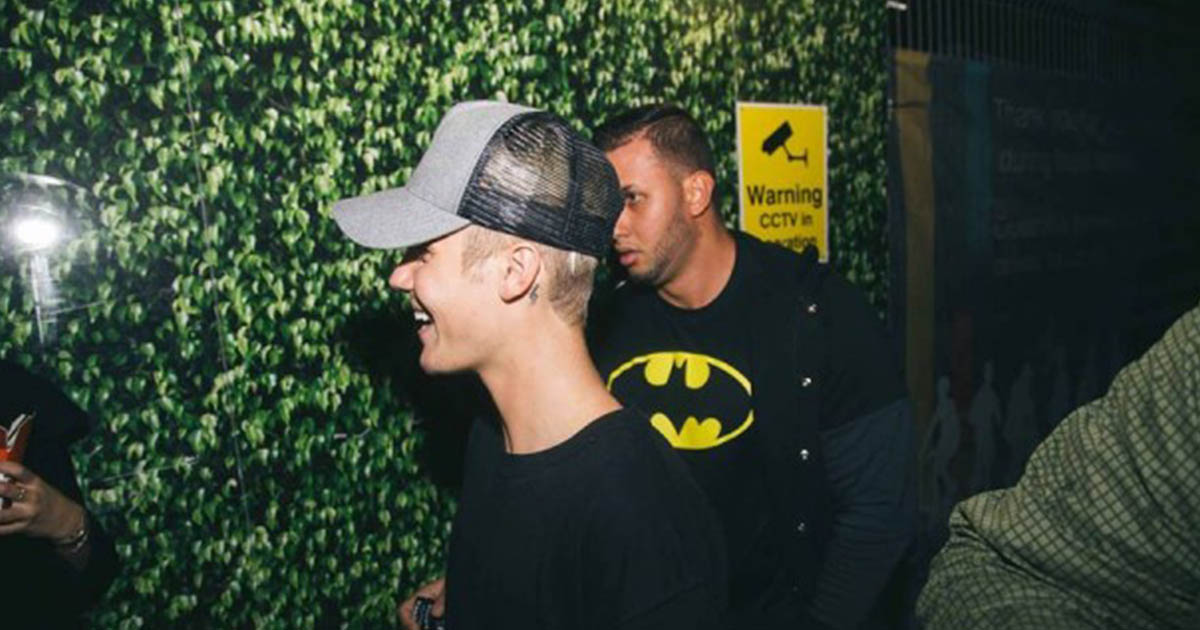 The amazing moment Justin Bieber was at Loop
Pop legend Justin Bieber made a guest appearance at Loop on Wednesday.
Those enjoying Sports Night had a rare treat from the What Do You Mean singer, who was papped ambling around Dering Street following his interview for The Graham Norton Show.
Screaming fangirls and fanboys were reportedly seen in all their full-blooded passion chasing after the Canadian pop idol.
"He went Libertine in the end apparently," disappointed fresher Jessica Xian said.
Other sources allege Loop was a shortcut to the mysterious hotel he's staying at, with others claiming he was on the way to Tape nightclub.
The 21-year-old, whose most recent single Sorry has taken the world by storm, appeared low-key with a cap draped over his eyes, clearly unfazed by the throngs of Loopers on the chase.
Video: Patrick Viles
Madzy Thirsk, whose wok-to-walk and left hand made the above picture of Justin Bieber (bottom left), recounted her experience: "My friend Laura and I left Loop, and – having the drunk munchies – decided to go to Wok to Walk.
"Only then did we realise we had lost Laura's phone, so went back and get it from a friend who found it.
"We walked back, she got her phone, and then we stood in the smoking area and finished our noodles."
She added: "Then we suddenly saw a swarm of paparazzi approaching us, and someone said it was Justin Bieber.
"As he passed I said 'hi Justin', he smiled and said hi back and then high fived Laura – she left him hanging for a while.
"Then he walked on and into Tape, only then did I loose my cool and started shouting 'Justin Bieber what do you mean?'"