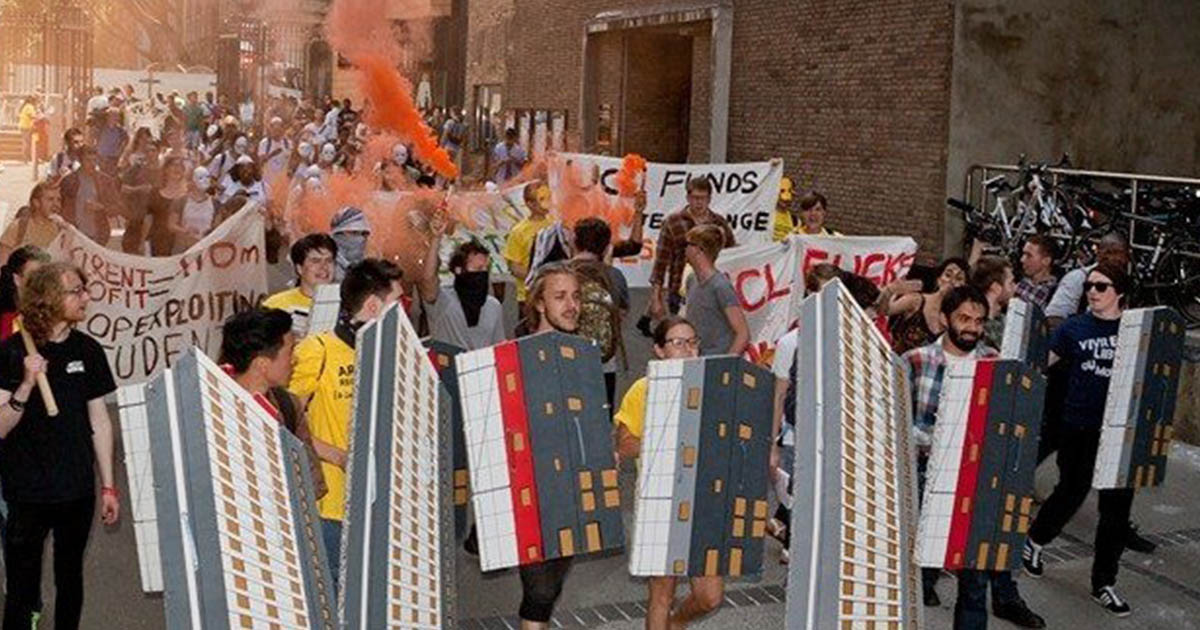 Campbell House West residents have been given over £1,000 compensation each
It's because of the noise
£100,000 has been dished out to the freshers who put up with "unbearable" conditions in Campbell House West last year.
All 87 residents will receive £1,368 each to make up for the constant noise and pollution from building works, rodents, poor facilities and unsanitary conditions.
The figure represents one term's worth of rent after seven months of protests, direct action and even rent strikes.
A University complaints panel unanimously agreed there had been "serious failings" and criticised UCL management for being "disingenuous" and "demonstrating a lack of empathy" towards students.
They eventually concluded the living conditions in Campbell House West were "unacceptable".
Giulia Gandolfo, a second year Information Management student and rent strike participant said: "It's great to hear the efforts of all those who were involved in the protest have finally paid off.
"I feel we have finally achieved a fair compensation."
Angus O'Brien, current UCL Union Halls and Accommodation representative, said: "For the now ex-residents of Campbell House West, it has taken seven months for their voices to be heard by UCL management.
"Severe issues have been highlighted in the handling of this complaint that strike deep into the core of the relationship between university and student.
"Despite the clear, devastating effects on the residents' daily life, studies and overall quality of life, no effective preventative action was taken by UCL – its priorities lay not in the education and well-being of the students but the monetisation of the estate."