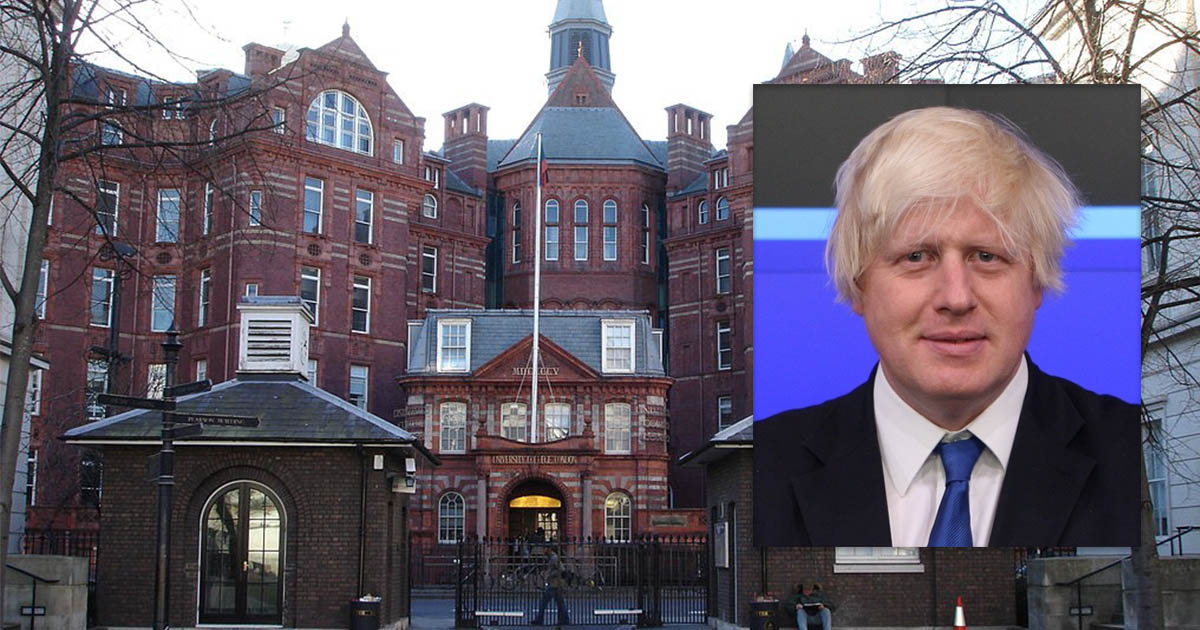 Boris Johnson secures UCL a big pharmacy deal with Japan
It's to aid the treatment of neurodegenerative diseases
boris johnson
ucl
Everyone's favourite Mayor praised our uni's partnership with Takeda yesterday, securing a huge new research deal.
During his trade mission in Japan, Boris Johnson said the new UCLxTakeda collaboration will focus on identifying genes for the treatment of neurodegenerative diseases.
The UCL and Takeda  partnership aims to discover new ways of treating Parkinson's, Huntington's or Motor Neurone Disease, and research will involve looking in to the role of genetic mutations and their effect on the diseases.
The Mayor announced the deal at a BioJapan event, which coincided with a PWC detailing how Japan has become the second largest science investor in the UK.
Researchers from both sides will be working together in Takeda's Cambridge research unit for three years, and this marks one of the largest cooperations between the University and a Japanese pharmaceutical company in history.
Boris was accompanied in Japan by MedCity, a collaboration of Cambridge, Oxford and London universities to encourage the life science research.
Professor Alan Thompson, Dean of UCL Brain Sciences, said: "Developing new treatments for devastating neurodegenerative diseases is an absolutely essential but very challenging goal, and requires the complementary expertise of academia and industry, if it is to be achieved.
"This UCL-Takeda collaboration represents just such a partnership and as Dean of the Faculty of Brain Sciences, I am delighted to see it evolving so well."
Dr. Tetsuyuki Maruyama, General Manager of Takeda's Pharmaceutical Research Division added: "I'm looking forward to collaborating with UCL's world-class researchers."