Why you should be using green and orange concealers
Just think of the colour wheel
London-based makeup artist Emma Walton tells us the best way to hide blemishes.
As a professional makeup artist I've learnt the tricks of the trade for covering those dark circles and nasty spots. Surprisingly, using strange coloured concealers is one of the best.
The way it works is simple, it's just using basic knowledge of the colour wheel. Red is opposite green, and orange is opposite blue, making them shades that cancel each other out to create a nice neutral tone. So, if you're trying to cover a red spot, use green and for blue/purple under eye circles an orange colour will work. My skin is very red, as are my  blemishes and spots, so my best friend is a green concealer – I used my Maquillage pallett by PAM. This pallett is cream based so a little goes a long way, I simply put the green over any of my blemishes.
Correct dark circles using a peachy orange colour. I used this shade because my skin is fair but the darker your skin is the redder the colour of your concealer. My top tip for this stage is to only use the corrector in the areas that you see the blue and purple tones because the 2 will balance each other out.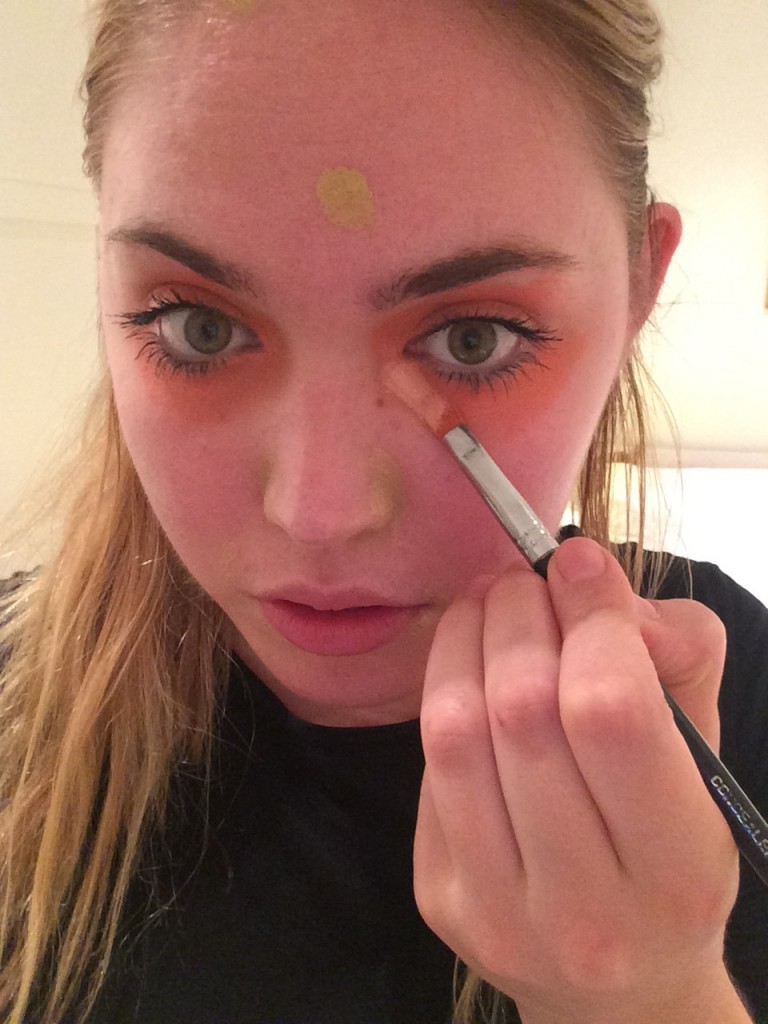 To make sure no green/red tones peek out, go over your corrector using a concealer that matches your skin tone. I used Bobbi Brown concealer in Bisque and foundation stick in Cool Beige. Using a creamy concealer and foundation works better for a well blended and flawless finish.
To finish, apply powder under your eyes and any areas where you are prone to oily skin. This sets the foundation in place and adds another layer of coverage.
After using these steps and the basic tools, a green and peach concealer works so well for hiding those imperfections without caking on the product. It seems scary putting strange colours on your face, but when done properly it creates a really natural look.