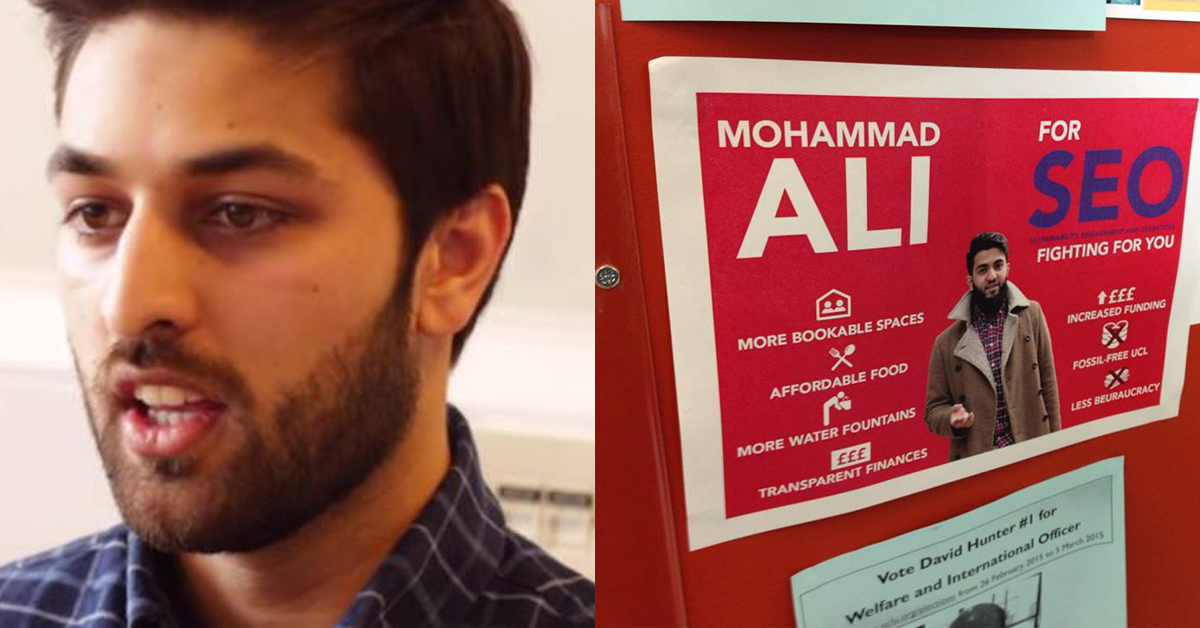 Mass fraud allegations hit Union election winners
Asad Khan had votes deducted but still won
• Allegations of mass electoral fraud sees last minute disciplinary meeting

• Asad Khan and Mohammad Ali named in complaints seen exclusively by The Tab

• Union panel docks Asad Khan one per cent of his votes
Fraud allegations have been levelled against victorious candidates of this week's Union elections, Asad Khan and Mohammad Ali.
Asad, who will serve as the £25K-a-year Activities and Events Officer, had one per cent of his first preference votes docked after an official complaint was made to the Union.
A last minute disciplinary hearing held before the announcement of results yesterday said there was insufficient evidence to issue further sanction against Asad beyond docking one per cent of his votes.
The Union panel also decided "the allegations were unproven" in the case of Boxing Society President Mohammad Ali, who beat David Dahlborn to the Sustainability, Ethics and Operation Officer role.
Both belong to the slate of candidates backed by Islamic Society, who won four of seven full-time sabbatical roles for 2015 – 2016.
Asad and Mohammad were also named in complaints seen by The Tab.
Complainants say Asad pressured students into logging in and voting for them on an iPad and secretly selecting co-campaigners for other roles.
Students complained when they received confirmation e-mails for votes they had not made.
One fresher said people canvassing on behalf of Asad came into his lecture with iPads and made him log-in without explaining it was part of election campaign.
When he handed the iPad back, the campaigners told him he had voted.
The fresher alleges the campaigners repeated the exercise with several other people in the lecture theatre as a means of fraudulently casting votes.
Others describe being harassed and bullied into voting in the library – and being forced to vote right in front of campaigners without having the chance to vote for other candidates.
In an e-mail leaked to The Tab, Ali denied any wrongdoing and told Union Chair Mohammad Fahed: "I haven't done that to any person and I have made sure to do this."
"I have explicitly made a point to tell people that (sic) to log out in front of me and I haven't done any votes where u (sic) walk out with their ipads (sic)."
Mohammad Ali and Asad Khan have not yet replied to The Tab's request for comment.