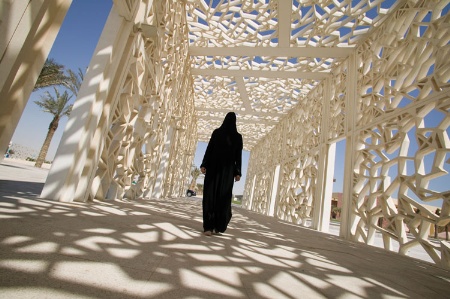 Money talks as UCL abandons its values in Qatar
UCL risks getting its fingers burnt in Qatar as it follows the Emir's chequebook and sets up camp in Doha.
controversy
Provost
Qatar
ucl
Qatar's construction frenzy ahead of the 2022 World Cup has attracted more international criticism on its treatment of foreign workers this week. An Amnesty International report says labourers are treated like 'animals' and work twelve hour days seven days a week. It is another spanner in the works for FIFA's public image having chosen this small Gulf state for its next tournament.
Yet, FIFA is not alone in cosying up to Qatar. UCL opened a campus there this September. It has now been open for a term and offers courses including Librarianship, Museology and conservation studies such as "Disaster Preparedness in Museums". The difference is that UCL Qatar has attracted practically no criticism since its establishment.
Ten weeks ago, the Doha campus was opened in a high profile event at "Education City", attended by British and Qatari royalty alike. Provost Sir Malcolm Grant rubbed shoulders with Sheiks while his deputy, Professor Michael Worton, said to the press that "our values match very much with Qatar Foundation". He also claimed that "UCL Qatar is committed to fulfilling the ethical and social visions of UCL".
Hmm…
The vision of the university stated in its Guiding Principles includes "respect for human rights" and "tolerance in relation to religion, gender and…sexuality". When founded in 1826, UCL stood alone in its acceptance of all people. It was the standard bearer of liberalism in education.
These claims of an ethical shared vision exists between UCL and its friends in Doha are absurd. Qatar punishes sodomy with up to 5 years in prison, issues lashes for alcohol consumption, retains capital punishment for apostasy and has not once been considered "free" in 38 years of Freedom in the World reports. How it became the location for UCL's second international campus is some mystery.
The Guiding Principles of UCL says it "respects and promotes the exercise of academic freedom through challenge and debate". Were these values upheld last year when Qatar gave a life sentence to its famous poet, Mohammed al-Ajami, for criticising government climate change policy?
Neither the defendant nor the public were allowed at the trial. Al-Ajami is now behind bars. A shared vision for academic freedom at its finest.
Tweets from Doha such as "Abayas off…Lab coats On….let the work begin!" may charm some. UCL's Provost and The Duke of York were clearly enjoying themselves at the opening event last year.
Yet, the gulf between UCL's values and its practices remains clear for all to see. This week controversy unfolded at UCL's other international campus based in Adelaide. It recently released a green policy paper advocating the use of shale gas in Australia. The research was dismissed by professors as "laughable". Santos, an Australian shale-gas company, is principal donor to the campus. Environmental sustainability is one of "UCL's values". What happened to that shared vision?
Jeremy Bentham may not have lined the college pockets with cash, but UCL's students are more likely to agree with his principles than those of the world's youngest absolute monarch, Mr Tamim bin Hamad Al Thani. It is time UCL returned to its heritage and own self-proclaimed values for guidance rather than cheque book of its latest international donors.