The Tab's Fresher Guide to UCL Culture
As your eyes wander over your new UCLU What's On poster for Freshers' Week you're probably wondering where to begin. Your wall is now covered with so many events and activities that […]
As your eyes wander over your new UCLU What's On poster for Freshers' Week you're probably wondering where to begin. Your wall is now covered with so many events and activities that your brain is becoming frazzled trying to work out how to fit them all in.
Try something new at one of the GIAG events, go out and get more than a little bit merry at one of the club nights, or get jiggy with it at Salsa club. Here's our top tips for adding a little culture to your week:
Club Neon: Fabric Nightclub
A favourite haunt of many a fresher is Club Neon, a night where you can cover yourself
head to toe in UV paint and still look attractive behind the beer goggles. Have no fear though, oh vain ones, you normally get a funky t-shirt so you can cover up and brag about it to your friends the next day. This year, this club night is going to be held on 26th September at Fabric, the waster's paradise. This club feels a little bit trippy when in full swing so make sure to pack some comfortable shoes and go wild. Everyone else will!
Club Neon at Fabric, 26th September 2012, 10pm, £10
Musical Theatre Society 24 Hour Musical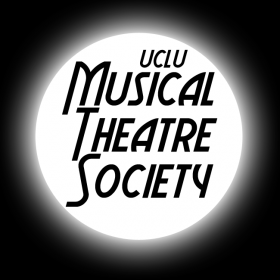 For those of you wanting more of a theatrical start to your university life, the Drama and Musical Theatre societies are always a good place to start. On the 28th September the Musical Theatre Society are starting work on their annual 24-hour Freshers' Musical, so if you want to have a go at We Will Rock You after no sleep and a most probable hangover there's your place to go. Alternatively for the more serene thespians, you could go and audition for one of the freshers' plays being produced by the Drama Society which you can find out about at the Freshers' Fair. If, on the other hand you can't act you could always spend your weekly food budget going on one of the Drama Society's GIAG trips to the theatre.
We Will Rock You in the Garage Theatre Workshop, 29th September 2012, 7.30pm, £3
Jazz at Phineas Bar  
If music is more up your street then there are plenty of live music nights dotted about on the freshers' calendar. If you like jazz you can head over to the famous Print Room for some old school music, or if taking part tickles your fancy then you could head to one of the many open mic nights.
Jazz Jammin' at Phineas, every Tuesday, 7pm-11pm, free
Ministry of Comedy
Comedy has traditionally been a favourite for many students at UCL, so why not take a wander to Ministry of Comedy and cosy up with former UCL student Alex Zane as he introduces the wealth of humorous talent the university has to offer. Top tip: if your food budget is getting a bit low with all of the club nights taking their toll, you can take advantage of the free Pringles and marshmallows provided by your oh so generous hosts. Yum!
Ministry of Comedy in The Richard Mully Basement Bar (Mully's), every other Tuesday starting 25th September, 7pm, £8