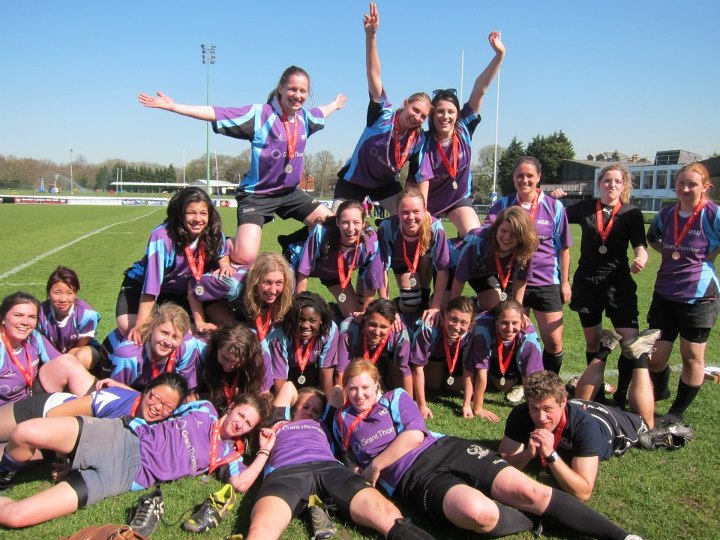 Freshers, Fitness and Premiership: Preview, UCLU Women's Rugby
UCLU's reigning 'Club of the Year' talk Freshers, fitness and their first Premiership season
Tab Sport
UCLU Women's Rugby
UCLU Women's Rugby made a few small ripples in the UCLU sporting world last year.
For those of you who were not present at UCL's infamous annual Sports Ball back in March, let me fill you in. After a civilised champagne reception and an increasingly less civilised three course dinner at the Royal National Hotel, the awards ceremony quietened down the leering sports students and went on to grant various titles to our overachieving clubs and individuals. It went something like this: Volunteering Club of the Year: Women's Rugby. Club of the Year: Women's Rugby. Captain of the Year: Women's Rugby. Mandy Walker Sports Personality of the Year: Women's Rugby. You get the gist.
The rugby girls, grateful to everyone involved in their hearty recognition, however, are not ones to sit back on their thrones and bask in their glory. Oh no. Our ball huggers can't wait to get back onto the pitch, but they've also got some great events planned for all newcomers.
"UCLU WRFC plans on working very hard this season so we're having our first training session on Wednesday 26th September from 2-4 in Regents Park. That evening we're going to start playing hard too, with our Toga party. On the 30th we have our Welcome Picnic in the park, where the newbies get to meet the club." President Anthea Taderera reveals.
Another (small) feat they achieved last season was battling their way undefeated into BUCS Premiership South, only falling to Newcastle University at the last hurdle in the finals. So what does this mean? For UCLU, they are the first field team to earn a place in the Premiership off of their own merit. For the club? Second time Captain, Jess
Gregory, states: "this season will be a great opportunity to test ourselves against some of the best teams in the country. There is no denying that it will be challenging. However, I have every belief that we can emulate the success of the last few seasons. I feel privileged to captain UCLU WRFC for my final year at UCL. Come on UC! "
If your aim this year was to tone up and attempt to counteract the inevitable damage to your vital organs through alcohol, this might be the club to join. It looks like you'll also have some fun too…