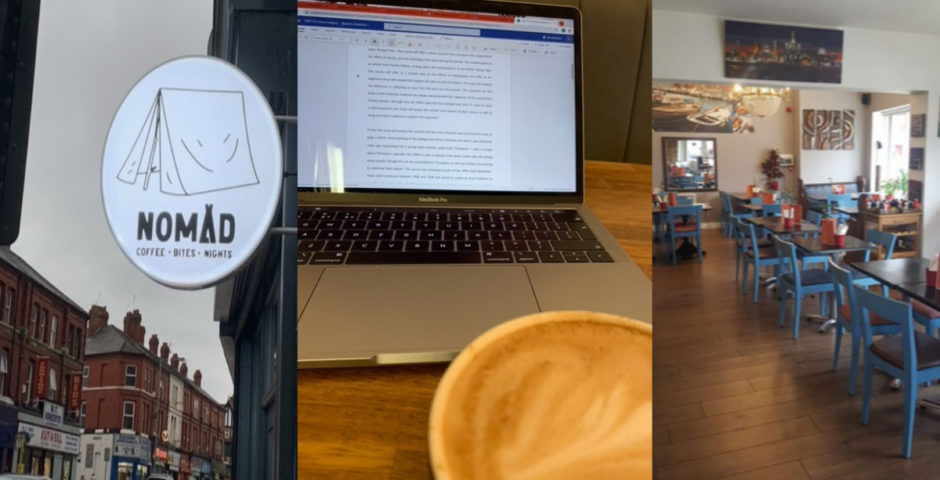 A handy guide to Smithdown's best study locations
Because who wants to be confined to the same four walls all day?
Bored of being stuck in your uni house all day? Don't want to be sat in the library without your friends? Well, it might surprise you but there are tonnes of places around Smithdown that you can revise in too. Though we can't promise that every seat will have charging outlets and anonymous number to snitch on people annoying you, they do all serve coffee to keep you powered through your revision. Besides, it's important to get out and have a change of scenery from your uni room.
So, here are the best five places to get out and study in Smithdown:
Nomad 
Nomad is probably one of the trendiest cafes in Smithdown, and with its exposed brickwork and industrial lighting, it's easy to see why! Keep that in mind if you're the sort of person who's study trip usually includes an Instagram storey with the captain 'bored'.  They are also easily recognisable on Insta and Facebook with their profile picture of a naked man with a bindle which is pretty snazzy.
Serving light bites throughout the day, and with hot drinks starting at just £2.20 it's easy to see why Nomad is a firm favourite among the students of Smithdown. 
Café Oro
Located just a couple streets over from Aldi, Café Oro is very central to Smithdown. They have plenty of seating and large windows letting in tonnes of light, making it the perfect place to bash out a couple of hours of revision.  They also sell food ranging from the all-day breakfast, pancakes, sandwiches, and even pizza and burgers. 
Likewise, Café Oro is reasonably priced, helping your bank balance too. 
Bean There Coffee Shop
Bean There Coffee is situated on the corner of Penny Lane, perfect for any Beatles fans (or just those a little further out of Smithdown). Unlike some of the other coffee shops, Bean There Coffee Shop are one of the few that serve alcohol. So if the revision does get too much for you, it's easy to make the switch from Earl Grey over to wine or craft beer.  
Bean There Coffee Shop is apart of the @the_tenner_festival, meaning that each week they switch up a new deal including food and drink for £10.
Sefton Park Café 
Now, the Sefton Park café has been selected, not based on student prices or how central it is to Smithdown, but instead the scenic location. Most second and third years living in Smithdown only make the most of having a beautiful park on their doorstep in the summer, so why not take the time to walk a little further and study in one of the best spots in the city (you'll also feel better about yourself when you're sat inside and can watch all the joggers run by in the rain).
Café 23
Similar to Bean There Coffee Shop, Café 23 is located further towards Penny Lane, recognisable by its life-size cut out of the Beatles on the entrance, it's difficult to miss. Although it's one of the smaller coffee shops on the list, Café 23 is still a thriving independent coffee shop. For those of you willing to trek a little further out, Café 23 is defiantly one to add to the list.  
Related stories recommended by this writer:
• How to access mental health support at LJMU
• Here are the best places in Liverpool to buy houseplants