The worst stories from Liverpool students of boys trying to pull them
Some of them actually worked…
We've all witnessed the tragedy that is a first-year lad whispering in a third-year's ear in Level and being swiftly rejected. However, we can all find the funny in these sorts of scenarios, and Freshers shooting their shots with people in the nightclubs of Liverpool can sometimes pay off!
Here are the best and worst stories that local students had to offer:
Boys are better down under
'One time i was in a club and me and this boy were chatting the whole night, he had a thick Australian accent which probably worked in his favour, and as ashamed as I am to say it, his attempts worked.'
'Later in the night my friend went outside to get her taxi and saw him in a bus stop. But this time, he didn't quite have the same fit Australian accent, but just your standard English one. When my friend asked where his distinct accent had gone, he just said he uses it occasionally to pull girls. Not a half bad idea.'
Claim to fame x
'A few years back, I was out on a night out and this man approached me being really flirty. We spoke for a little bit and he told me he was going to be on Love Island 2018. I obviously didn't believe him until he showed me the email that he had been confirmed for the show.'
'He wrote his Instagram handle in my notes and put a picture of me and him on his Snapchat story. Long story short, I forgot all about it until the following summer and saw he was on my TV. I typed in his Instagram bio and turns out it was Wes Nelson, being the subject of Megan Barton-Hanson's infamous "gimme a kiss". No words.'
Being offensive ain't it lads
'A while back I was out with all my friends and a boy was trying to chat me up. He said, well shouted, over the music, "everyone here is inbred, you're alright though" whilst obnoxiously winking at me. Fair to say we didn't speak after that.'
'A boy once came up to my friend with this sash saying "Mum to be" and went "you'll need this after tonight". Well, if that's not too forward we don't know what is!
'I had been out all day and night in Dublin so had lost my voice. A lad came up to me and offered a drink, but I politely declined as I wasn't interested. When he heard my croaky voice he said: "It doesn't matter, your voice is more manly than mine." Unfortunately I didn't get my drink bought for me.'
Everyone needs to up their flirting game
'I was walking down the street and this boy came up to me and friends trying to chat us up, then weirdly stated: "You're the best looking girl I've ever seen in trousers" and then went on to text me the same thing. Safe to say he didn't get a text back.'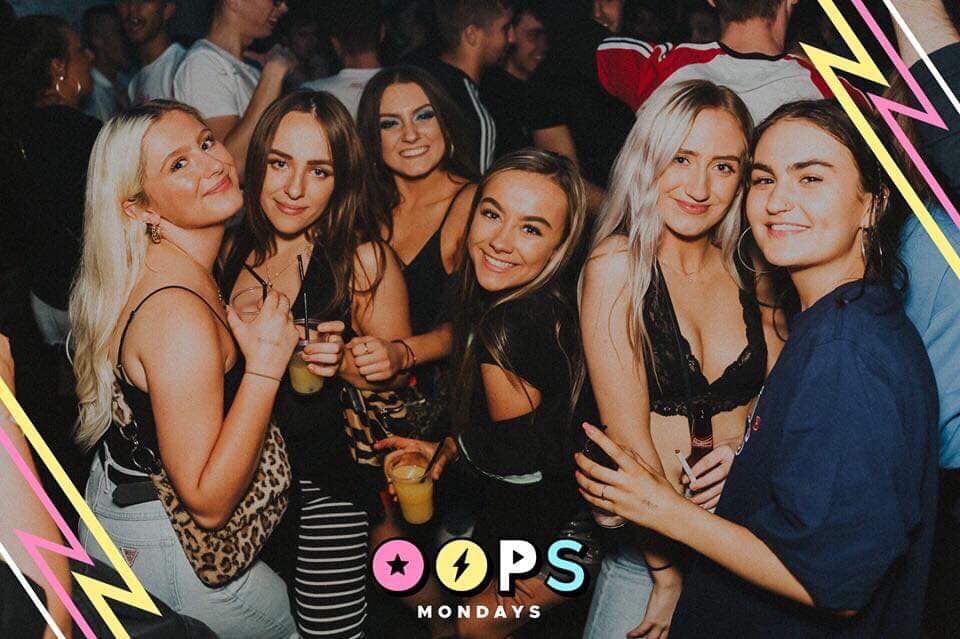 'One time this boy wouldn't stop stealing my phone the whole night, then came out with probably the worst pick up line ever. That his expectation for the night was to shag me. Lush.'
We've all been here
'A boy was obsessed with me in Level nightclub, so I got my friend to fake an asthma attack to get away. He followed us to the toilets and my friend had to pretend I was being sick in the toilet cubicle to make him go away but he wouldn't. He stayed outside the toilets waiting for me and tried to kiss me when I came out the cubicle. In the end I told him to fuck off and he ended up shagging one of the girls I was with at pres.'