The best places to de-stress in Liverpool
Sometimes uni life can be bloody hard and you need to escape it all
With exams on the horizon, we're all in desperate need of some relaxation. Times are tough and we understand that sometimes you just need to escape for an hour or two. Well, this list will give you some real reasons to procrastinate.
1. Sefton Park
This park has acres of land to walk, jog or even chat away any stress that you're carrying. Put on some good music or even an audio book and pay it a visit. If it's a sunny day, why not grab your favourite magazine and go and sit under a tree, reading the hours away and letting go of any worries. We're so lucky to have this lovely place on our doorstep. In the centre of the park sits the infamous Palm House. They host many coffee events, pop-up stalls, yoga and even…
2. Morning Meditation at The Palm House
For only £3 a session, every Wednesday you can get your 'zen' on in a beautiful location. Meditation sessions run for an hour from 10:45 until 11:45; I know we're all students and it's hard for most of us to wake up before midday, but after your meditation session, you'll feel more 'woke' than ever. You can even head to the library or go for a walk around Sefton afterwards to clean off those cobwebs. You can find the February – July 2019 schedule here.
3. Bold Street Coffee
Ah, Bold Street. This street is the home to so many of our favourite independent eateries and coffee shops, but Bold Street Coffee has to be one of the best. They make amazing coffee and killer cheese toasties, what more could you want? Oh yeah, some great background music. Behind the counter in the coffeeshop, they have a record player and some classic vinyls.
4. Lark Lane
This lane is also notorious for having some great independent places. Whether your potion for de-stressing is coffee or a good bevvie, this road has you sorted. I'd recommend 'Pippin's Corner' for a boss brunch.
5. The gym
I know what you're all thinking, the gym is the last place you'd wanna go if you were in a bad mood or felt super stressed. But trust me, a good workout is exactly what you'll need to lift your mood! Sweat out the stress and you'll be good to go.
6. Turn your own room into a tranquil paradise
This is by far the cheapest and easiest way to achieve ultimate relaxation. Make sure your bedroom is tidy, light some candles or incense, make a cup of tea and relaaaax. Hell, you could even buy yourself a new book to read.
7. The beach (Formby or Crosby)
Waves, sand, sea breeze and a good sunset are the key to any person's heart, right? Find a form of transport, whether it be car or bike, and hit the beach. You could pack a picnic to have with friends or have a BBQ with some drinks. Whatever you choose to do, this is the perfect location for it.
8. Liverpool One
Retail therapy is simply incredible… and also so dangerous. One minute you're window shopping with some friends after a lecture, and the next minute you're £50 into your overdraft. Urban Outfitters is definitely not friendly to any bank account.
9. The Albert Docks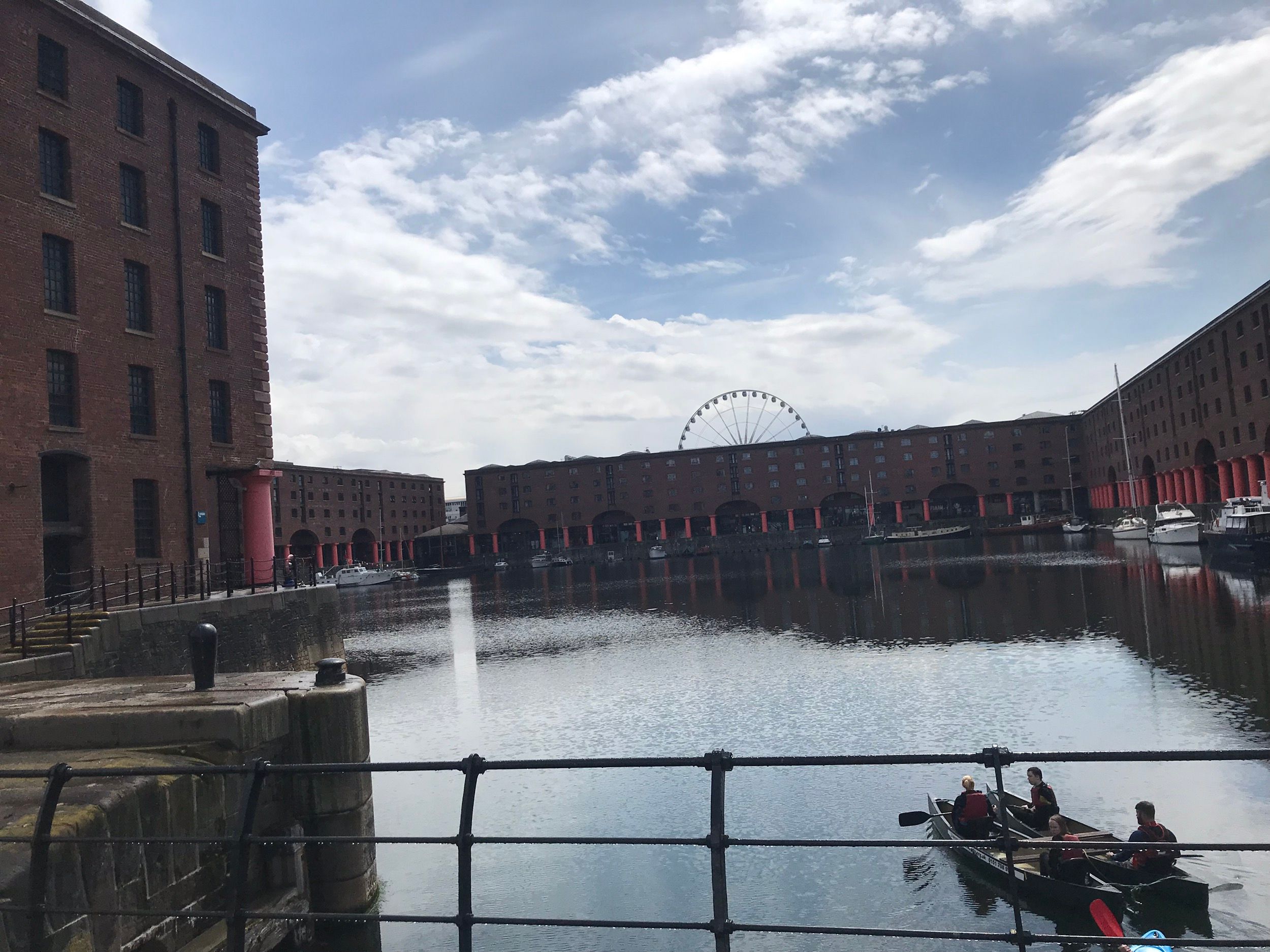 You can't beat a leisurely stroll at The Albert Docks. It has to be one of the prettiest places in Liverpool, especially when the sun's shining. If you fancy it, you could even visit one of the many museums and little boutiques located there. Grab a coffee and have a wonder.
10. Concert Square
Concert Square is a great place to de-stress when you can't deal with uni anymore. Order a good few Jäger bombs and you'll feel an instant hit of relaxation. Then, follow that with some doubles and finish off the night with a kebab or a Maccies. Et Voila, you're drunk and most definitely relaxed.
11. Abercromby Square
When in need of a breather, head over to Abercromby Square. The central location on campus makes it a great place to go when you just need a minute to yourself. It's also really pretty, which is a bonus.
12. Phase One
Jam out to a record in a listening booth, then grab a coffee and cake…or grab a beer and buy a record. The choice is entirely yours. Phase One is a pretty cool place. They have a bar offering coffee, snacks or alcohol and they also have 'Vinyl listening booths'. The booths are pretty self-explanatory: pick a vinyl, select a shed and jam out with some friends, or by yourself. What a sweet way to relax.
13. Cat Café
Sure yoga and meditation are a standard way to de-stress, but have you ever thought about just grabbing a hot drink and stroking a cat? If you're a cat lover and need to add to your self-care routine, then this is for you.
14. The cinema
Get some popcorn and watch the latest feel-good movie. I'd recommend avoiding the horror/thriller genre if you're already stressed enough with revision, but whatever floats your boat.
So whether you reach for a cup of coffee or the strongest spirit in your most stressful time at uni, this list has you sorted. Look after yourselves guys.