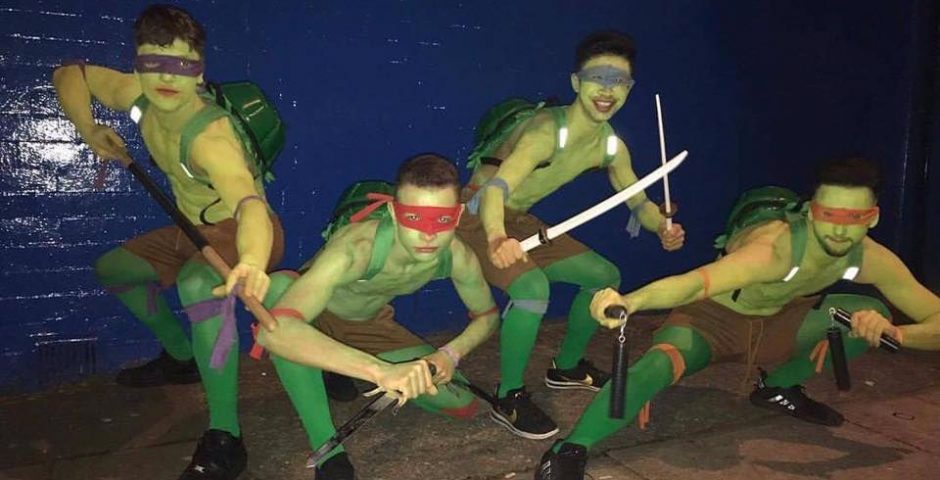 Here's a guide on the events in Liverpool this Halloween
Plan ahead so you don't end up in Level again
Here we go again. It's Halloween! Some people love it, some people hate it (it's a bit like marmite). Either way, you'll probably be going out and dressing up so here's a guide of all the events you can go to this Halloween with your friends. Avoid concert square like the plague!
Cirque du Soul, Friday 26th
Cirque returns once again for a Halloween special. Why not kick start the festivities at Invisible Wind Factory next Friday? The travelling event promises a dash of circus mayhem, mixed with classic horror this year. Popular music icon Mr Scruff will be headlining the event with an extended 3 hour set, supported by their own trusty Cirque du soul DJ's, providing the best of house and disco.
Tickets can currently be bought from Resident Advisor or Skiddle for £14, with RA offering a special discount ticket, costing £8 for entry before 11pm.
TQD Halloween Special, Saturday 27th
Perfect if you fancy something a bit different, TQD are offering a line up of Bassline and UK garage. Part of a UK wide tour, this event in Invisible Wind will be headlined by Royal-T, DJ Q and Flava D, with supporting acts to be announced. This looks like it'll be a big one with tickets selling out fast; available from Skiddle for £16.
LOST, Saturday 27th
Tickets for 'LOST at the Freakshow' have already sold out on Skiddle. Flex events have now created a second party on the Saturday before Halloween. Expect everything from disco to house and techno, provided by LOST's signature DJ's. They will be taking over Constellations to offer a full venue transformation with spooky twists, including circus performers and face painters. Tickets are available from Skiddle, with earlybirds already sold out.
Good Life Liverpool, Wednesday 31st
Taking over Constellations on the night of Halloween, Good Life will be getting into the festive spirit with some mind-bending decor as they transform the space into a living nightmare. Headlined by dance floor favourite Jasper James and the Boogaloo DJs and with more to be announced, expect a truly spooky experience. Tickets are currently available for £13.50 from Resident Advisor.
Halloween with Young Marco, Wednesday 31st
Provided in collaboration with 24 Kitchen Street and Abandon Silence, this intimate session offers a ghosty Halloween special. Lead by house artist Young Marco this is going to be an all-nighter set. Kitchen Street is a small venue with a low capacity, so tickets will sell out. They are currently available for £11.30 from Resident Advisor.
Med vs Electrik Rock Monsters, Wednesday 31st
This event provides a monster mash-up party for all! This event is spread across four rooms; rock monsters and power ballads, R&B chart, indie anthems and Med-house classics. The location is of course Electirk Warehouse on Wood Street, which is also the new home of Medication every Friday night! Tickets can be bought for £4 from Fatsoma, offering an alternative that won't break the bank!
Found Halloween Special, Wednesday 31st
Part of Flex events, FOUND has been taking over Arts Club every Friday night since the start of the year. Offering it's take on feel good house, techno, R&B and disco, this year they're hosting a Halloween special with added festive extras including circus performers, face painters and specialist sound and lighting for a fully immersive experience. Tickets can be purchased from Skiddle for £5.
There's plenty of events out there this Halloween so you there's really no excuse to end up queueing 2 hours to get into McCooley's! Alternatively, just stay at home and have a house party – they always seem to go down a storm.