Fur coats and popper pants: These are our best finds from the Guild's vintage sale
We explored the vintage sale and picked out the best bits to share
The vintage sale comes to the Guild on a regular basis, it's packed full of great finds that are suitable for an Invisible Wind Factory event, or simply your 10am seminar. We went along to see what items we could get our hands on at a fraction of their high street cost.
Cruella De Vil or Macklemore?
Huge fur coats are everywhere in Liverpool 1 this season, but can it ever be taken too far? Apparently not. This coat pushes all those boundaries, and is sure to get you noticed in the SJ.
Popper Pants galore
If you've been trying to pull of those popper pants a la Kylie Jenner the vintage kilo sale would've been your nirvana. Stylish yet comfortable, these pants make fashion look effortless.
Aztec Alert
Autumn is upon us and Aztec couldn't be a better shout to get those autumn vibes. Whether you're running to that 9 am or out in Concert Square, this statement Aztec jacket is a perfect wardrobe staple. If your dad doesn't have one from the 70s to lend you and you've missed out on this year's fair, there are ample vintage shops around Bold Street that can hook you up.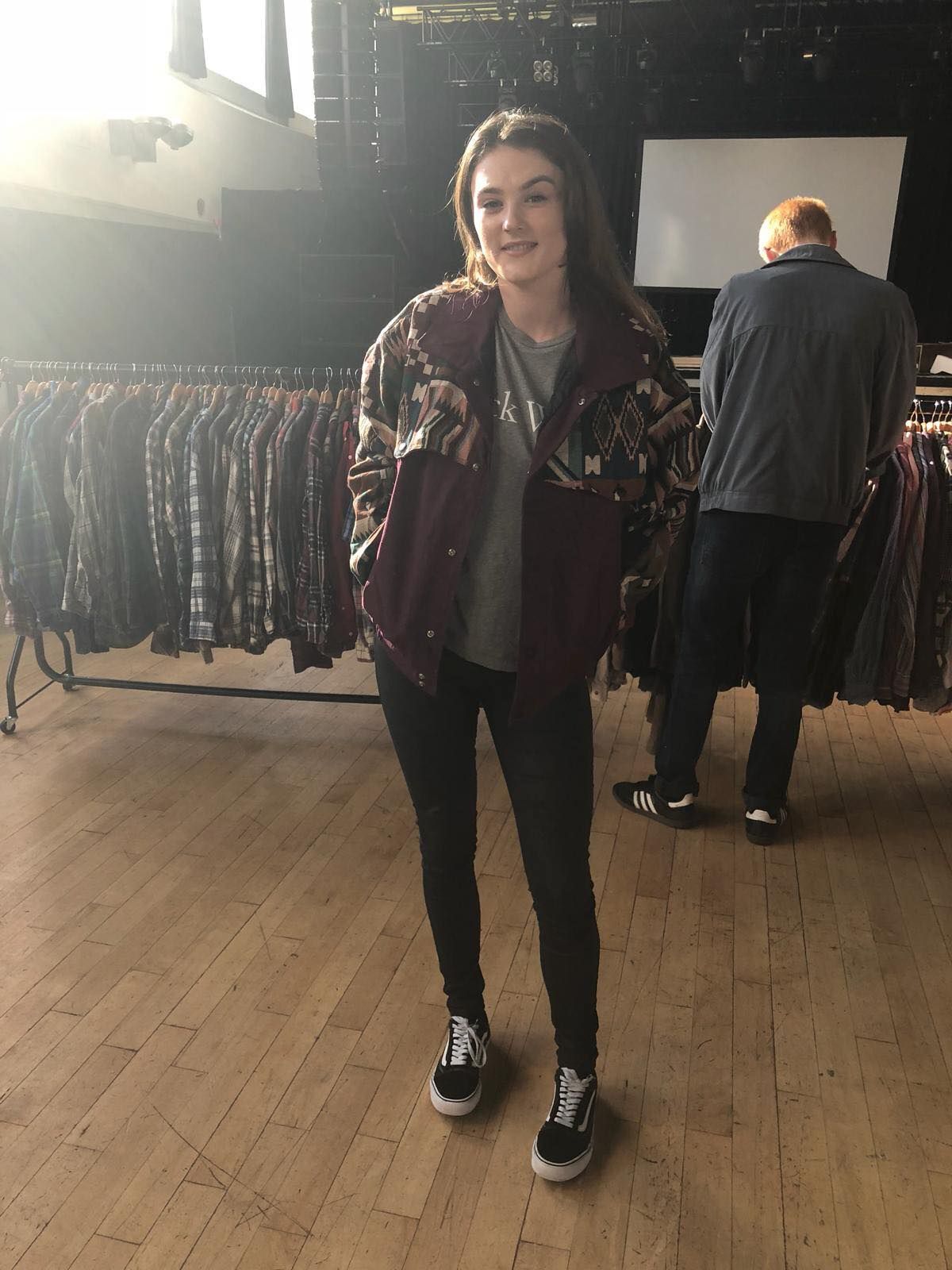 Denim Jacket love
The Kilo sale came through on their denim this year, with rail upon rail of jackets at student-friendly prices. Owning a good denim jacket is essential for this in-between Liverpudlian weather, easy to throw on when its not quite cold enough for a coat. Whether you're into a classic 90s simple Levi's or a blingy oversized statement piece, there's a denim jacket for everyone.
You shirt get behind this trend
You can't go wrong with a vintage Wrangler shirt, featuring some seriously bold stripes. This unisex shirt is an ideal item for those indie lovers on campus. Where it open over a plain tee or buttoned up for a more formal vibe.
I'll tell you what I want, what I really, really want
The vintage fair provided a flash back of childhood yesterday with this dress. Spice Girls reminiscence happened yesterday as we finally got a taste of child hood dreams. Posh spice would be proud of our vintage finds.