Cathedrals, museums and football: our top tips for when your family hit Liverpool
Time to show off your new home
And there we have it, freshers, over for another year! With Boots probably selling out of cold and flu tablets and the reality of 9 am lecture hitting home hard, its time to get your head down.
Whether it's mum, dad or whoever forking out thousands for you to get pissed for three years, the least you could do is give them a nice time when they come to the city you now call home.
Hopefully, this will give a few a bit of an insight into the best things to show off when the awaited trips start to happen. Liverpool is packed with things to do!
Let's start with breakfast time, if you wanna take in all the sights you're gonna need a full tummy, and seeing as someone else is probably paying, why not hit up Leaf for the best vegi breakfast ever. Or maybe the cosy club for some "Cosy eggs". Alternatively, Moose is always a winner; their waffles are the one. Or just go to good old Spoons?
What to do first on your family day out? Maybe walk those waffles off by heading to the Albert Dock, its jam-packed with things to do and see, starting with The Tate. If you're from arty descent you need to take a gander, with new exhibitions all the time, you can't afford to miss it!
From there you can move onto The Museum of Liverpool, if your family wants to know a bit more about your new city, it is definitely the place to go. The Museum shows Liverpool for the fab city it is now.
You can take in some sea air by wandering along the Mersey or go wild and take a ferry across it – as the song goes. The view of the Liverpool waterfront is out of this world, from The Three Graces right the way along, it's one of a kind.
Another belter view is waiting for you at the top of the Anglican Cathedral, provided your family are game for a few steps and lifts, the view makes up for it. It's best saved for a sunny day, but so worth the climb.
The city centre is full of things to get up to, but so is the outskirts of Liverpool, with Crosby and Formby Beach. Or you can even head over to Sefton Park. If you're near to Sefton Park, you should definitely give Lark Lane a try; lunch or dinner, there's something for everyone.
Liverpool is most famous for two things – football and music. As much as there is more to Liverpool than football, visiting the city's teams is a must if your family are football focused. Both Everton and Liverpool's grounds are a bus ride out of the city, and they both offer tours to the public that really show off our city's fab teams. You can even stand in the middle of Stanley Park and take in the view of both Anfield and Goodison! The two stadiums are literally a goal kick apart.
You can't visit Liverpool and avoid The Beatles, it just won't happen! The city is filled with Fab Four things to do, whether its trip to The Cavern or a stroll down Penny Lane, it has to be done.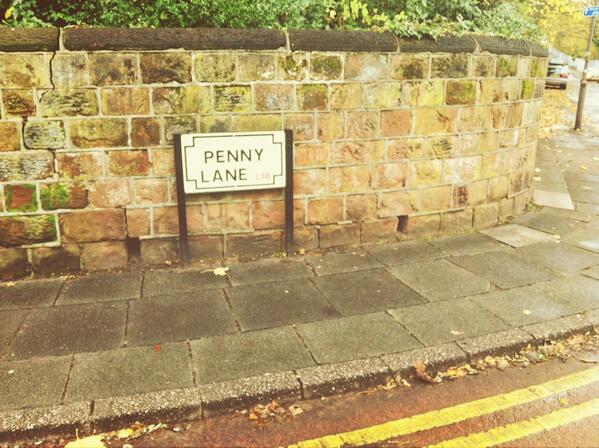 If you've got younger brothers and sisters, you'll know they always need entertaining, so why not spend the afternoon in The World Museum? It's filled to the rafters with excited exhibitions that'll amaze most of the family.
As it gets later in the day, Liverpool comes alive. Liverpool's nightlife, as we're sure most of you have already gathered, is the best! But let's be honest, your Mum and Auntie Carol are better than Level.
Perhaps a trip to The Baltic Triangle is needed instead. Why not show off this gem to your family with a night filled with amazing food, cocktails and usually live music, you can't beat it!!
Obviously the more you explore, the more you'll want to show off to your family; but hopefully, this is a starting point when planning your family visits to your new city! If you pick just a few things from this guide, mum and dad are sure to want to come back – so maybe sack this off entirely, nobody wants their parents visiting every weekend.