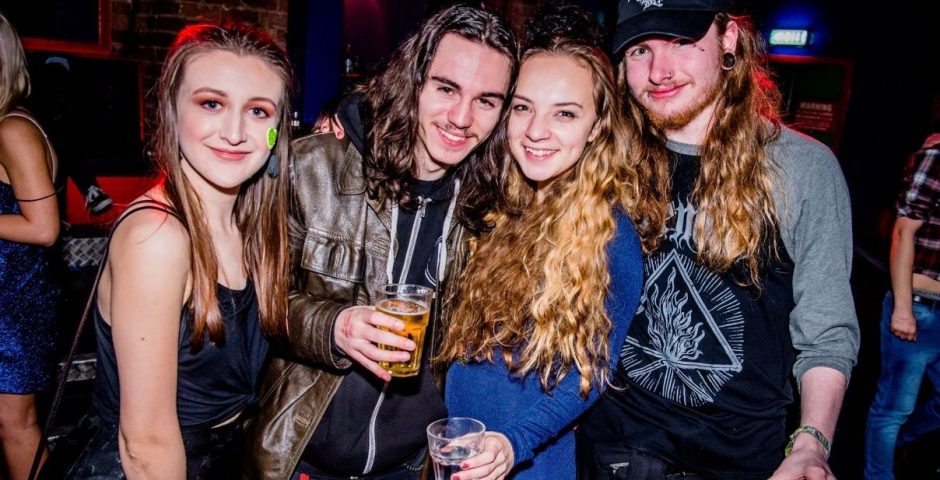 The Dos and Don'ts of living with Scousers
Those Scouse memes actually may come in handy
A lot of us say or do some things in Freshers' Week that we regret for the rest of our uni life, but not to worry. Here is a basic overview of what you can do to help settle in to Liverpool more easily and what not to do if you want any form of social life.
First things first, here is what not to do when starting university in Liverpool:
Don't buy The Sun
When you come up with your family to move into your new halls, do not bring a Sun newspaper with you. If you share a flat with a Scouser they will hate you for the rest of the year and tell every Scouser they know about you. If you take a Sun newspaper into any Liverpool restaurant they will ask you to either bin it or leave. So leave that at home!
Don't be a massive Tory
In Liverpool we're all big Labour lovers. If you're a Tory, cool, just make sure its your deepest secret. We don't like Tories or Theresa May. We even have an event happening to mock her ridiculous dancing in Kenya and we even chant Jeremy Corbyn at 3am in Baa Bar.
Don't mock our accent
One thing us Scousers do not like is when someone from the middle of nowhere asks us repeatedly to say "chicken and a can of coke." Trust me, it isn't funny. Yes we have a very thick accent that is recognised all over the world, but do not ask us to say stuff for your amusement, we're not comedians.
Don't have your mum stay in your flat during Freshers' Week
We all want our families to help us, but do your flat a favour do not have your mum stay for the full week of freshers. This is not how you make friends! People want to get drunk, be loud and some may even bring someone back for the night. Your mum doesn't want to hear the random sex noises coming from four doors down.
Don't spout off about how good your A-level results were
When you actually get to uni no one is bothered about how many A*s you got. Literally no one cares whether you went to the top private school in the country. You're now in the same boat as everyone else, suck it up. Your grades impress no one.
Don't be a liability
Do everyone a favour. We know some people come to Liverpool and go wild because they have grown up in a village with one local pub, just make sure you can hold your liquor before going wild. Do not be the liability. People will stop inviting you out if you keep vomiting, crying and passing out. Don't be the two shot fall down of the group. They don't have many friends.
Don't bring your kittens to uni
You'll come to Liverpool and realise most Scouse girls wear 6" heels, this doesn't mean you have to try. Being a Scouser means you have probably been wearing heels since you were 14 trying to get into private functions. We walk well in heels, but if you grew up in a farm and the only pair of heels you own are your silver sparkly kitten heels from your prom then don't bother. No girl looks good walking round like she is ready to take a leap of faith. Stick to your vans and denim skirts.
Now this is what should be done when you move to Liverpool:
Learn about the football
As everyone across the country knows, us Scousers love the football. Football means everything to us. Make sure you go to a match whilst you're here but whatever you do, don't buy a half and half scarf. Scousers aren't a fan. You look like you're unsure of who to support. A jester hat isn't necessary either. Leave it at home.
Scouse dictionaries are well-needed and worth reading
Research Liverpool slang words. Trust me you will have a lot of funny looks if you flip at someone for saying "you look sick." When people say I'm waiting for a jobe, you don't want to be the only moron asking "when are we ringing a taxi." Those memes you've been laughing at lately over "Scouse dictionaries" may actually come in handy.
Bring your best PJs
Trust me the walk of shame across campus in PJs whilst hungover to collect your deliveroo is bad enough, at least make sure you have nice PJs to strut over to reception.
Branch out, drink in new places
Don't be lame and live at Concert Square and Heebies all year. Try something new! Go to other bars outside of town. However, don't take a liking to the bouncers. Yes, they flirt and some may even ask you for you to come back at the end of the night. You're not the only girl they hit on. Come to Liverpool with some standards and make sure the lads you kiss have more than just a pulse.
Let your parents know how you're getting on
Ring your mum! Liverpool is known for having the best nights out in the country. She is going to be green in the face if you haven't got in touch for three days. Do yourself a favour and call her back before she storms up to campus and flips out at you for being irresponsible.
Do make use of cheap therapy available
If you're upset after a night out, talk to the taxi driver. Taxi drivers in Liverpool are known for being the kindest people about. The amount of times I have lied down in the back of a cab and exploded about all my problems is countless. They're great listeners and I can guarantee they will take the shortest route home. Taxi drivers are your cheap therapists.
Take that last shot
Last but not least, take that last tequila shot. Don't be that friend in Cava who can't finish the round. DON'T BE BORING. Shots are fun. Enjoy life. Just make sure you eat before you come out and you'll get through it. Your liver should be made of steal by the time you finish uni.