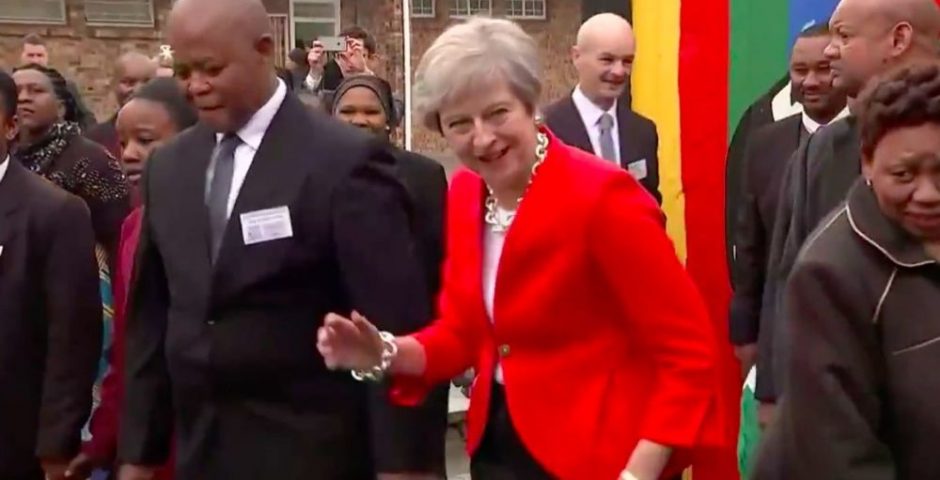 There's a 'Learn to Dance like Theresa May Day' coming up in Liverpool
Just in case you needed some moves for Heebies
Ever since her electio…yeah the less said about that the better, our Prime Minister has become a bit of a meme, from the fields of wheat to her latest grooves.
So it only seems right that there's an occasion (on Friday 9th November, to be exact) for the woman we love to hate and her questionable dance skills, and Liverpool really is the place for it – we're full of Labour constituencies after all. Nearly 5000 people have clicked "going" to the event, and 30,000 people are "interested".
Even though these Facebook events may seem a bit sketchy, previous gatherings of these kind have seen success, such as singing Africa by Toto in Pigeon Park, Birmingham. Gotta love being British, eh?
So, it looks like we need to get our woollies on, skip those lectures and jerk it out just like our PM does it.