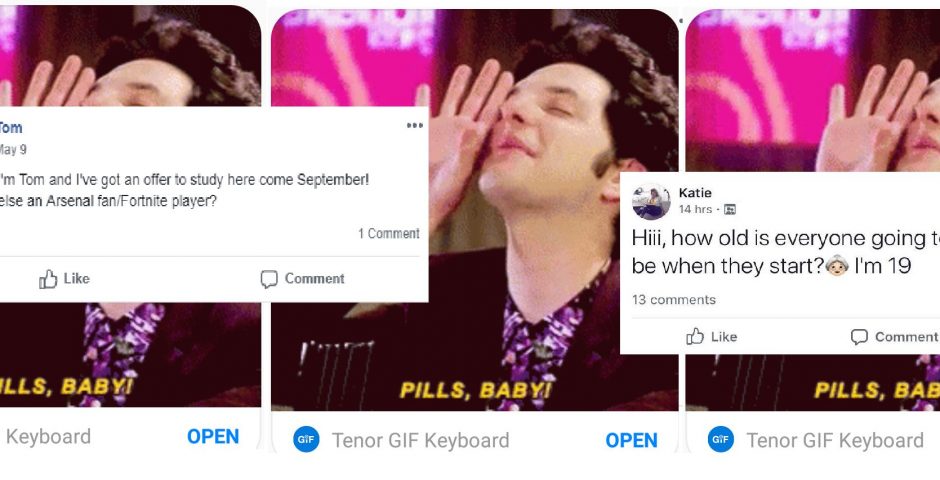 The cringiest posts from the Liverpool freshers page and group chat
Who's ready to meet the fresh meat on campus?
Results day has been and gone and for those who slipped through the cracks of clearing and into the city of Liverpool's unis, the best years of their lives are about to begin.
In a desperate attempt to make friends they'll never meet and become the next BNOC of Vine Court, the freshers of 2018 are shit posting all over their Freshers pages and here are some of our favourites.
Why isn't meal deals an option? Sad reality is that most of them will have burnt through their loan by December and will be living off Carni breakfast powdered scrambled egg.
Shared straight from my mum's profile. I haven't seen resolution that poor since my Nokia 3310.
Lily Allen isn't going to save you now Nichole.
This is a freshers page not BBC Food for Christ's sake.
Meet you on the Raz crying step Jenny!
Good luck playing battle royale on eduroam bud.
JMU are offering some pretty obscure courses this year. What does inclusion coursework look like?
They're what?
If you're not buying a Mac you will become a social outcast.
Oh Katie…
John Moores are excited you'll be joining their Physics course.
Resident DJ is already making his moves
They realise this is a scam right?… right?
Sabrah is painfully southern #roadman
Is this what hypebeast means? Pill fiending freshers?
The king of subtle flirting
What a deal! Sign me up.
Welcome to the team first years. Wishing you the best of luck and politely requesting that you stay away from my seat in the library. Congratulations!