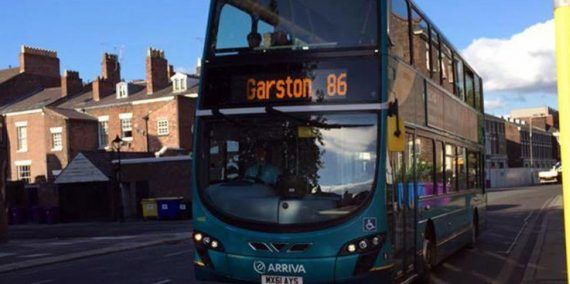 Arriva student bus passes will be £55 cheaper next year thanks to Guild President Rory Hughes
The price is 15 per cent less
After negotiations with Arriva Liverpool, newly elected Guild President Rory Hughes has been able to deliver on his campaign promise to reduce the price of Arriva bus passes for students.
The yearly bus pass has been reduced from £380 to £325 for University of Liverpool students, a 15 per cent cut. The passes are available exclusively from the Guild shop.
In his blog on the Guild website, Rory thanks the Metro Mayor's office for their help negotiating with the bus companies. Rory comments that, on average, Liverpool students were paying over £100 more than students from Manchester, Leeds and Sheffield. He claims that the higher cost of bus travel in Liverpool meant many students weren't attending university and he hopes that this price reduction will begin to change that.
Sophie, a third year Psychology student, commented: "£325 is still really expensive, but now I'll have an extra £55 to spend on Prosecco."