Reclaim the Night after party at Constellations this Friday
Exhibitchin' is back for the third time and this time with a twist
The UoL Feminist Society are once again throwing their empowering club night, Exhibitchin, this Friday at Constellations in the Baltic Triangle.
They have a lineup of all women and local DJs playing music by women artists and raising money for RASA Merseyside (Rape and Sexual Abuse centre).
Tickets can be bought on the Guild website or on Skiddle, second release has already sold out, but third is still only £4. Tickets will be £5 on the door.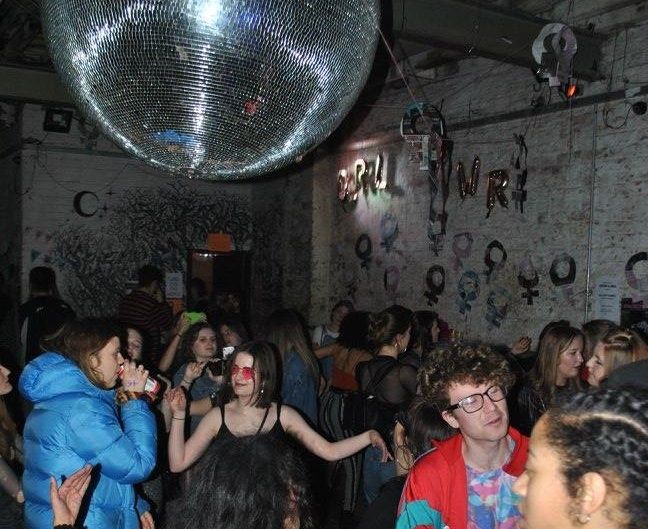 This time, Exhibitchin' are collaborating with Reclaim the Night Liverpool, the annual city march that campaigns for an end to violence against women.
Reclaim the Night committee member, Kate Menear, says of the march: "Six years after our first march, the tables still haven't turned. But perhaps in 2018 we are witnessing a shift. Movements like #MeToo and Time's Up have shown that the collective power of women's voices can turn the tides…"
"RTN has always been about empowering all survivors of violence to be liberated, even if they can't do it themselves. To stand up, shout back and say NO to oppression. Alone we are mighty but together we're stronger."
Feminist Society committee member and Exhibitchin' organiser Alice Churm said:
"We thought it was a nice idea to collaborate these two events as they're so in line with each other's values and both aim to eradicate rape culture. Either through direct action such as the RTN march or by supporting survivors through the fundraising element of Exhibitchin' and also just women having a sick time dancing together!"
Fem Soc have also put together a raffle with prizes including a Labour manifesto signed by Jeremy Corbyn, a Resurrection voucher & a voucher for an hour with a local tattooist! You can get a raffle ticket for only £1 here!
If you have been affected by sexual violence, contact details for RASA can be found here.