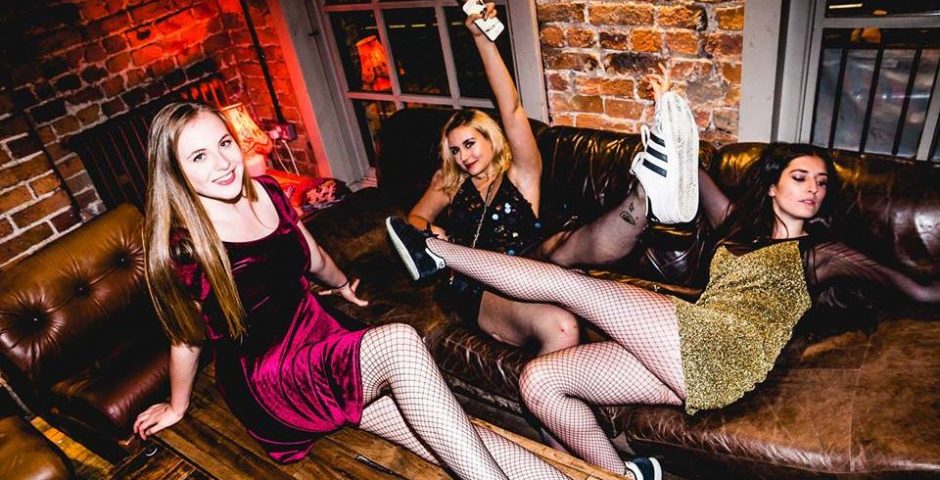 All the things you shouldn't do as a Liverpool student
Imagine preferring Level to Heebies?
Time after time we're told the things we should be doing whilst we're here, from the cute cafes to visit to which club night is the most unmissable, however we need to be told what not to do as well, to save ourselves the time and humiliation.
Say Kenny is better than Smithdown
The Brookie, an Asda and Aldi opposite each other plus Sefton Park, or the constant worry of being stabbed on the walk back from uni at 6pm? You have to be kidding yourselves to choose the latter. It's not like Kensington is better value anyway; yeah you don't have to buy a bus pass, but at least living on Smithdown means you save on Ubers, and we all know Katie and Tom are never gonna owe you for them.
Try and get a seat in the Sydney Jones during exam season
You struggle to wake up for your midday seminar, so don't think you'll make it in at an ungodly hour just to nab a nice spot in the SJ. Maybe try and think of an alternative revision spot, like Central Library in town or just clear your desk of all your make-up for the perfect revision set-up.
But don't venture into enemy territory
Your clothes, your demeanour, everything screams that you're a philosophy student, so you won't go unnoticed if you step into Harold Cohen instead of the Sydney Jones. Same goes for vice versa, please keep your BSC vibes away from my BA self.
Pretend that you're too cool for The Raz
The joy of everyone's favourite shit club is that it encompasses everyone. You don't have to specifically be a first year, or into indie and rock music to have a cheap but cheerful sesh here. You may have been to a few ketty nights in the Baltic Triangle, but that doesn't make you too good for Blue Angel; just buy yourself all the Razbombs you can hold, and forget about your 'wavy' image. Also don't act as if you can handle fat frogs too, we know those VKs can get the best of us.
Have faith in the bus service
If you have a dreaded 9am, or a train you need to catch on time, allow yourself all the time possible. Because the moment Arriva senses someone in a hurry, they won't turn up, or will merrily drive past you as you're struggling to shelter from the rain. Oh, and don't believe that you'll get a seat when you have that super heavy suitcase with you.
Pop into town 'to get some socks from Primark'
Liverpool isn't quite like your hometown with a small street of shops; you'll go in with the aim of getting one essential, then you'll have two huge Primark bags, some more purchases from all the other shops in Liverpool One, an aesthetic lunch on Bold Street that's sent you into overdraft and no pennies left for your next MyTicket. I don't think daddy is gonna get you out of this predicament.
Rely on Cool It photos for your next Instagram post
Pluck up the courage to ask a stranger to take a cute pic of your squad instead, as the club photographers seem to have a knack for catching you on your bad angle or with your eyes closed. And let's not get started on the infamous filters…
Underestimate the time it takes to walk across campus
If you think South Campus Teaching Hub and the Sherrington Building are just five minutes away from each other then you either walk at lightning speed or you're truly playing yourself.
Buy all the Naked smoothies in south campus Tesco
Don't make the rest of us suffer with a smaller Innocent smoothie just because you're irritating enough to buy a meal deal at 9am.