Why Shit Indie Disco is the way forward on a Thursday night
It's a Thursday night, all squeezed in an Uber and fueled by Tesco's very own vodka, the gangs looking boujee and ready to show Seel Street what they're made of.
After making pals with the Uber driver and discussing their life story, out everyone gets. And there in its almightiness and about a mile long, the Heebies queue.
Looking like the whole of Liverpool's getting those £2.50 doubles in and game for a boogie. A change plan needed ASAP! All huddled in a circle, the panic sets in.
Who's idea was Heebies? What we gonna do? Concert square? Harpers?
In the depths of despair, the answer lies next door. In an upstairs room lies a sea of vintage shirts, bucket hats, groovy moves and anti-tory messages scribbled on cardboard, more commonly known as Shit Indie Disco!
£3 quid paid, forget about your Friday morning seminar, grab a cider and let your inner Roses fan out and go wild with some of the grooviest people in the city. The clues in the name disco, you'll dance the night away to Morrissey, Catfish and the Bottlemen and many more indie beltas.
There is no better feeling than singing your heart out to Champagne Supernova with some of the best people in Liverpool, also you're bound to leave with 15 new mates.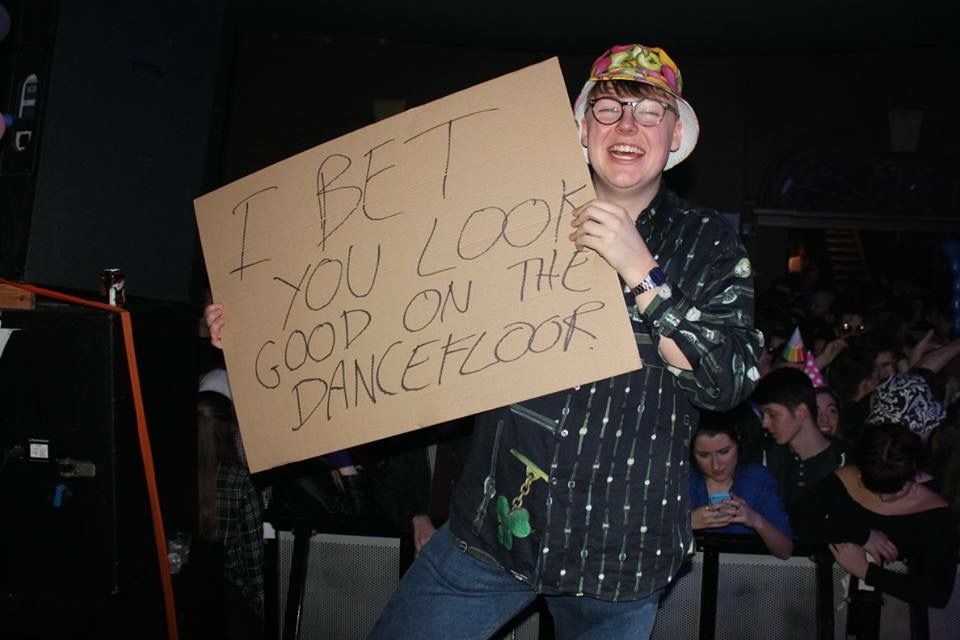 When 3am hits and its time to head home, cardboard sign and chips intact, 'I wanna be adored' in full chorus and your best mates piled in a taxi. Shit Indie makes the Heebies queue seems like a distant memory and your Thursday night changed for the better.
So when the 'where are we going tonight' text gets thrown in the group chat, get your funkiest shirt and Docs on and head down to the Arts club for a bloody ball. Shit Thursdays foreverrrr!!