Getting lucky in SOHO or the SJ? Your weekly horoscope from Cosmic Connie
With just a few weeks to go until Easter, will your stars align?
This week holds pleasant surprises in Concert Square. But don't wear heels, they'll definitely land you with an injury.
Lucky pre-drink: cider and black
Pisces
You have to make your 9ams this week, or you're going to miss some valuable assignment information. Celebrate with a trip to the ASDA reduced section and you will be rewarded.
Lucky cabby: Delta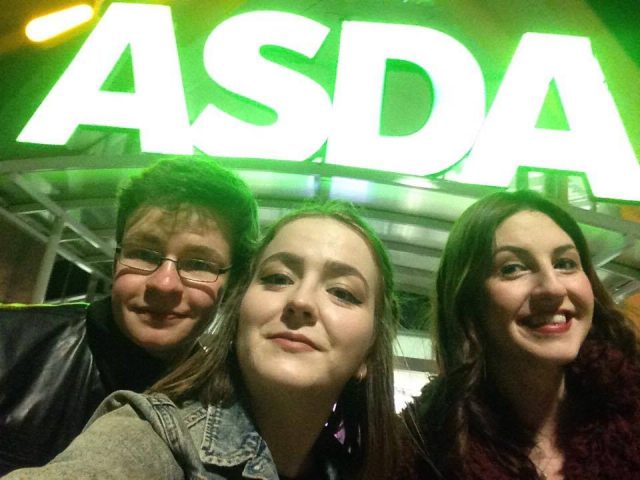 Cancer
If you haven't booked your train ticket home yet, you should. Virgin Trains are a cruel mistress. Don't be tempted by that second quad-vod – it's a bad idea.
Lucky names: Claire, Tom
Taurus
Time to knuckle down and set up camp in the silent section of the library. Treat yourself to some new stationary from the SJ shop to get motivated. Maybe some post-its.
Lucky pants: sexy sexy lace
Leo 
The Guild should be avoided at lunchtime if you don't want to bump into that awkward one night stand from last week. Try Central Teaching Hub for a quieter alternative this week.
Lucky day: Thursday
Scorpio
The Baltic Triangle is worth a daytime visit, but be ready to keep drinking. You will end up in Pop World but at least you got some pretty selfies before you became such a state.
Lucky food: Custard Creams
Aquarius
If you brave it, The Raz will leave you with a stinking hangover! Get a hat and the odds might fall a little more in your favour (even if you look like a knob).
Lucky number: 80
Gemini
Give a new pub a go this week: but if you hate it, any karaoke bar will do. Splash the cash and invest in a cinema ticket with the flat. Liverpool One might be expensive but worth it for a house bonding night.
Lucky bus: 80A
Libra
An Alpha cabby will save your skin this weekend. Remember food from the Font is never a bad idea. Curly fries are in your future.
Lucky club: MODO/SOHO
Virgo
Share this article for good luck. Plan a trip to Bold Street for some retail therapy with friends.
Lucky colour: red
Sagittarius
Harpers Pizza. Need I say more?
Lucky building: The Guild
Capricorn
A run in Sefton this week will help you clear your head ready for Easter holidays. Give your latest love interest a wink from across the lecture theatre.
Lucky shot: Vodka
Tune in same time next week for more from Merseyside's Mystic Meg – Cosmic Connie.