Cosmic Connie: your week seven planetary predictions
Will your stars align over Smithdown this week?
The tea leaves have spoken. Palms have been consulted. The planets have aligned and I have seen your future…What does your week hold?
Aries
Avoid the Heebies smoking area at all costs. On the bright side, trying the Sphinx for a post-lecture bev might prove beneficial.
Lucky number: 3
Pisces
Keep an eye on the SJ librarians. Your 10 minute power nap might land you a hefty fine. Top floor Level is where you should be this Wednesday.
Lucky colour: Purple
Cancer
Indulge in a meal deal, but buy it early to avoid the disappointment of being forced to eat a tuna mayo sandwich. An English student will save your life this week.
Lucky day: Sunday
Taurus
Keep an eye out for snakes in the flat chat. A Kenny house party will cause a three day hangover so write off the weekend now.
Lucky club: Baabar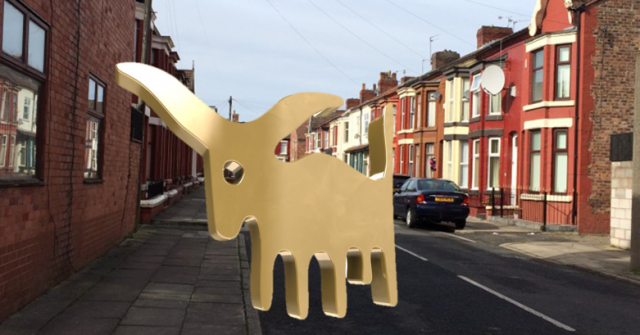 Leo 
Take pre-drinks slow this weekend. Your stars are aligning for a heavy sesh and you don't want to peak too soon. Subway the next day will get you to your nine am.
Lucky buildings: Rendall, Life Sciences
Scorpio
Get to Juicy early or you'll get rained on in the queue. Don't leave your assignment till the day. Turnitin has it in for you.
Lucky pre-drink: Gin
Aquarius
An Arriva bus will drive off without you but your good looks will get you to the bar in CaVa quicker than normal.
Lucky pants: the red ones
Gemini
Club photos are not your friend, especially if you barge Mccooleys! Keep £5 at home incase you can't cover your cab fare home. You may spend more than expected.
Lucky shot: Sambuca
Libra
Guild cocktails are really cheap on a Friday – and a guild bartender might catch your eye. Asda reduced section will serve you well.
Lucky food: pesto pasta
Virgo
Library fines will catch you off guard if you don't return that book. Keep your bus pass close or you might loose on Friday.
Lucky names: Sean, Iona
Sagittarius
Nabzys chicken will disappoint you this week. Avoid the squirting floor tiles by Central teaching hub if you want dry feet.
Lucky cabby: Über
Capricorn
Finally! This week you might find a Harold Cohen bae so get studying. Faculty bouncers are tough but fair. If they don't let you in, you're too drunk. Take a walk and try again in 10.
Lucky bus: 86B
Tune in same time next week for more from Merseyside's Mystic Meg – Cosmic Connie.