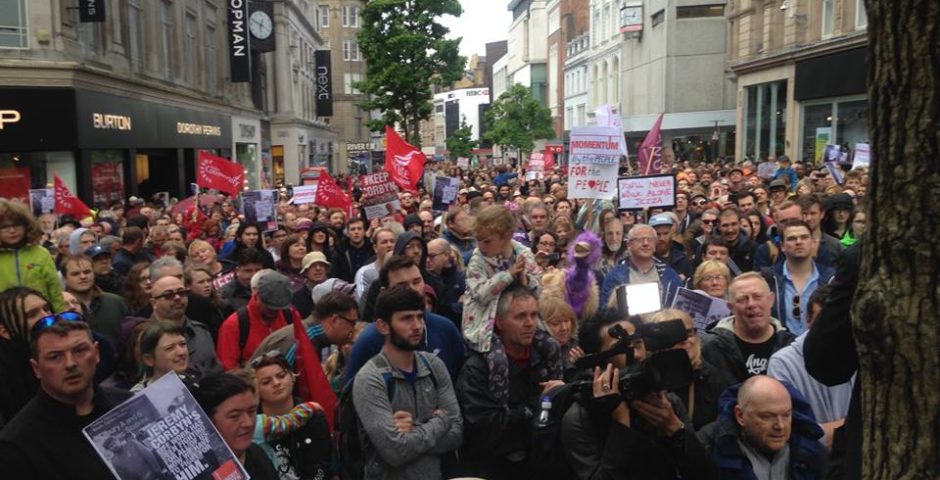 Thousands march through Liverpool in support of Jeremy Corbyn
We spoke to students involved in the rally
Corbyn
jeremy corbyn
Labour
liverpool
On Saturday the people of Liverpool gathered in support of Labour leader Jeremy Corbyn.
People of all ages attended, from children to pensioners. The march comes in light of the no-confidence vote from Labour MPs and resignation of members of Corbyn's shadow cabinet. This excludes the MP from Liverpool, Andy Burnham, who still stands in support of Corbyn. This week around 60,000 new people became members of the Labour party to take part in a potential upcoming leadership election.
During the rally the organisers received a message from Corbyn who said he was "going absolutely nowhere" which received loud cheers from the crowd. Angela Eagle, a Merseyside MP, who is believed to be preparing to stand for leadership, had her name mentioned and boos were heard in response.
They met outside BBC Radio Merseyside and, as more joined the rally, the organisers decided to spread their message further and marched down Church Street. The event was consistently peaceful despite the large numbers. Speakers took to the stage to deliver speeches encouraging support for Corbyn and the supporters carried signs with slogans on including, "Scousers for Corbyn" and "We remain with Corbyn". After many speakers the supporters finished the rally singing, of course, a chorus of 'You Will Never Walk Alone'.
Faisal Yousif, a Medicine student and a speaker at the event said:

"It was such an invigorating experience, particularly seeing how many young people were there. After years of doing student activism in Liverpool, I'd never imagined seeing this many people, especially young people, turn out to something like this. But Jeremy Corbyn is the pull that drags people in, and gets people enthused and involved in politics."
Grace Edwards, a post-graduate student told the Tab;
"I wasn't actually going to stay for long but I couldn't leave once I got there. The atmosphere was amazing, and I loved seeing small children on their parents shoulders waving union banners, shoulder to shoulder with pensioners. It seems that Jeremy Corbyn has united young and old. It's just sad, but unsurprising, that the mainstream media aren't picking up on it."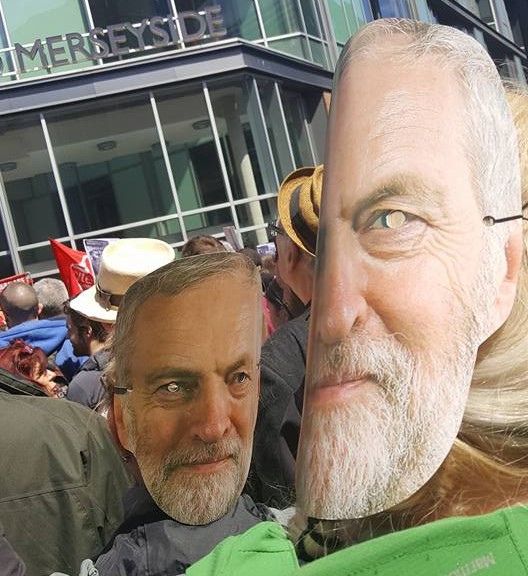 Beth Meadows, a History student and president of Help the Homeless Society, said:
"The Save Corbyn rally epitomised everything that is beautiful about Liverpool: solidarity, passion and strength. For the first time in what has been a deflating week in British politics I feel a sense of hope and positivity about the future for the left."