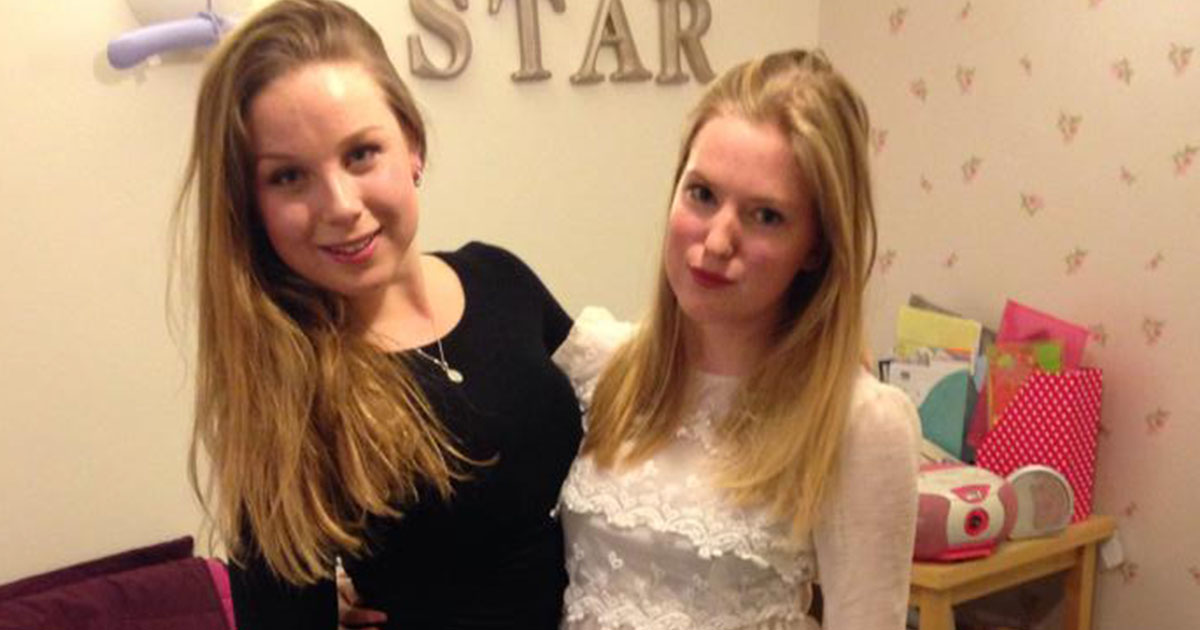 Liverpool girls, stop hating on the humble heel
Who cares if you're taller than the boys?
adidas
block heels
concert square
Girls
grime
grunge
heels
high heels
hot
liverpool
night out
Raz
sneakers
stilletos
wedges
Heels have been shoved to the bottom of the shoe cupboard and it's time to bring those bad boys back.
In Liverpool, the 90s revival has swept in and the trainer has stolen the podium from the stiletto. With grunge oozing into every grimy tie-dye halter neck corner of girls' wardrobes, going out on the town in scruffy Adidas and disintegrating Vans is now the norm.
Dare to wear the heel as you walk down Slater Street on a Friday night and you're laughed out of Liverpool, especially if you attempt to attend the "4.3.22276. Binary Code Dot Dot Dot x Audio Beats Heavy x4  garage" night  that "like, everyone goes to" because they claim to know the DJ. Heels won't cut it apparently – making an effort ain't what it's all about anymore.
Heeled ankle boots might make an undercover appearance, block heels a yearly visit, but the old fashioned stiletto is dead, buried and gone under the debris of replica 90s chokers, face glitter and Adidas x Topshop x George at Asda collaboration sweatshirts. Heels just aren't fetch.
But why hate on the humble heel? They do more for you than those Raz-juiced Nikes. It's time to ditch those Stan Smith originals. Put on some heels and bring on the inches (no sexual innuendo intended).
Heels make anyone's legs look fabulous.  Size 8, slim and toned? Slip on some heeled sandals and you're on your way to Kate Moss limbs, minus the St Tropez tan. Size 16 and curvy with a booty? Turn up in heels and you just got Nicki Minaj-afied.  Trainers might be comfy, but they don't have va va voom. No Bond girl ever scored a night with 007 in their scruffy kicks – heels are called killer for a reason.
Talking of boys, a study at the Université de Bretagne-Sud found that men behave more favourably towards women wearing high heels – so if you fancy swaying the brains of the boys who can be supposedly controlled by shoe-type, give your stilettos a night out to remember, and experiment by ordering the male species about.
Plus, most girls need some extra height. Whether you want an extra inch to be able to see over the bar in the Raz or get 4 inches nearer to that bloke who may or may not be a spice in your drunken state, adding a platform makes you feel like a god damn goddess. Short girls celebrate – you can try and be normal height for once. Tall girls celebrate – you can look like a frickin' model. Who gives a shit if you're taller than the boys – we dress for ourselves girls – work that heel.
Yes, dancing might be a slight issue, but ask yourself this: do your normal dance moves make you look like Cliff Richard on LSD? The answer, for the majority of wasted girls, is yes. Debilitating 6 inch spikes on your feet will probably be doing you favours if your dance moves aren't up to scratch.
Yes, they hurt. Yes, you might get blisters. No you can't take them off in the middle of Concert Square – heels require class. But brave a night in the queen of shoes and you'll be rewarded with the relief of taking them off at home that's akin to a small and beautiful orgasm. They say there's no pain without gain, and you can laugh, but you still wear bras don't you?
2015 has seen the rise of grunge and an infuriating snobbery against anything post-2000 – enough is enough. Stop pretending you love listening to 4 hour Ben UFO sets on Youtube. Stop pretending you wear your bumbag because it's practical. Turn up the Taylor Swift, grab your rosé and put on some heels. Totter your way to originality – learn to dance like Beyoncé (because she's fierce and she wears heels).  Comfort isn't everything, girls – if it was, we'd all be wearing crocs.