Do year abroad students really miss Liverpool while they're sunning themselves?
'Europeans just don't understand drunk food'
france
holiday
italy
languages student
spain
year abroad
The ominous year abroad is what every language student spends the first two years of their degree preparing for.
It's a confusing time split between making our mates back home extremely jealous, getting paralytic on the local tipple in the cheesiest baa bar-esque clubs Europe has to offer, or spending hours on end binge watching Netflix in a minuscule French hamlet.
Aífe, French and Italian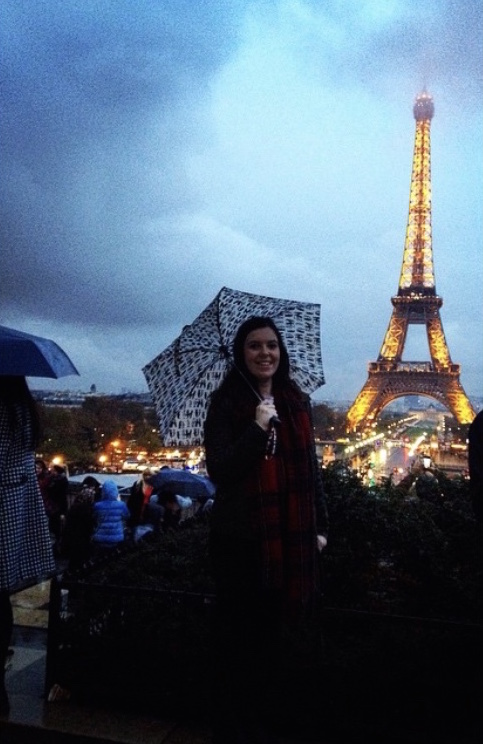 Hometown: London
Year Abroad Destination: Paris, France and Palermo, Italy
"I definitely miss English TV more than anything. Thankfully iPlayer exists so I still get to catch up on Louis Theroux. Also I miss the Brookhouse, because proper English pubs just do not exist in Sicily."
Megan, Spanish and Italian
Hometown: Liverpool
Year Abroad Destination: Alcalá, Spain and Padua, Italy
"What I miss most is the diversity of the nightlife – being able to go out without hearing Pitbull on every other song, and ending the night with chicken and peri salt chips from Krunchy Fried. Europeans just don't understand drunk food. Of course I miss the accent as well."
Sophie, French
Hometown: Sheffield
Year Abroad Destination: Nice, France
"I miss the familiarity and friendliness of Liverpool. I miss how different all the shops, restaurants, pubs and bars are, and how there's always a friendly face somewhere around the corner. I don't miss uni work or deadlines though – the working life suits me much better."
Lili, Spanish, Italian and Portuguese
Hometown: Halifax, Yorkshire
Year Abroad Destination: Seville, Spain and Padua, Italy
"People stare at you a lot more abroad, because they can tell just by looking at us and what we wear we're not from here. In England I think it's much less acceptable to just glare at people, so that's what I miss."
Ryan, Spanish and Italian
Hometown: The Wirral
Year Abroad Destination: Barcelona, Spain and Palermo, Italy
"I miss having a Greggs dead close to me all the time so I can just pop in and have a sausage, cheese and bean pasty whenever I feel like it."
Alice, French, Italian and German
Hometown: Medway, Kent
Year Abroad Destination: Saint-Étienne, France and Padua, Italy
"The weather here is just so hot even in April, and I find it so hard to deal with. Now I have to wear 'summery clothes' instead of my usual black I can wear all the time in Liverpool. Goths just aren't made for the summer."
Charlotte, French and Italian
Hometown: High Wycombe, Buckinghamshire
Year Abroad Destination: Rennes, France and Padua, Italy
"Being able to go out in nice dresses and heels with your hair all done up, and seeing other people walking around the same is something I really miss. You don't really get the opportunity to do that abroad, as people just don't put as much effort in when they go out."
Rosie, French and Psychology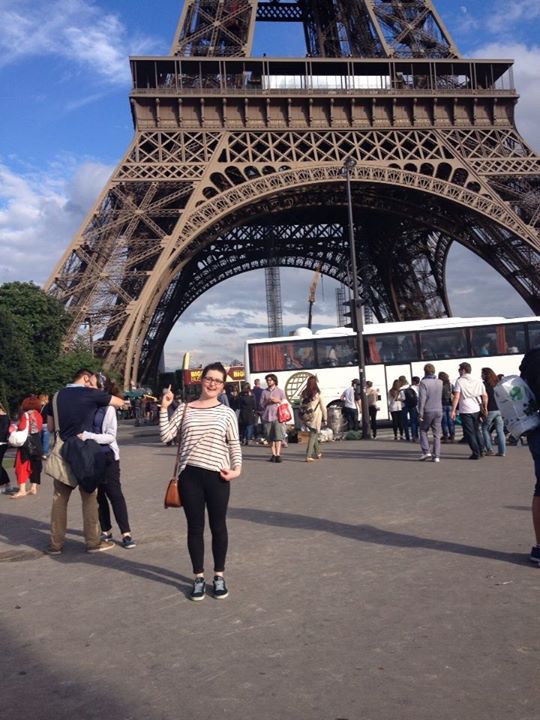 Hometown: Tunbridge Wells, Kent
Year Abroad Destination: Paris, France
"I'd say the thing I miss most about Liverpool is the 24 hour Asda on Smithdown. Last year I enjoyed being able to buy chocolate, wine and pizza at 3am. In France everything closes by 10pm, and nothing is open on Sunday, so I just have to cope without night time binges."
Laura, Spanish and Italian
Hometown: Liverpool
Year Abroad Destination: Alcalá, Spain and Palermo, Italy
"The organisation of Liverpool Uni is something I really miss, because nothing goes to plan here. The shopping is so much better at home as well. Palermo is great though because there's a beach right on my doorstep."
Zoë, French and Italian
Hometown: Abergavenny, Wales
Year Abroad Destination: Montpellier, France and Palermo, Italy
"Indian food. If they had Indian food like they do in the UK in France or Italy I would happily stay abroad."