No women employed by the University are in the top wage bracket
The men at the top are making it rain
feminism
janet beer
pay equality
pay inequality
salaries
top wage bracket
unfair pay
university of liverpool
women
Shocking figures reveal no women working at the University are in the top wage bracket.
The startling statistics, obtained through the Freedom of Information Act, show the top earners took home hefty pay packets of over £140,000 each between 2013 and 2014.
The most dished out to one employee was a handsome £317, 574 last year – more than double the Prime Minister's wage.
But of the 13 employees in the top wage bracket – those who pocket over £140,000 a year – none are female.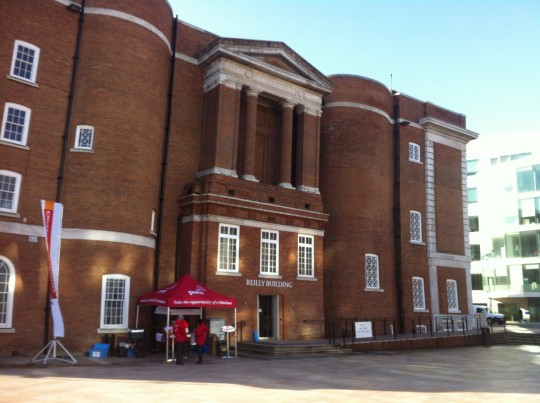 This week the University's first ever female vice-chancellor, Janet Beer, will take the reigns for first time, making her one of only three women in this position in the Russell Group.
The appointment of Beer is certainly a step in a progressive direction, but women still continue to be under-represented in the higher reaches of the university.
Hispanics student Abby said: "I find it disgraceful that still to this day there is wage inequality in our society, and it is all the more shocking when it is happening so close to home.
"Our university is suppose to be an intellectual community that shares and promotes positive ideas, yet there is nothing more un-intellectual and obnoxiously negative than men getting paid more than women."
The University has not replied to our request for a comment.