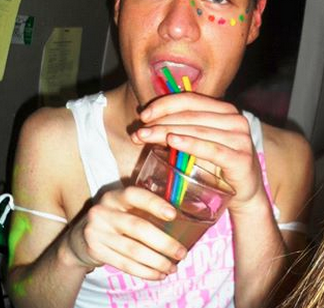 The Tab reveals: the mystery candidate
The Tab has uncovered our mystery candidate who has been baffling voters and candidates alike all week. Here's 10 things you didn't know about Callum Lee Doherty – featuring actual picture of his face.
elections
guild
guild elections
SO election
You've heard his ambiguous manifesto, you've tried to picture his face and maybe you've even voted for him.
The Tab tracked him down and got him to spill the beans. He apparently didn't even want to run this year, but is going to give it a go next year – so you might want to get to know him a  bit better.
Here's 10 things you didn't know about the enigma that is Callum Lee Doherty
#1 He has been in nine car crashes
#2 He was born blonde
#3 His most awkward moment was being tricked by a homeless man into cuddling his crotch…
#4 His favourite club in Liverpool used to be magnet
… now it's Camel
#5 His dream job is being a Formula 1 driver
… so not your Guild President
#6 He attempted to be a superstar – being the lead singer for the band Four Below Zero (now the Zillas)
#7 This guy won't use chat up lines, preferring to buy a girl a drink as his in
#8 You're most likely to spot him at the gym – it's his top campus hangout
… he says he can bench 130kg – challenge?
#9 His favourite drink is  Sailor Jerry's Dark Rum & Coke
AND…..
#10 HE ACTUALLY LOOKS LIKE THIS…