Love Saves The Day
Did your festival look get snapped?
Bristol
Festival
Love Saves The Day
Last Saturday, The Tab went to Love Saves The Day; a music festival in Bristol's Castle Park with a line up to die for.
The atmosphere was different to any festival we'd been to before. The sun was shining and everyone was there for the love of the music, and just that.  With names like Eats Everything who smashed his set outside, Eton Messy and finishing at the main stage with Rudimental who's energy was ridiculous, it was safe to say £6.50 on cocktails didn't matter. You didn't need many – the place was buzzing!
Of course, this could only mean one thing.  Good taste in music means good taste in clothes, so The Tab snapped some favourite 'festival looks' from the crowd…
This print is so now, it's black and white create the monochrome trend however different symbols are totally festival, and we love the head glitter and baby docs.
Love Saves The Day's very own Koople looking really edgy with boy cut hair and Elton sunnies.
These girls looked effortlessly cool with more of a 90's image rocking the bum bag, Adidas and lyrca leggings.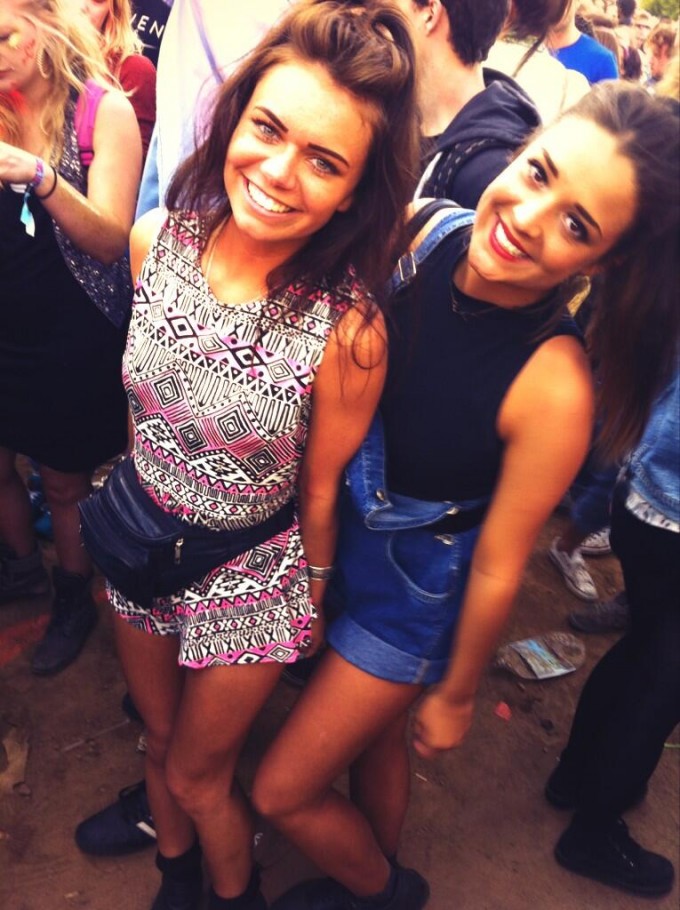 This clash print was perfect for a festival look and we love the dungarees!
These girls looked like they belong at a festival, pretty bindies and mermaid waves in their hair.
The Tab loves these boys' use of colour!
This is the favourite festival look, the hat and shirt look so vintage with a cool print.  Jewellery on a guy too, bravo.
A patterned Kimono is perfection.
Well done girls.