Exam Acne Busters
Our round up of the best products to keep you fresh faced during the most stressful time of the year
acne
beauty
clearasil
exams
face
skin
skincare
spots
stress
The exam period is not the time for laborious skin care regimes and shed loads of foundation: too much time is spent consuming meal deals from Tesco that contain no nutritional value whatsoever, or glugging coffee and staring at a computer screen until you want to die.
An unhappy and unattractive result of this stress, lack of nutrients and soaring caffeine levels is our old adolescent friend: acne.
30 minute face masks or deep exfoliation sessions aren't really good solutions – getting up at the crack o' dawn to get a computer in the Grove Wing AKA 'The Sauna of Death' is time consuming business.
So, here's a quick breakdown of some acne busting products that take up little time and should hopefully have you looking glowing again (no, not that sweaty glaze that comes from the under floor heating) for that post exam night out.
Clearasil Ultra Rapid Action Seal-to-Clear Gel
£6.99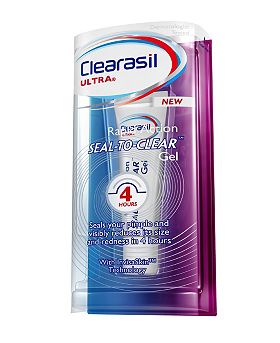 A classic. Burns like a motherfucker but does the job. Not for those with sensitive skin as you will find yourself without an upper epidermis by nightfall.
La Roche-Posay Effaclair A.I. Targeted Breakout Corrector
£9.19
Have you even seen a French person with bad skin? Didn't think so. Trust our Gallic friends: when it comes to skincare, they know what to do.
More suited to the sensitive ones amongst us: the brand prides itself upon providing skincare for those prone to dry and irritated skin.
Freederm Gel
£4.99
They may have the shittest adverts going but the stuff isn't all that bad: just pray that you don't wake up looking like one of their actors.
Boots Tea Tree & Witch Hazel Blemish Stick
£2.59
Cheap and cheerful, but you do run the risk of smelling like a pharmacy all day long. Musky…
All of these products are available in Boots, so get down there and stock up for the week ahead.
Like The Tab on Facebook and follow us on Twitter