Confessions of a Skincare Junkie II: The Massage
ANNA RHODES tells us whether it's worth the stress of trusting your back with students
Blackburne House
massage
stress
At this time in the University year, everyone is stressed out and most of our time is spent crying in the stairwell of the Sydney Jones because the coffee machine is broken in the cafe (Starbucks is a prerequisite of coursework: anyone who disagrees is obviously lacking a caffeine addiction and missing out on so much pleasure).
After tackling the eye cream dilemma, I thought now would be a good time to consider what other money saving actions could be taken by a poverty stricken student in need of a cheap skincare miracle.
So, it was only natural to take myself off to have a massage, to clear all of that tension that had built up after lugging 15 books down Brownlow Hill (and I have guns, so I feel for those who are challenged in the bicep area), and fighting with many a UN national over a computer.
Usually I would be comfortably tucked up in the Clarins spa, located in John Lewis, enjoying £58 worth of oiled up fun. But, for the sake of economy and my ever burgeoning overdraft, I went in search of a more student friendly and cost effective treatment.


Thus, Blackburne House came into my life. Located on Hope St, just around the corner from the hell hole library, the 'Health Place' offers massages carried out by student therapists, who are looking to build up their portfolios.
Being the insufferable snob that I am, I was dubious about letting a student rub oil and pound on my back for 30 minutes, without a full CRB check ready to hand and a paramedic on hold. However, I was fully reassured the therapists have completed their training, and are simply awaiting their official finish date. So I took the plunge and headed down Faulkner Street to await my fate.
After half an hour of one of the most heavenly massages I have ever received, and an additional ten minutes of calming chit chat (I do believe the masseuse moonlights as a cognitive behavioural therapist) I was calm, collected, ready to tackle my essay and, most importantly, smelt like a Friesian goddess (too much time spent in the archaeology section, I'm afraid).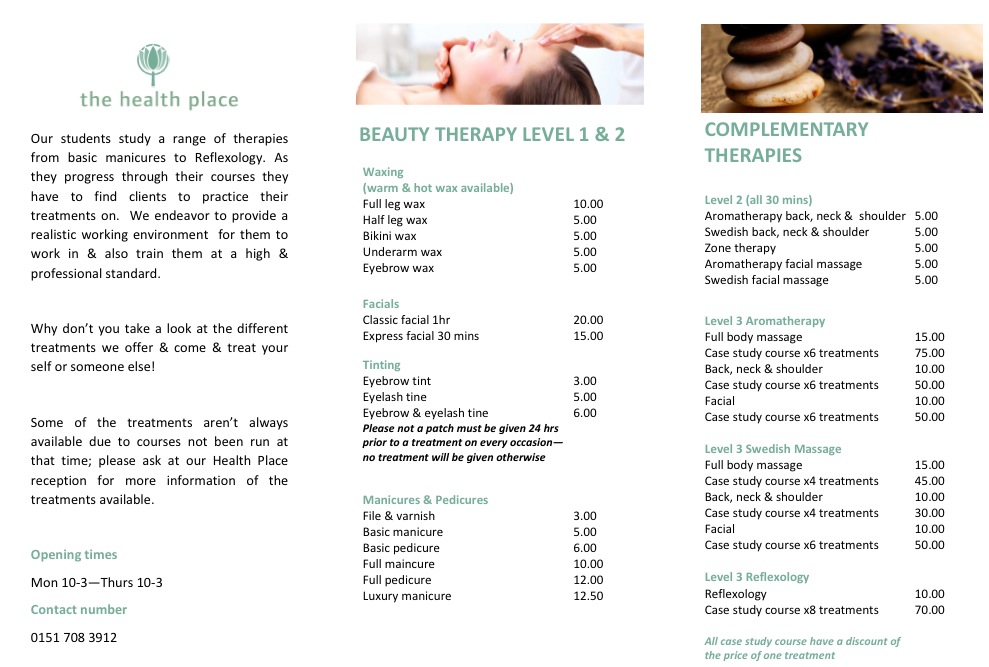 Massages at Blackburne House start from £10, and you can call them on 0151 708 3912.