Fake Up is Punderful
Benefit goes via Baker Street (and the Beauty Bazaar) to launch its new concealer.
It's a little sad, but heading into the Beauty Bazaar on Manesty's Lane is akin to heaven for this fashion ed. At least there was an excuse other than to fawn over the NARS counter this time, as we headed upstairs to try out Benefit Cosmetic's new concealer Fake Up.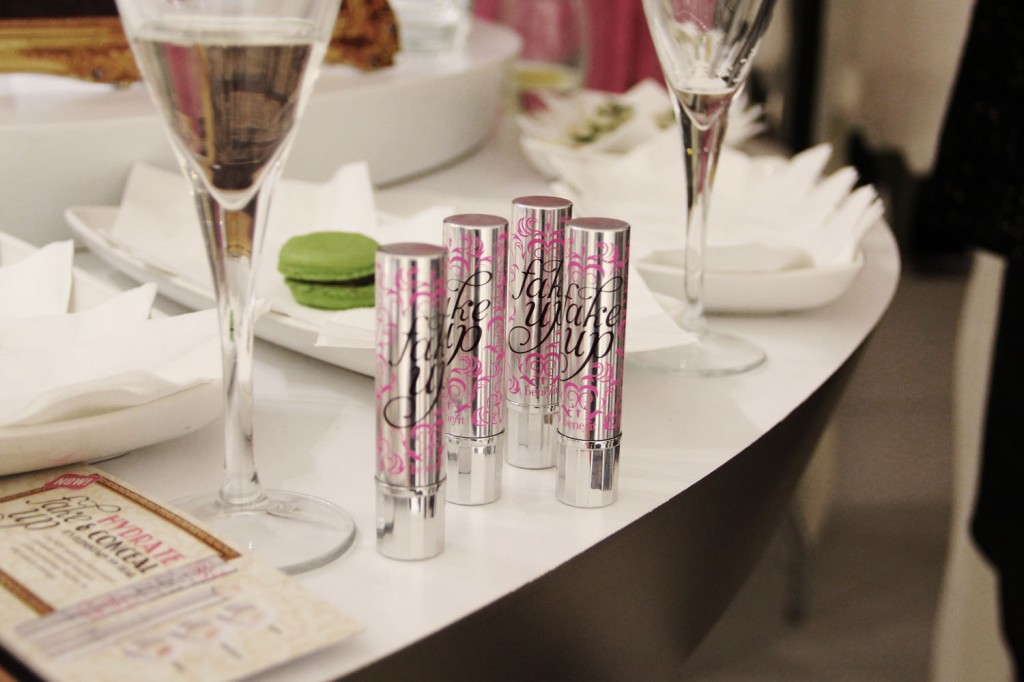 Restraining oneself from diving straight into the cushions was tough, but the Sherlock Holmes hat-clad benebabes casting light on the mystery of the new product proved to be sufficient distraction. For girls with dry skin (i.e. me, read on to find out what The Tab thinks), the product claims to conceal whilst hydrating the skin for six hours. Not much, really.
The product itself consists of two parts: the concealing core (the magic "make me look alive!!" bit), and the surrounding hydrating ring, which combine when you pass the product over your skin – simple.
The best way to test a product? Med. Obviously. This is a photo of Amy wearing Fake Up on problem areas (underneath the eye mainly, lectures aren't conducive to sleep after all) before going out. A discerning review would have a photo taken at roughly 4am, post-chucking out/wandering around Wolstenholme Square for a bit/drunk cooking, but the aforementioned list serves as reasons as to why there isn't a photo, as it's frankly difficult enough to merely function at this point. But it was still there the morning after (naughty, we know). So A+ for its endurance capabilities.
Personally, I thought I'd have a bit of an issue with it. Whenever something claims to be hydrating, my skin decides that it's not good enough, and cracks anyway. But Fake It lasted the whole night, and my skin was fine the morning after (although downing a pint of water on coming in may have helped with that. Top tip for freshers, that.), and I was left with no feeling of tightness or peeling. Thumbs up from the both of us!

Fake Up will be available from 30th March and retails at £18.50.