Liverpool Fashion Week
Scouse style: big lashes, big buns, big heels, and more confidence than that lad who just won't give up.
lfw
liverpool
liverpool fashion week
Liverpool has got a reputation for its fashion scene. Photos of WAGS in rollers carrying leopard print Cricket bags on the way home were the fodder of tabloids a few years ago, but now the city's better know for its glamorous aspirations. Liverpool Fashion Week highlights the Capital of the North West's best designers, boutiques, and models.
Walking into the Hilton The Tab were greeted by women in stilts and sequinned leotards, who showed us through to the main reception area full of self-proclaimed "fashionistas" drinking skinny cocktails and wine. Heading slowly through the crowd, careful not to tread on anyone's Choos, The Tab took advantage of its Access All Areas pass by sneaking backstage to see whether the nerves were getting to the models.

A hubbub of motion, MUAs and stylists frantically walked over discarded shoes and under rails creaking with the weight of the night's collections. Promo girl Claire and model Chloe were chilling on a sofa before the night got truly underway, seemingly unphased by their surroundings: "it's the last night, and it's gone smoothly so far!"


A sudden hush descended over the room, and, taking the hint, The Tab headed out into the main room to see the shows. First up was Château de Sable, a childrenswear brand. Using a pastel palate with elements of navy and shocking pink, the kids were alright on the night in faux-fur collared coats that were making the adults envious, and showing off breakdancing moves that the male models backstage could only dream of performing.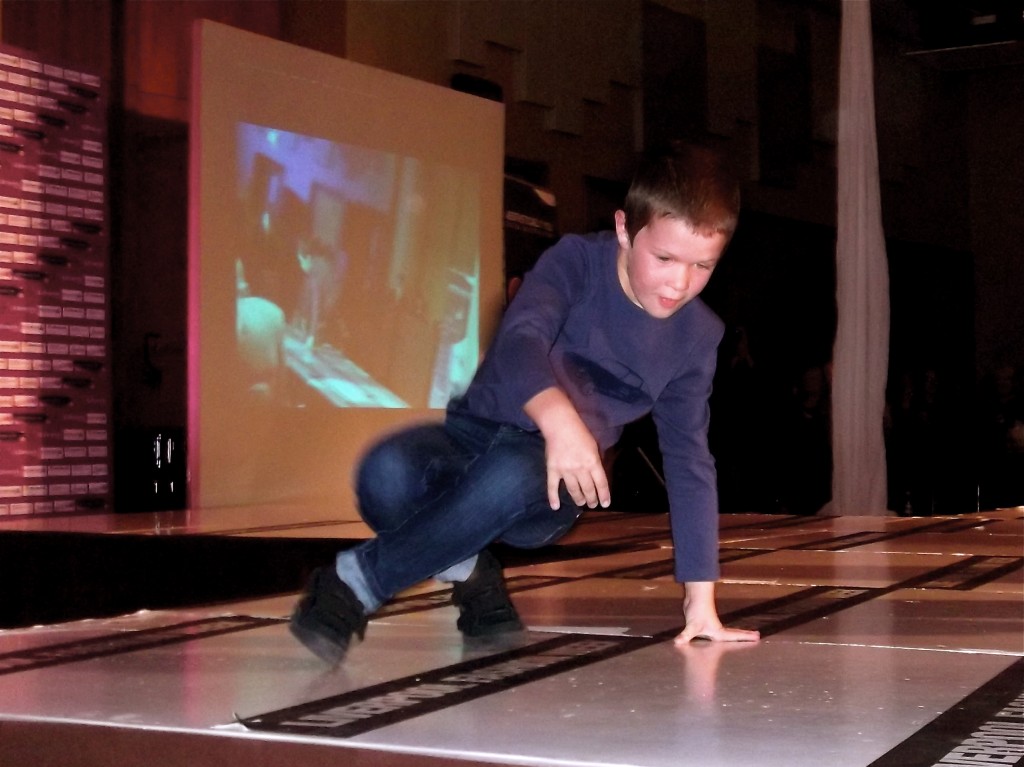 Up next were Rule1. Bringing in favours, Chloe Cummings and Elle Clancy, Abbey Crouch's cousin and little sister respectively, modelled bodycon dresses and maxis worthy of a night in Monique's.

To grab the attention of the audience, other brands went for the good (Mango's monochrome tailoring), the bad (sorry Scouseworld.com, oversized t-shirts don't work on a raised platform), and the downright weird (Tessuti models braved the runway holding a snake. It was called Bella.)
Despite its media attention grabbing headlines earlier in the year, the "scouse" look wasn't banished to the onlookers, but featured on the runway itself. Collections focussed on clubbing and evening wear were inevitably complimented with dramatic make-up and up-dos, meaning the looks were more realistic than any possible counterparts shown in London in September.
Liverpool Fashion Week makes no pretensions about its aim: to showcase Liverpool fashion in an attainable way. Everything could quite easily be part of your own wardrobe, and, as the official twitter feed stated, it was "our most successful Liverpool Fashion Week to date."