Eight things that are guaranteed to happen on every Lincoln night out
Did you even go out if you didn't end up twerking on the Scene pole?
During your time at Lincoln, you'll notice that there is a secret formula to the perfect night out and a series of events that are inevitable for each Lincoln student to experience at least once. These are a right of passage for each first year to go through by the time they get to third year, can be expected to reoccur throughout your university journey. Whether its getting cheesy chips from Hunter's or freezing by the Brayford on your way home, these are all the things that will happen on a Lincoln night out.
Trebles photobooth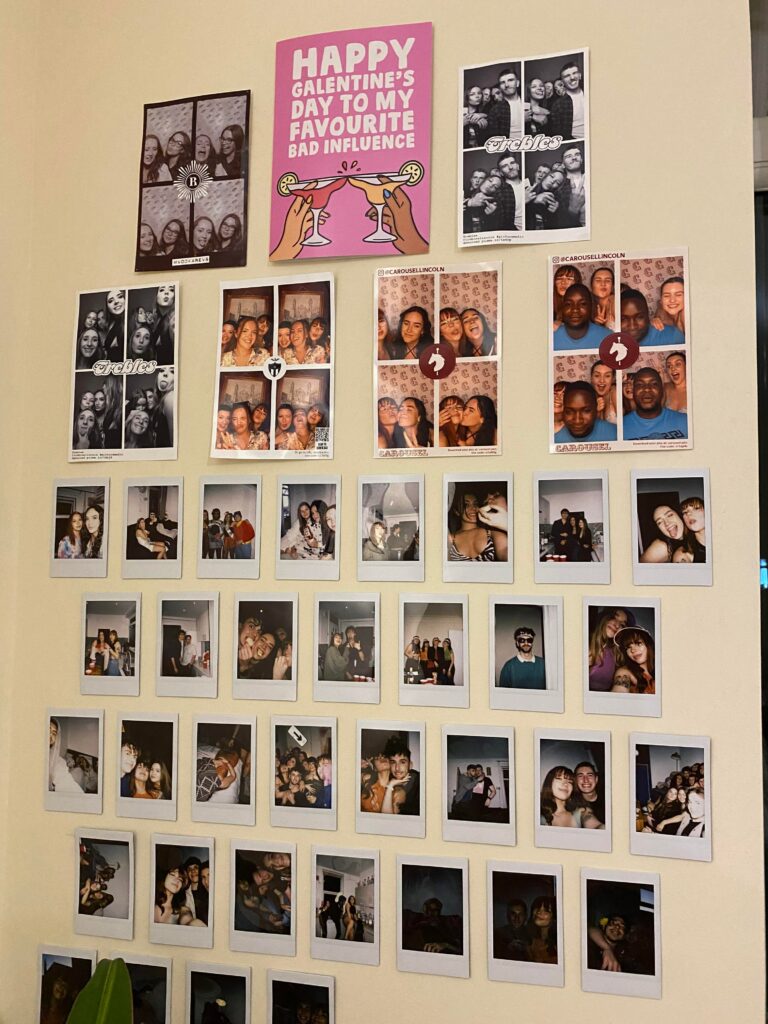 Have you really been on a night out if you didn't spent four pounds on a unflattering pic of you and your friends? In the moment, you are hot, Victoria's Secret models but the reality in the morning is that it looks like you can barely keep your head up. These photos make great pics for a photo-wall and capture some of your happiest memories during the tipsy stage of the night, before the chaos is truly unleashed.
Gossiping with the Scene queens
On the way to the club, you are likely to bump into the iconic Scene queens as they promo the club and handout discounts or shot vouchers. They are a lovely bunch and are always down to exchange outfit tips, hype you up and of course, when necessary, gossip about your boyfriend. They send you away in the happiest of moods, pumped for the night out and feeling like you look fierce.
Screaming your lungs out at Keller
Keller is a place where you can fully unleash all of your frustration for the week as you scream along to a remix of the Grease soundtrack. Home to cheesy hits and cheap drinks, Keller is the perfect start to get you in the dancing spirit and is a must for any night out. It is inevitable that you will fall off the bench at some point, but the memories will be worth it.
Navigating the club
If your group chat doesn't look like a list of random coordinates by 1AM then are you even out? There is always that one person who runs off and someone will definitely take thirty minutes in the toilet, meaning the group will likely disperse. Messages of "top floor, near the back, under the sign" and "at the bar, middle floor, near a bald man" will flood through on a constant basis, until one of you gets sick of it and you all arrange to meet at the smoking area instead.
Falling down the stairs
It is unfortunate that this comes from experience, but at some point everyone has drunkenly skidded down the club staircase. Lincoln is a city that seemingly rains 90 per cent of the time, so combine that with a group of hammered students and a steep staircase and you will certainly have a few fallen soldiers by the end of the night.
Going to the smoking area
It is irrelevant whether you are a smoker or not, the smoking area is where all Lincoln students group together at some point on a night out. This is the place to gossip about the events of the night and perhaps admit to your friends that you did just kiss someone you shouldn't have. Full of friendly faces who are more than happy to share some life advice and an elf bar.
Twerking on the Scene pole
After some tequila shots, double vodka's and a couple jager bombs, your confidence will be at an all time high. All you need is a sexy song and suddenly you're dancing like a Pussycat Doll. The Scene DJ knows what she's doing as she blasts a bass-boosted version of Maneater that has you and your girls running to the pole. Someone always takes it too far and shows off the handstand twerk they've practiced in their bedroom.
Chips at Hunter's
As soon as it hits 2AM, the only thing on the mind is Hunter's cheesy chips (or cheesy chips with gravy if you're northern). There is just something so special about sitting in the warm glow of a chip fryer as you have a debrief about the night whilst tucking into some cheap chippy chips. It is a safe space for all club goers, with friendly owners and tables to sit at for momentary shelter from the awful Lincoln wind.
Freezing by the Brayford
Worst part about a night out in Lincoln? The walk home. That winter wind is no joke and at 3AM genuinely feels like you're stood in a freezer. Students can often be seen scurrying quickly down Campus Way to get back to the accommodation to avoid lurking near the freezing water any longer. Might have to start making hoodies and joggers the new Oh Polly dress for a night out.
Related articles recommended by this writer:
•Lincoln icons who could actually be the prime minister instead
•From student friendly milkshakes to a giant lion: We rate TripAdvisor's best things to do in Lincoln