Every student you will find in a Lincoln dorm
Yeah Quack is cool but have you ever meditated?
Freshers' Week is right around the corner, meaning people from all over the country will come together to desperately try and find things in common, whilst they navigate through city life. No matter which accommodation you live in, there are always a few core individuals that stand out in each flat and certainly make your first time living away memorable. These are the people that you will most likely meet during your first year at uni.
The vlogger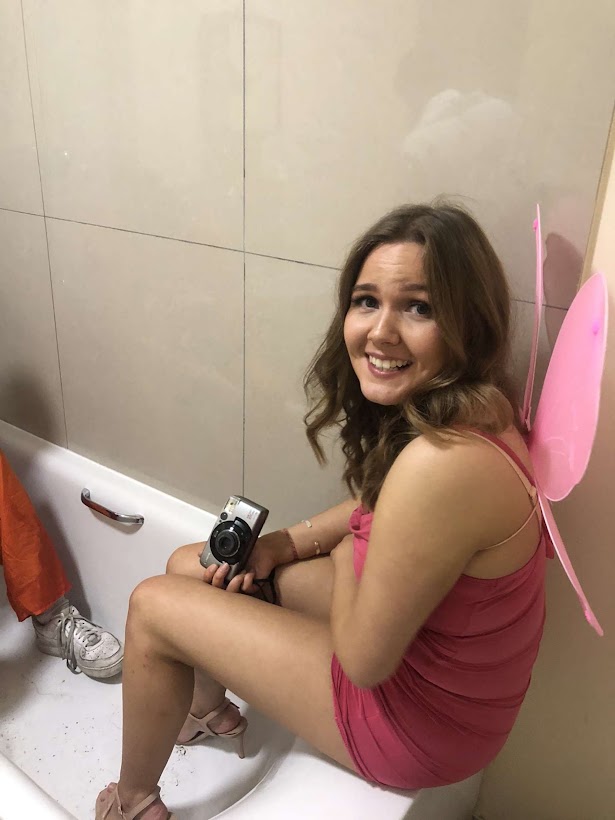 These people are obsessed with documenting every moment of Freshers' Week, and will post it on every available platform possible. Whether you are skinny dipping in the Brayford, or quite simply drinking a brew, they find video opportunity everywhere. Their main hobbies include filming every messy, shameful and mortifying experience possible, so don't even dare slut-drop on Scene pole near them when you're drunk. The footage in the morning could cause you to contemplate dropping out. *shudders*
Annoying at first, but you will be thankful that these people exist when you look back at your memories in third year and see the chaos younger you got up to.
The gap-yah
Yeah Quack is cool but have you ever meditated?
These travel enthusiasts will waste no time in telling you all about their trip to Thailand that totally changed their life. They will be quick to squash conversation about your summer at Butlins by boasting about when they rode elephants in Africa and did headstands on cliffs. They will likely try to retain this traveller badge for as long as possible, making subtle hints to their cultured past by doing yoga in the kitchen whilst you pre-drink or adding rain ASMR to the playlist queue.
The boozer
The boozer will thrive during Freshers' Week and certainly aren't shy to missing a few 9AMs for a night at Keller. Don't be expecting any cosy nights around them, as they will drag you to any available student night with the promise of paying your entry and providing unlimited VK's and vapes. Super fun and often light-hearted, they will give you some of the best memories and a few wild stories to reminisce on when looking back.
The Vinted girlie
This Vinted entrepreneur in her thrifted 25p Topshop jeans will definitely scowl when you come back from Primark with your trusty £1 thongs. She will likely give you hauls of her charity shop finds that despite the cigarette burns and deodorant marks, she claims were really good purchases. You will often find them loitering in the TK Maxx sales racks, managing to find cute tops and cargos for the same price as a meal deal.
These girls are perfect to borrow clothes from, and will always have just the right thing to go with your outfit.
The ghost
This person is fleeting and makes themselves so scarce that they are almost a flat myth. The only proof of their existence is the odd sandwich crumbs left on the counter or the occasional sneeze heard in the corridor. They will most likely creep around the dorm, smuggling snacks into their room in order to avoid the other flatmates at all cost.
These people create a specific comradery though, and a lot of comedy material in the flat as you collectively contemplate if they truly exist.
The scrounger
Are you gonna eat that? These are arguably the worst type of flatmate. That splash of lemonade you borrowed at pre's will be a 30p bank transfer please. They will never have any food in the fridge and will conveniently be present in the kitchen during all of your meals. A true seagull that has no shame in chomping on your leftovers at any opportunity. Yet when it's their turn to buy something, you can count on a message in the group chat dividing the price of bin bags by eight.
The sportsman
An unavoidable member of the flat, whose main priority is to boast about their super cool new society friends. They simply refuse to take off their kit and can even be found wearing shin-pads to lectures. Definitely have a superiority complex, especially on Wednesdays when they are free to collectively roam the streets singing some obscene sports chant as they down horrendous dirty pints.
The messy one
Another infamous flat member, the messy one loves the lack of parental authority at uni which manifests into laziness. If your sink is filled to the brim with dishes, it is likely this person is the culprit. Their pots and pans become recognisable and they slowly grow to be part of the kitchen décor whilst they are abandoned to "soak" for a week.
The rock gal
Ever wondered about what the future holds? Well you're in luck, as the rock gal will read your tarot's during every pre's as she manifests that you pull the rugby boy on your night out. She's one step ahead in your studies too, reassuring you not to worry about that nasty lecturer because he's a Scorpio rising. Her dorm room is filled with rose quartz crystals, which she swears is the cause of the current success in her love life.
Related articles recommended by this author:
•New students of Lincoln: Here's your essential Freshers' bucket list
•Lincoln University cancel cathedral graduations following the death of Queen Elizabeth II
•Drinking to societies: All your burning questions about Lincoln Freshers' answered