Every ick you'll experience at Lincoln uni
Quack lovers, we apologise…
Every uni has it's icks, they are unavoidable and arguably a right of passage. Every Lincoln student has to witness these things at least once to truly be part of the Lincoln community. Here are a round up of the worst.
Wearing your accommodation lanyard
We have all been there.
You've just moved to a new city and you're getting comfortable in your surroundings. Making friends is number one on the agenda, so the last thing on your mind is a silly little lanyard with your keys attached. Harmless right? Unfortunately to the rest of us older students, it sets off our fresher radar, and you have completely ruined your cool and mysterious vibe.
You will probably hear a 'aww do you remember when we were like that?' as the third years pass you, jealous and teary-eyed that you're getting to experience freshers week.
Running from the birds
Granted, some of those birds are looking for violence, but is there any need to run away, screaming? The birds cause a lot of commotion, making the commute to Minerva tiresome.
There is always someone quivering away from the water, clinging to the bushes.
We won't mention the people who sit on the floor and let the pigeons climb all over them, they are an ick in their own right…
Going to Quack
Some people love it, some people hate it. Quack truly is the marmite night out. But if your attendance is 100 per cent, I'd be worried.
The combination of school disco music and the occasional YMCA dance is what secures Quack as an ick on this list.
Everyone has to try Quack at least once, to have the full Lincoln experience.
Slipping on the Arts Bridge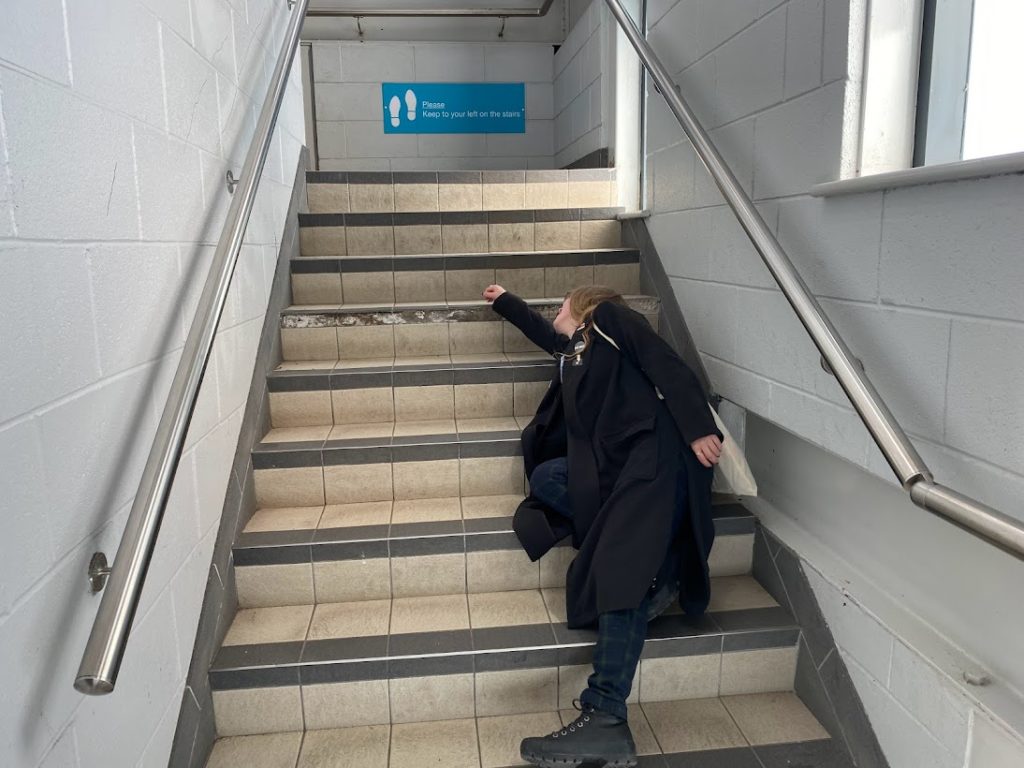 We have all seen a poor soul plummet.
Many students are subject to the lethal combination of rainy weather and the vicious Arts Bridge stairs.
There's nothing quite like humiliation on the way to a lecture at 9am.
Walking over the bridge when the barriers aren't down
Whether you're trying to prove how athletic you are, or a race to the top with your mates, you are certainly ick-worthy.
It must be an unhinged mindset to be this kind of individual.
However it is admirable how dedicated you are to proving your fitness ability.
Phone calls on the silent floor
These people are in their own worlds, whilst the rest of us cringe at the retelling of last nights antics. Why do you want a floor of people to hear you cried over your ex at Quack?
Even after a few big sighs and scowls, you really don't get the hint.
Be the main character of the library I guess?
Honourable mention: when asking my friends for help with this list, they said 'writing for TheTab'. Ouch…I beg to differ.
Related stories recommended by this writer:
•This is what your choice of supermarket in Lincoln says about you
•Types of Lincoln students you'll find in the library during deadline season
•UoL to honour its 21st anniversary with a swan sculpture in the Minerva Building