Everything you need to know before coming to Lincoln uni that the prospectus didn't tell you
Never take home a tory or a BGU student
Results day has been and gone, and now after the longest summer ever, you've found yourself moving to the twentieth smallest city in the U.K. Being a Lincoln fresher this year is definitely going to be an experience you'll never forget, you're in for a wild ride that no one's ever really taken before.
Right, so we should get it out of the way: your Freshers' Week you were praying for is cancelled – I know, it's the week you've been waiting for, but trust me, don't let that stop you having the best year of your life. You're bound to have a few questions, so we've put together a few things that you should probably know before you step out of your accommodation. Grab a coffee (or a VK, watermelon preferred) and let us teach you more than that golden prospectus ever will.
Steep Hill will earn its name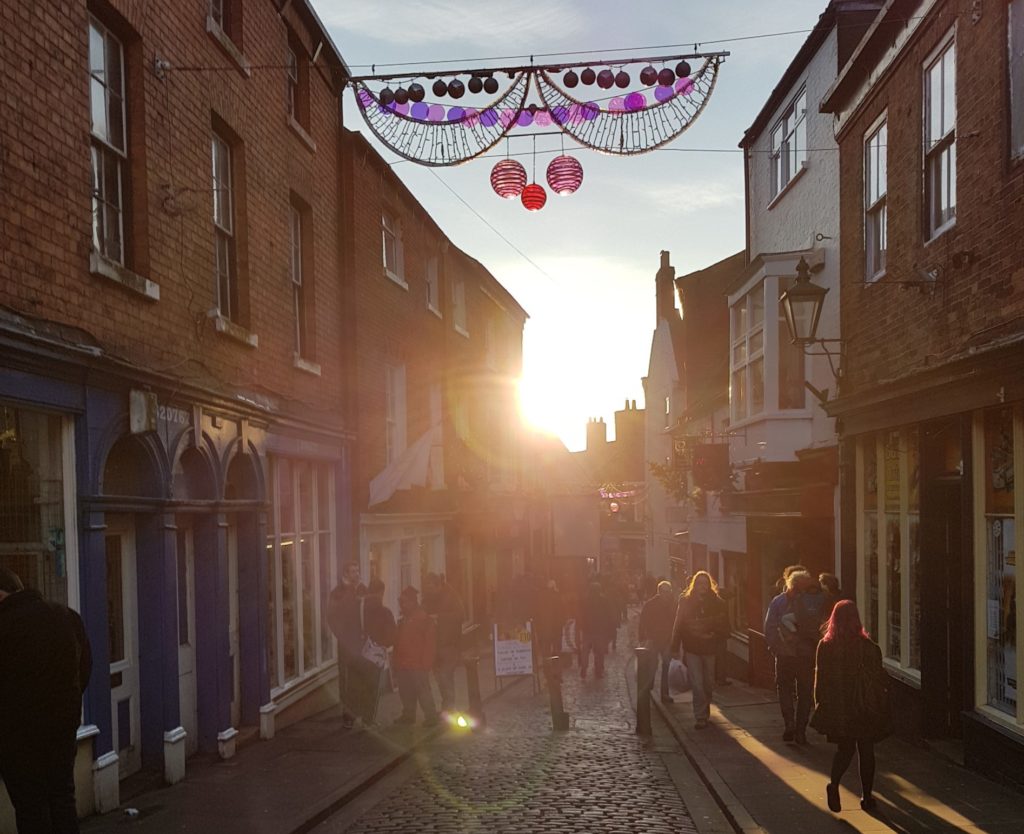 The first mistake you'll make in Lincoln is thinking that Steep Hill isn't that bad when actually you're climbing ninety-two feet in three minutes. In case you've skipped a few leg days here and there throughout lockdown, there's a bench about halfway up that's the perfect place for a quick insta-shot of the city – that is when you manage to catch your breath. Undoubtedly, you'll find that a bar crawl on this hill is dangerous, so ditch the heels and stick to flats. You'll thank me later.
Swans are about to become your favourite animal
Maybe one of the most iconic things about Lincoln is its swan population.  You'll point them out when you walk to lectures, each and every time. Don't feed them though, they're not afraid to square up. If I had to bet between an American Football lad and a Lincoln swan, the swan would win every time. Best to look and not touch.
You'll spend half your life at the rail-crossing
If there's one downside to the city that isn't Steep Hill, it'll be the rail-crossing. Every student in the history of this city has wasted hours waiting for trains to pass in the centre of the high street. You'll be faced with the age-old question: do you wait for the train or take the stairs? And you'll choose to wait, every time.
Don't make a sound on the top floor of the library, ever
You'll learn that alongside the posters that tell you not to 'eat anything smelly', there are a lot of unwritten rules when you visit the library. One of the most important being, never make a sound on the top floor of the library. You might think it's worth sneaking a bite of the chicken burger you just bought from the Spar, but the second that wrapper crinkles, twenty-odd stressed third-year students writing their dissertations will turn to stare at you, exorcist style. It's not really worth it.
The Rivalry between UoL and BGU
Although I'm not sure if anyone remembers how it started, the rivalry between the University of Lincoln and Bishops Grosseteste University (yep, I don't know how to pronounce it either) students is epic. It's all banter, mostly. If you're a UoL student, BGU bashing is a matter of fact. And if you're a BGU student? Well, I'm sorry about that.
Ending up at Pavs is inevitable
Although living on-campus comes with certain advantages, the stories that surround Pavilions are… interesting. Those who live there will have the best year of their life if they can remember it. Pavs isn't for the weak-hearted, but it's a great place to start (or end) the night. Pres here is a must, if the rule of six permits, just make sure you keep the bottles to add to the window display.
Christmas time in Lincoln is magical
Granted, in the wake of Miss Rona, the infamous Lincoln Christmas Market has been cancelled this year, but that doesn't mean that it'll be any less magical. Lincoln is always beautiful at Christmas. Start your day in Costa with a festive drink, make your way to your lectures, and give the local independent shops a browse for some unique present ideas – that is, if you haven't 'accidentally' spent all your student loan yet.
Plus, when it snows, the top of Steep Hill looks just like it was pulled out of a Harry Potter film set. Hogwarts, eat your heart out.
The club scene is A+ material
Just because clubs and bars are closing at 10 pm, that doesn't mean they're not worth a visit. Every Lincoln fresher has their own ranking system for venues in the city – to start, you're probably going to want to try The Scene (an LGBTQ+ venue), Vice & Co (Lincoln's own secret bar), and Home (named, I'm sure, to make it confusing to whether you're talking about 'Home' or 'home home'). If all else fails, a purple rain pitcher at Spoons is always a shout.
There's more than a cathedral and castle
A lot of Lincoln's beauty is in the city, it's true, and that's obviously going to be where you are most of your time. But with social distancing becoming a part of our 'new normal', enjoying the scenery in Lincoln is one of the best ways to fulfill your need for adventure. Make sure you check out the Arboretum, go and explore West Common (take some carrots for the horses), or take a walk to Hartsholme Country Park and have a socially responsible picnic with five of your favourite freshers.
Related stories recommended by this writer:
• Superbull is back, but with a slight change
• A concise breakdown of every type of Fresher you will meet at Lincoln
• We went to The Scene's reopening and here's what it's like now