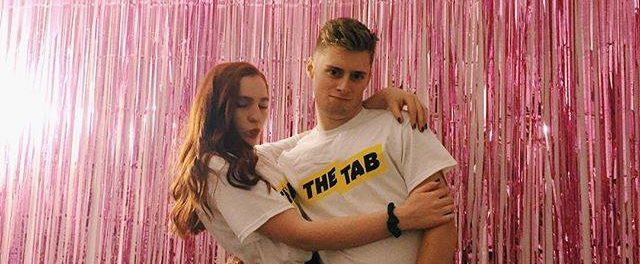 The Lincoln Tab is looking for new writers and we want you to join us
You don't need any experience at all!
The Lincoln Tab is looking for new student writers to join our team this academic year! You've probably read a Tab article here of there, whether it be reading a Tab exclusive or an interview with a Tik Tok star. This year you could be the one writing these.
By joining our team, you get to be part of the biggest online student-run website, and a chance to make friends with different students across different years and courses by attending our socials and meetings. If this hasn't convinced you to join our team, here are even more reasons why you should join The Lincoln Tab.
What is The Tab?
The Tab is a student-run news site with sites for almost every university across the country. As a student writer for The Lincoln Tab, your stories will be shared with a readership of over 4000 Lincoln students across our social media pages and can reach readers all across the country, which some of our stories have done.
Why should I write for The Tab?
By writing for The Lincoln Tab, your stories will reach thousands of student readers online. We work with an Assistant Editor who is based at the Tab HQ in London and they provide us with advice on reporting stories and how to make your writing stand out.
Those who have previously written for The Tab have gone onto work for famous publications like The Times, Vogue, and VICE.
We write stories students care about
Over the past academic year, we have broken some of the biggest stories on campus. The Lincoln Tab broke the news about Lincoln SU's Chief Exec statement on BLM was copied from Essex Uni's as well as the news on the Lincoln student who secretly filmed female housemates in the bathroom, both of which made national news.
We aren't censored by the university and are not connected, this means you can break stories that are equally important to you and other students.
If news isn't really your thing, we also write content about the latest Netflix and reality shows that everyone is hooked on. Whether it's finding out which Love Islander you're most like or discovering the 7 totems of Lincoln, The Tab has you covered.
Writing for The Lincoln Tab, you're in with a chance on interviewing past and present students at Lincoln or those who have reached noticeability from appearing on TV. The Lincoln Tab interviewed Youtuber Luke Birch on his time at Lincoln and we spoke to the Race Across the World couple who met in a Spoons in Lincoln.
We have a lot of fun
We hold socials and meetings each week with a chance for writers to pitch ideas as well as getting to know one another and forming a close team, making friends along the way.
How can I get involved?
So if you're interested in joining our team, here's what you can do: