We can tell what you study just by what you're wearing
Or at least we can tell the kind of student you are. Don't fight it, it's inevitable.
The sporty one
This one makes you feel terrible about yourself when you see them dart across campus gym-bound at 8.30am whilst you trudge to your stats lecture in your comfiest hoodie.
They'll probably keep wearing their gym gear all day, in lectures, in tutorials, in the pub – just to make you feel bad about yourself.
The smart one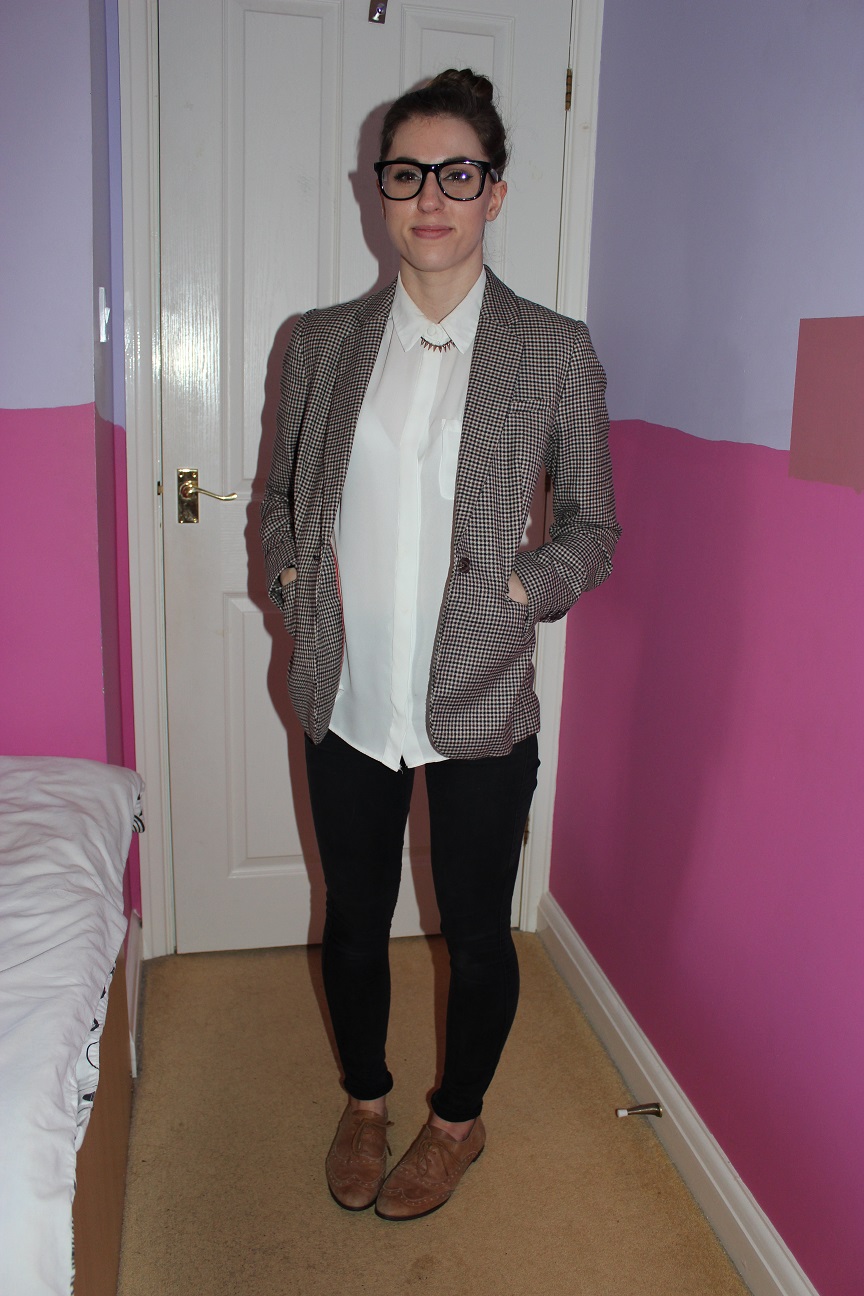 Brainy or just preppy? Who knows, but they look smart.
This one has clearly got their shit together. Lots of tweed, no crumpled clothing, definitely nothing worn two days in a row.
Everyone wonders how they have managed to look so put-together on a rainy day and seeing them will make you want to punch them to rough them up a bit and make them stop looking so intelligent.
The artsy one
This one will be fresh out of the studios, most likely covered in paint. They'll be wearing their go-to beaten up shoes and frankly crazy hair.
An oversized jumper is a must, especially if it's got holes in it and an obligatory paint spatter.
You probably just don't understand them. They're deep.
The indie one
Probably donning a shirt bearing the name of a band you've never heard of and their trademark DM's, this one is too cool for you. Beanie hat optional.
The hungover one
Everyone can relate to this one. We've all felt that horrendous feeling where you fear you may never know what it's like not to feel sick again.
This one will most likely smell of stale alcohol and will probably be praying that they don't chunder over their computer in their seminar.
Can be seen either wearing their favourite comfy hoody and leggings – or possibly last night's dress and heels in the ultimate walk of shame.
The try-hard
A round of applause goes to this one for effort. You'll see them sporting a pair of impractical and obviously uncomfortable shoes but who cares, because they look better than you.