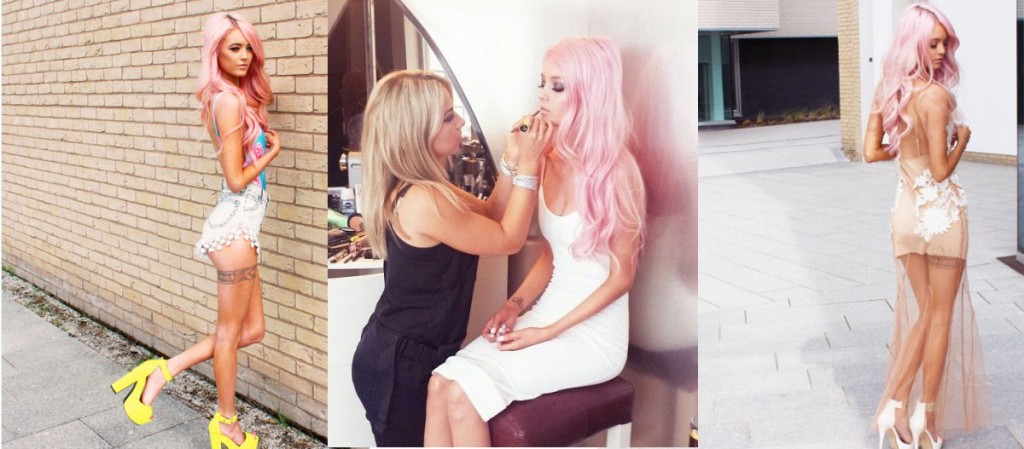 Meet the Lincoln third year whose blog is more popular than you'll ever be
She writes a blog post every day for 26,000 people as well as doing a degree, what do you do? 
While many of us are struggling to keep up with our assignments, third year Fashion Design student Kirsty Mooney writes a successful fashion blog for an audience of over 26,000 people.
Having only discovered blogs a short time before starting her own, Kirsty said she was inspired by the first blog she read which was written by a popular internet personality who goes by the name of Beautycrush.
"She's a YouTuber and blogger I have always admired, she has an amazing style and has become so successful. She was the first blogger I'd ever seen and she's such an inspiration."
Known online to her followers as KirstyDollxo, the 21-year-old Fashion Design student describes her style as eclectic and expresses that she's always wanted to go into the fashion industry and this has given her a great starting point.
"The last few months have been so overwhelming and amazing with the opportunities I've received and my blog is actually a full-time job now so when I graduate this will be my career."
Though it all may sound exciting, running a blog full-time alongside completing her final year of her degree takes a lot of hard work. For Kirsty, organisation is what's key to balancing the two.
She says: "Blogging has become a full-time job in the last few months and since I've started university it's been incredibly busy. But by staying really organised, I've managed to stay on top of everything so far.
"It can be quite overwhelming at times but I organise my schedule for everyday so I'm able to get the most out of my time."
For most blogs, there's usually a particular post that gains a lot of attention and boosts the popularity. But for Kirsty, it was more of a process.
The Fashion student says: "I can't remember an exact point when my blog really took off. It was just so amazing to watch my followers and readers grow so fast.
"To be approached by brands that I loved and to work with them was a great experience and really gave me exposure."
The next career step in most blogger's careers is to create a YouTube channel and take on the challenge of vlogging – which is video blogging for those who live under a rock.
Having recently created a channel, the fashion student has already gained an audience of almost 1,000 from posting videos such as her hair care routine and a lookbook.
Whilst you're panicking over deadlines and graduate job schemes, remember that this girl already has her career sorted before she's even finished her degree.
So  if you feel worse about yourself than you did before you started reading this, it's alright.