How to handle your hangover at Leicester
A step-by-step guide of how to get you through the day
So it's Thursday morning.
You rolled in from Letsdisko at God-knows what time, the remains of a Fast Food Factory sat on your desk, and now you need to make it through a day of uni without vomming VK-bleached ooze all over the place.
Here's exactly how you're going to do it.
Step 1: Union Starbucks
Whether you take your coffee strong and black or milky and sweet, this is going to be your first port of call in an attempt to make yourself feel human again. If time is on your side, and you can stomach it of course, an All-Day Breakfast sandwich from the Union shop is also going to go a long way in preparing you for the day ahead.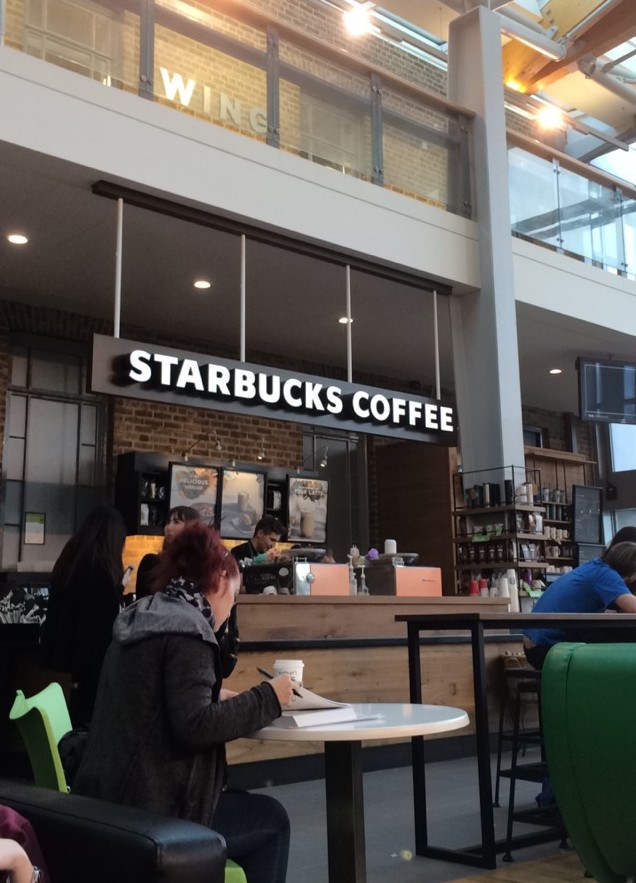 Step 2: The 'If no-one saw me Vom, did I actually Vom?' Vom
We've all been there: caught off-guard needing to have a TC (Tacky Chunder) at some point. But its a skill to get it right, and timing is everything.
A relatively tucked away place will do the trick, nice and quiet so no-one disturbs you. My advice – Bennett lower floor toilets. Nicely hidden away, and if you hit them up while lectures are taking place you're guaranteed plenty of time to drain yourself of the VKs and Jagerbombs you vacuumed last night. No-one ever has to know.
Step 3: The steam room
Even after your TC, there's still a lot of booze swirling around in your bloodstream – so why not pay a trip to the top floor of the library? Lovely and quiet for that pounding head of yours, but also perfect to allow you to sweat out those last few VKs. Just pop a book in front of you, prop your head up and let the third floor do the rest.
Step 4: Let the regrets of the night before hit in the SU
So you've had the coffee to perk you up, and immediately your secret vom has brought you right back to the reality of how you actually feel, and its awful. Worse yet, the sugar low and hangover anxiety has hit, along with the regrets of how much of a "wasted legend" you were last night.
But with a little break in your day, there's no reason why you shouldn't grab yourself a sofa or cushy armchair in the SU for that perfect 50 minute kip before having to endure another lecture, when all you want is to be back in bed.
Step 5: The Patern-apster
For every Leicester veteran, there's no pleasure quite like going "over-the-top" on the Paternoster- it brings out the innerchild in all of us, and it's worth paying £9,000 a year just for that. So why not after your nap attempt to make things better and hop on for a little ride, just to add that little sparkle to your otherwise bleak day. Better yet, take your nap on there.
Step 6: Mid-afternoon snack
Word on the street is that the strange silver Camper Van in the SU is turning into a creperie – need I say more? Perfect for that sugary pick-me-up you need to battle through the last few hours.
Step 7: London Road Domino's
So you've made it. You sir, are a trooper. On your way home you've earned one last stop – Domino's. Do you want stuffed crust? Of course you do.
Now get yourself home, get into bed and don't even attempt to be productive. You were too productive being an utter legend last night.