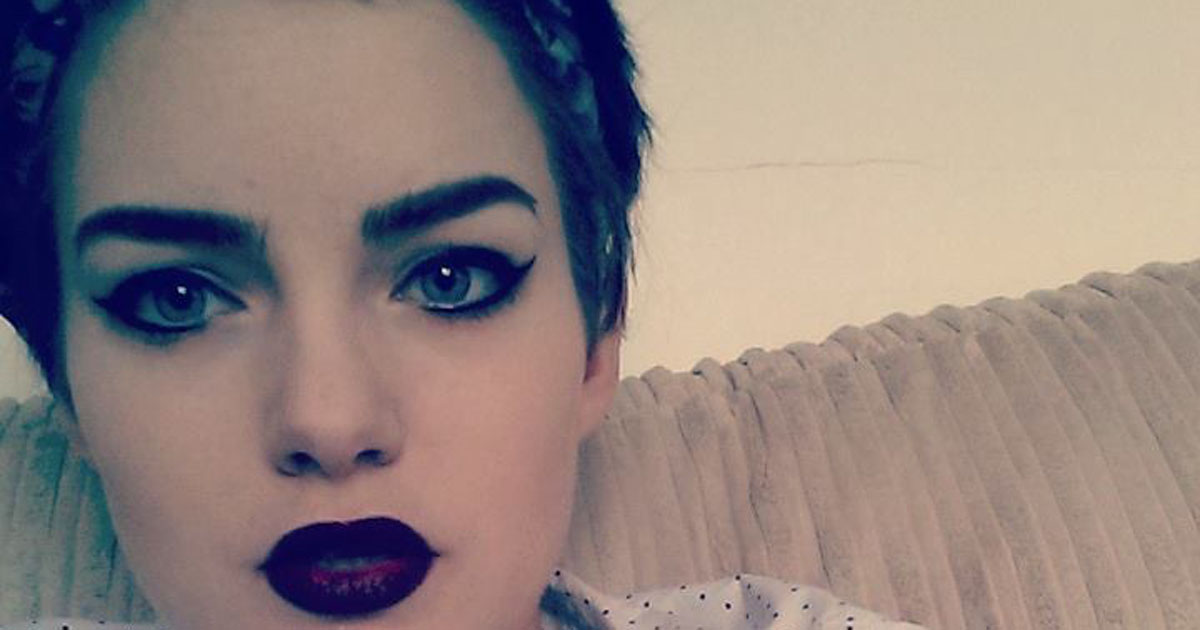 The definitive guide to having your eyebrow game on fleek at all times
If they aren't arched you're doing it wrong
national
noad
Once upon a time, thin eyebrows were dominating the world. If you had anything more than nice thin curves above your eyes, such as the bushy brow – you my friend, were picked last in P.E.
Times are different now. Now we live in an era where leaving the house without your eyebrows done is the equivalent to not wearing any shoes – socially unnacceptable, and painful. That shit gotta be shaped.
But how do you actually nail it? There are tonnes of eyebrow products available – an overwhelming array of powders, pencils, dips and tints, so we consulted the experts.
Etiquette guru Camilla Morton gives a definitive low-down to plucking.
In her book 'How to Walk in High Heels' she advises: "When tweezing, remove a few hairs from one eye, then alternate to other brow. Yo-yo back and forth. This eliminates over-tweezing and helps achieve a more balanced look.
"The greater the distance between the two eyebrows the wider your nose will look. Pluck from under arch up. Never destroy top natural arch of brow, as this will cause chaotic regrowth.
"If a few hairs are missing,draw in each hair using a light feather-touch stroke. Begin at the bottom and draw upward following hair direction.
"To keep brow hairs swept up, spray hairspray on eyebrow brush and brush through eyebrows. A toothbrush is equally effective. The finishing touch: coat eyebrows with clear mascara which holds it all in place."
No overplucking, keep them medium and tidy and most importantly, have a good arch. Got it.
Even though your momma or aunt may always tell you thin is in, these professionals say otherwise. Jodie, an eyebrow expert in one of Leicester's busiest brow bars, says: "A good thick pair of eyebrows slims the nose, opens up the eyes and slims the cheekbones."
For her, the perfect one is: "always a thick brow because it frames the face and lifts the cheekbones."
"A lot of it has to do with product and a lot of it has to do with having a great arch.
"Never overpluck them, get them waxed."
Make up artist, Gavin agrees that bigger is better.
He says: "It's important to nail your eyebrows because it frames your whole eye area and gives a little bit of focus to your face.
"A brow that suits the shape of the face and just something that looks clean and simple", is his idea of perfection.
He adds: "In my opinion something not overly drawn on, but that's what other people may want."
Gavin explains: "What's best is to go with what you have and have a little tidy up. Keep your own natural shape, so when you're using brow products such as pencils, powders etc, go with your natural brow and then gently fill in and then allow it to be soft as opposed to too drawn on."
He thinks one of the current trends is "really drawn on and pure colour so you can see it" but he likes it "fresh and simple that just gives a little definition to the face."
"I like to use a wax pencil because it lasts longer, so it's a long wear wax pencil, shaped in the direction of the brow so its angled. It's easy to draw on, it lasts long, it's got a brush on the other end so you can pull the powder lightly through as well if you feel like you've overly drawn on, soften it in and it will stay on all day long."
"Some people want them really thin, some people want them thick, I wouldn't overly pluck them, because in time they ain't gonna come back."
Local beautician Shams says her favourite brow is "the triangle" which is apparently what it's called when your eyebrows are arched.
"My fave brow is as I call it, the triangle, or the arched brow. It looks good on any type of face. It should start from the bridge of your nose, arches sort of mid to three quarters of the way through and should end where your eye ends."
"It shouldn't be too thick and neither should it be too thin. At the moment medium to thick is in."
Avoid dreaded eyebrow faux-pas. Shams warns: "I would say don't pluck your eyebrows. If you pluck them, you'll spoil your natural shape of your brow."
"By shaping them with a pencil you can basically still get an arch and then you can also use it as a filler and get a good thickness."
"You'll actually be amazed and wonder where all that hair has come from."