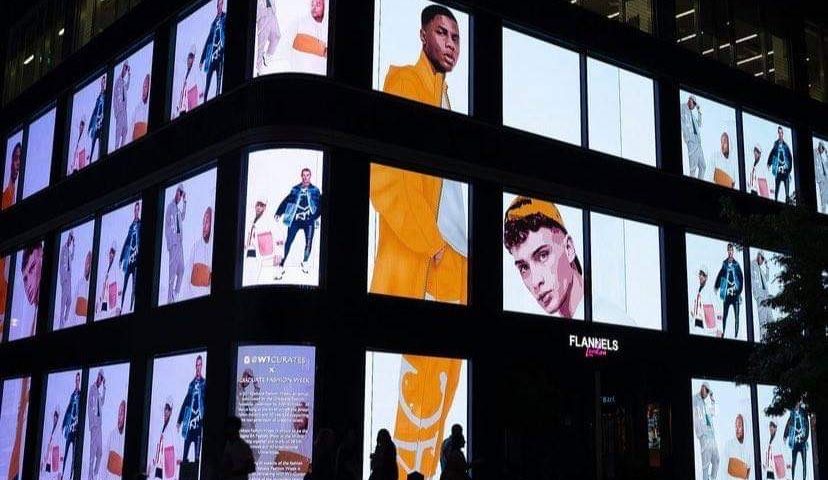 Meet the UoL fashion student whose work is lighting up Oxford Street
She also won the Graduate Fashion Foundation x TikTok competition
Angela Olsen has just finished her fashion degree at the University of Leeds and has since been featured by the Graduate Fashion Foundation and her work is now lighting up Oxford Street in London.
The University of Leeds is a Graduate Fashion Week member, meaning students are allowed to take part int he GFW competition. Angela entered the competition GFW x W1 Curates and was one of the winners, leading to her work being displayed on Oxford Street on W1 Curates' gigantic screens.
On seeing her work projected on Oxford Street, Angela said: "It was really lovely to see the work in person! The screens are huge and it was crazy to think how many people would be seeing it!"
The work on show was partly produced for the Fashion Innovation module at UoL, which takes inspiration from hospital settings.
About studying fashion at UoL, Angela commented: "I really enjoyed my course, but it was an intense workload. I did a placement year and I think that really helped my development – this option is one of the reasons I chose UoL."
Angela has also won another competition, Graduate Fashion Foundation x TikTok, and will sheerly be heading to London for a brief design residency next week. After that she plans to work in menswear design.
Featured image credit: @officialgfw