Otley runs will be banned from the new Headingley Spoons
2020 just keeps getting worse and worse
Everyone knows that huge building on Headingley Lane. Everyone's heard the news that it's going to be turned into a Spoons. But nobody expected the new pub to come with one shocking rule.
No. Otley. Runs. Allowed.
Wetherspoons got planning permission to renovate the former girls' school last year, and they'll have a hearing next week which should grant them permission to serve alcohol on-site.
However, the famous pub chain have decided to ban anyone on the Otley Run due to anti-social behaviour associated with the pub crawl.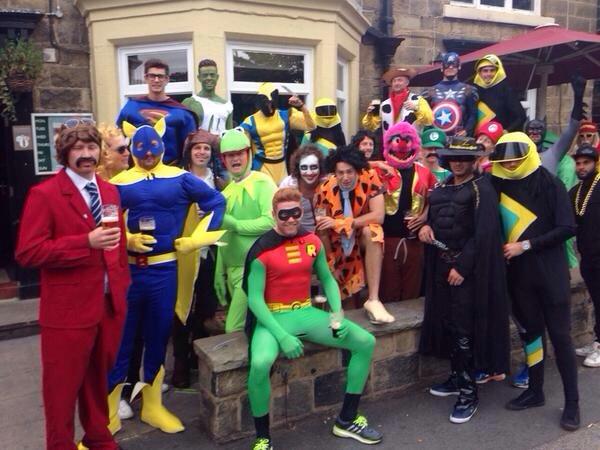 The original announcement of the plans to convert the building into a pub was met with over 100 complaints from locals, and there was even a complaint from the MP for Leeds North West, Alex Sobel, due to the late serving hours.
He raised the issues of "broken glass, litter, and public urination" with many locals claiming that adding another pub to the Otley Run would increase the danger surrounding young drinkers.
Two petitions against the opening of the pub were also received by the council, carrying a combined total of 179 signatures.
A spokesman for JD Wetherspoon said that cannot exactly distinguish who's on the Otley Run, however groups are usually characterised by their garish fancy dress outfits.
So, unless you want to get kicked out of the exciting new Spoons, be sure to remove your costume before entering!
Or don't – it's not like you've got 18 other pubs to get through.