A foolproof guide on how to have a fancy night out in Leeds on a student budget
Yep, you can be a classy student
barsinleeds
cocktails
wine
For girls that love makeup, dresses, and heels, going out in jeans and a t-shirt can be a slight shock to the system – especially when going out as a student. But don't throw away your favourite outfits just yet, as you CAN have a fancy night out in Leeds, and below we've listed some of the best places to go.
Call Lane: Bars
Call lane has something for everyone, and Revolution is a great place to start. At Revs, you can get a double vodka mixer for £4, two for one cocktails, and six shots for £6 with a Revs card.
As well as Revolution, Call Lane is also home to Call Lane Social, Jake's Bar, Oporto, and Neon Cactus – all that have a range of cocktails and music that will suit everyone.
Dress code: whatever you want – but jeans, heels and a body suit is always a good option.
Call Lane: Clubs
If you want to get all dressed up, listen to hip hop and R&B, and possibly even meet Tom Zanetti, then try his new club, Doll House VIP, on Call Lane.
Don't get us wrong, it's quite cringe, but the music is good and it's a great place to wear your favourite dress and enjoy some cocktails. They also have a student night every Thursday where you can get two for one cocktails before 11pm.
Other clubs on Call Lane include Backroom (again more dressy) which is a good option on a Friday for their "Bella Gente" event where they put on the best Spanish Reggaetón music in Leeds.
Dress code: fancy – these clubs also have a no trainers policy.
Merrion Street
Merrion Street has a similar vibe to Call Lane. The dress code is more chilled around this area, especially in Roxy's and Belgrave which are good places for a date, as well as a night out. Manahatta is our favourite place to share a bottle of wine with friends.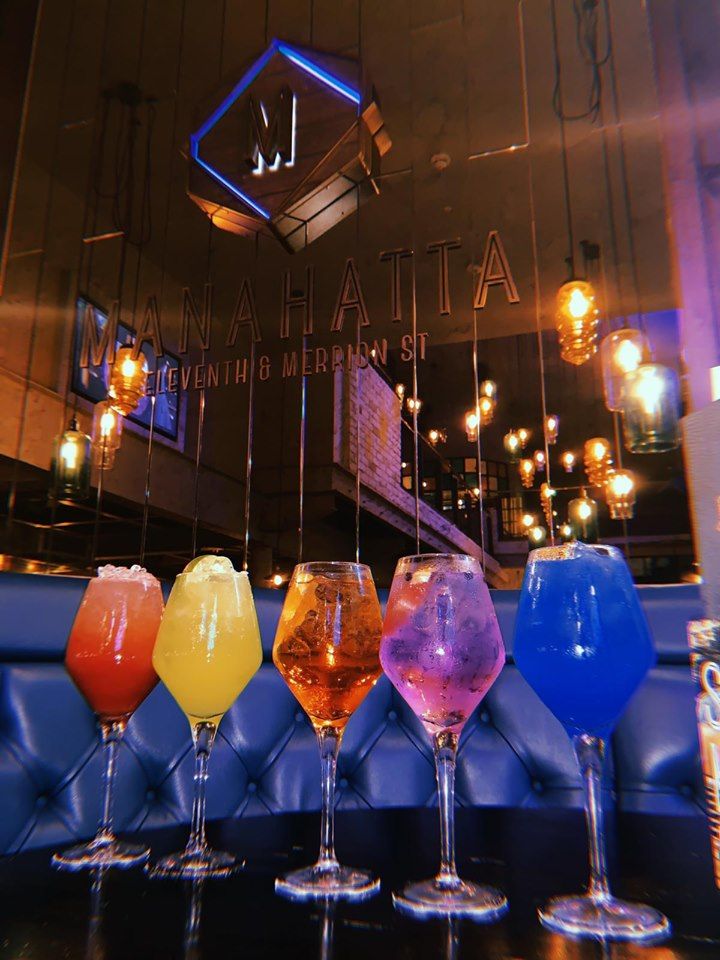 Greek Street
Greek street is really fancy so it can be quite pricey. Although you don't have to pay entry anywhere, the drinks can add up if you're always choosing cocktails. The cheapest thing to do is to share a bottle of wine and use it as pre drinks.
Neighbourhood has a really cool retro design and you can get some really nice pitchers and cocktails. Every Friday and Saturday they also have DJ's and saxophonists, with sparklers and champagne.
Granary Wharf
Granary Wharf and in particular, the Sky Bar at the Hilton, is a great spot for a more chilled night. This is by far the best place to go if you want a good view of Leeds, and there are loads of nice restaurants and bars really close by.